Benefits Category
Financial, Insurance & Legal
Allen Law Office - Cache County
provided by
Allen Law Office--Cache County
Farm Bureau members receive a discounted price on estate planning, which includes:
Living Trust
Will
Power of Attorney
Health Care Directive

Allen Law Office
44 E. Center Street 
Logan, UT  84321
435-227-5468
www.cachelegal.com 

Contact Person:  Jase Allen
Diversified Home Loans-Cache County
provided by
Diversified Home Loans--Cache County
Farm Bureau members realize the savings of  no origination fees on home loans.
Evo Payments International
provided by
Evo Payments International
Farm Bureau members receive the upfront setup cost waived for a new account. 
Evo offers secure, scalable and cost-effective processing solutions for businesses of all types and sizes. Our suite of merchant products helps you manage your transactions easier and grow your sales faster. 
Easily accept credit and debit card payments in-store, online or on your mobile device. 
Contact Charlie Cargill to get started! 
(435)-232-9303
ccargill260@comcast.net
https://www.evopayments.us/merchants/

24 hr. Online Banking Service
provided by
Farm Bureau Bank
24-hour online banking service, 24-hour automated phone service and the option to bank by mail.
1. Credit Cards including a World MasterCard with great rates and exceptional rewards.
2. Interest checking, Money Market Accounts, CDs, IRAs and Health Savings Accounts.
3. Mortgage loans, refinancing including loans for land, small farms and rural homes.
4. Business services including a business line of credit and merchant tools such as credit card processing.
5. Loans and refinancing for new & used vehicles, equipment, RVs, motorcycles, sport and recreation vehicles.
6. Free internet banking options including Online Bill Pay.
    Call 1-800-492-3276 or Click
HERE
for more information.

Insurance and Financial Protection
provided by
Farm Bureau Financial Services
Farm Bureau Financial Services is a dynamic, multi-state insurance and investment organization headquartered in West Des Moines, Iowa. Financially strong and stable, our companies offer a unique combination of innovative products designed to provide the advantages you deserve and the protection you need for each stage of your life.
Our representatives are conveniently located throughout the state....living and working beside you.  They take the time to get to know you....your needs....concerns....and priorities, and they are trained to help you design a plan for protecting what matters most and reaching your financial goals.
Click
HERE
for description of all available insurance products and to find an agent near you. 

Inter Vivos, PLLC - Utah County
provided by
Inter Vivos, PLLC - Utah County
Inter Vivos law firm offers professional, affordable, and personalized estate planning solutions to families throughout Utah. Let Us Earn Your Family's Trust!

FREE consultation for Farm Bureau members ($150 value)

25% off any services for Farm Bureau members

Legal Services
provided by
Legal Services
Trust your legal needs to attorneys who share your Farm Bureau values and a commitment to excellence.  Contact the office in your region to schedule an appointment.  Up to a 25% discount available on all available legal services from the following law firms:
Northern Utah
Rob Smith
Daines, Thomas & Smith, LLP
135 North Main, Suite 200
Logan, Utah 84321
   
435-752-1100                             
rob@dtsattorneys.com
Wasatch Front

Jacob D. Briggs
Bentley & Briggs PLLC
476 West Heritage Park Blvd. Ste. 200
Layton, Utah 84041
801-784-3735
jacob@bentlybriggs.com
Central & Southern Utah

Stephen M. Styler

Waddingham & Associates, P.C.
362 West Main Street
Delta, Utah 84624
435-864-2748
sstyler@frontierlaw.com
*
Other meeting locations available
Services:
    1.  Wills & estates, water law, business services, litigation, collections, natural resources, and more.    
    2.  Hourly rate after discount: $150.00
    3.  Discount also applies to flat-fee services such as estate planning; please call for a quote.
    4.  Some services offered on contingency.
    5.  Free consultations
    6.  Membership number may be requested for verification.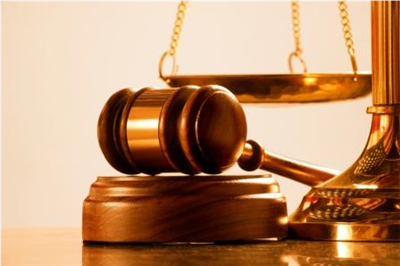 LifeLock
provided by
LifeLock
Your identity makes you unique. LifeLock, an industry-leader in identity theft protection, uses the patented LifeLock Identity Alert system† to help ensure you remain the only you.

As a member of the Utah Farm Bureau, you're entitled to a special offer of 10% off.

That's just $9.00 a month or $99.00 annually for LifeLock Standard™ service. 

Merchant Services/Credit Card Processing
provided by
Merchant Services/Credit Card Processing
Farm Bureau members can take advantage of our services that deliver a full featured, touch-screen POS system with no upfront cost. Easily upgrade to a state-of-the-art POS system that will streamline your business operations and automate your daily management activities so that you can focus on what's important: keeping you customers satisfied and spending!

For those members out there who still prefer to use a standalone credit card terminal, we offer a free "smart card" capable, Apply Pay/Google terminal. Through a partnership with my office and all of us Farm Bureau members, you can receive some ot the most competitive rates and member benefits in the industry. I will provide a comprehensive analysis based on your current provider, discuss the findings with you one-on-one and in many cases provide a cost saving that you can trust.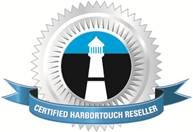 Sanders Ruesch & Reeve, PLLC--Washington County
provided by
Sanders Ruesch & Reeve, PLLC--Washington County
Farm Bureau members receive an 18% discount on any services provided relating to estate planning (wills, trusts, power of attorney, living will), water law, real estate law, succession planning and business services.

Sanders Ruesch & Reeve, PLLC
55 South 300 West, Ste. 1
Hurricane, UT   84737
435-635-7130
Contact Person:  Ben Ruesch
ben@srrlegal.com