Benefits Category
Member Services
24 hr. Online Banking Service
provided by
Farm Bureau Bank
24-hour online banking service, 24-hour automated phone service and the option to bank by mail.
1. Credit Cards including a World MasterCard with great rates and exceptional rewards.
2. Interest checking, Money Market Accounts, CDs, IRAs and Health Savings Accounts.
3. Mortgage loans, refinancing including loans for land, small farms and rural homes.
4. Business services including a business line of credit and merchant tools such as credit card processing.
5. Loans and refinancing for new & used vehicles, equipment, RVs, motorcycles, sport and recreation vehicles.
6. Free internet banking options including Online Bill Pay.
    Call 1-800-492-3276 or Click
HERE
for more information.

Insurance and Financial Protection
provided by
Farm Bureau Financial Services
Farm Bureau Financial Services is a dynamic, multi-state insurance and investment organization headquartered in West Des Moines, Iowa. Financially strong and stable, our companies offer a unique combination of innovative products designed to provide the advantages you deserve and the protection you need for each stage of your life.
Our representatives are conveniently located throughout the state....living and working beside you.  They take the time to get to know you....your needs....concerns....and priorities, and they are trained to help you design a plan for protecting what matters most and reaching your financial goals.
Click
HERE
for description of all available insurance products and to find an agent near you. 

provided by
Farm Bureau Member Benefits App
The Farm Bureau Member Benefits App gives you access to member discounts and special offers right in your pocket.

Available for FREE on both Apple and Android devices, the free Farm Bureau Member Benefits App includes alphabetical and categorical listings of member benefits available in Utah. It also features a convenient mapping feature to help you identify member benefits near you at any time.

Members can access the app by searching for "FB Benefits" at your respective iTunes or Google Play store locations.

Download the app today and get the most from your Farm Bureau membership!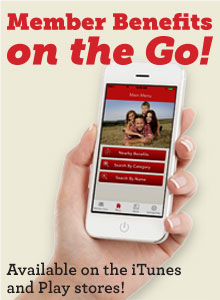 Farm Bureau Safety Program
provided by
Farm Bureau Safety Program
For the purpose of saving lives and preventing injuries, the Utah Farm & Home Safety Program offers safety programs to county Farm Bureaus, any farmer or rancher, civic and charitable organizations, schools and churches. The services of A. J. Ferguson, Vice President of Farm Safety, will help create a safer workplace and prevent worker injuries.
Thanks to Utah Labor Commission for supporting this important program through the Workplace Safety Grant.  Their support helps make this program available to all Utah farmers and ranchers for little to no cost.
Available Programs:
Utah Farm Extrication – Course developed to aid rural EMS, FIRE, and EMTs in rural extrication and firefighting.

Confidential Workplace Safety Inspections

Risk Management

Farmedic – Each year, needless injuries and deaths occur to farmers, family members, farm employees, and rescue personnel. Emergency responders often lack knowledge of the nature of farm machinery, chemicals, and farm structures; in addition, some rescue techniques may actually increase the risk to the victim and rescue personnel. Training and education in the methods of farm/rural rescue are essential for proper response and safety to the rescuer and patient. The main goal of the Cornell Farmedic Training Program is to provide rural fire/rescue responders with a systematic approach to farm rescue procedures that address the safety of both patients and responders.

ATV and motorcycle safety training – for farm use and recreational use, including the Utah State Parks and Recreation safety certificate.

Continued Education Units (CEU) – for applicators that need to renew their licenses with Utah Department of Agriculture.

Tractor Certification Course – structured for 14 – 15 year old students to meet Federal Child Labor Law requirements.

First on the scene – Safety training for farmers, farm workers and farm families stressing emergency situation reaction plans.

State and Federal Regulations Consultation – review regulations that apply to agriculture.

Age Appropriate Task Training – designed to help parents and grandparents understand how to protect their families.

EPA Worker Protections Standard training – an aid to help agricultural employers to become compliant or remain compliance with the pesticide applicators license.

FFA Safety Presentation – Meet with local chapters and provide farm safety and rural health training to help youth understand the potential risks involved in agriculture.

Rural School Safety Training – course designed to provide awareness of the hazards that exist on farms. For all ages of youth.

Farm Field Days – Present a brief message on simple farm safety, ATV safety or bicycle safety.

Heat Stress Safety

Ladder Safety

And other safety trainings are available
 To arrange for a training contact A. J. Ferguson at 801-233-3020 or a.ferguson@fbfs.com.  Trainings are available in Spanish.
Murray and South Jordan Farmer's Markets
provided by
Farmer's Market
Stroll through an open air market and experience this season's freshest fruit and vegetables grown by local Utah farmers.  Once you taste fresh produce you truly appreciate the difference . . . like juicy vine ripened tomatoes, freshly picked corn, crisp apples, sweet peaches, melons and so much more!  

Make the connection with Utah growers at the Farm Bureau Farmer's Markets starting July 28th from 9 to 2 in Murray Park, every Friday and Saturday, now through October.

South Jordan Farmer's Market begins August 5th, every Saturday from 8-2, through October.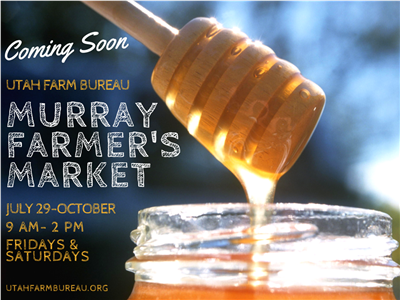 Accidental Death Benefit; Theft & Arson Reward
provided by
Member Protector Programs
1.  
Accidental death insurance

Accidental Death Benefit and Theft and Arson Reward are other services provided with your Farm Bureau membership.
Death Benefit:  If any accident, except one occurring on a public road or highway and arising out of the occupancy or use of any motor vehicle, which occurs while the covered person is insured under this policy shall, independently of all other causes, cause death within  90 days from the date of the accident, the Company will pay the applicable death benefit as show in the schedule below:
Named member: $1,000

Named member's spouse residing in the same household; $1,000

Named member's unmarried children under 26 years of age residing in the same household; $500.
The benefit payable under this policy with respect to a named member and the named member's spouse will be increased $100 for each continuous year of membership, beginning with the second membership year, with a maximum payout of $1,500.
This no-cost insurance covers all accidental deaths which occur independently of all other causes and within ninety
days from the date of the accident
except
for deaths resulting from accidents which occur on a public road
or highway
and
arise out of the occupancy or use of any motor vehicle except for farm tractors.  This accidental 
death insurance doesn't cover death from suicide; war and military or naval service in time of war; the committing
of assault or felony; illness, disease, ptomaines, bacterial poisoning or infections. 
2.  
Theft and/or arson reward.
A reward of up to $1,000 is offered to the individual, or divided among the group of individuals, who provide (s) information 
leading to the arrest and conviction of any person or persons who steal, willfully destroy, intentionally burn, or attempt an 
incendiary act to property owned by a Utah farm Bureau member. 
Signs announcing the reward program are available from the state Farm Bureau office.
For assistance in filing claims, please contact Julia Misiego at 801-233-3010.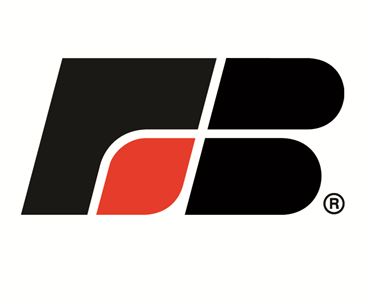 Recruiting Rewards
provided by
Recruiting Rewards
Farm Bureau Financial Services is looking for quality people to grow our multi-line agency force.

 Many successful agents have joined Farm Bureau Financial Services as the result of a referral. You know what qualities a Farm Bureau agent should possess so you're the perfect person to tell us who should be one!  

And, here's great news!  Submitting a quality referral could earn you $4,000. Simply refer a candidate who contracts with our companies and meets tenure milestones and we'll gladly reward you.