Benefits Category
Restaurants & Food
Big Scoops Creamery - Weber County
provided by
Big Scoops Creamery - Weber County
We have been in business since 2000, locally owned and operated. We make our own ice cream and waffle cones daily, and use the highest quality ingredients in our ice cream & all our other products! 

Ice Cream
Shakes
Waffle Cones
Malts
Sundaes
Banana Splits
Cakes 
Cookie Sandwiches 

And much more!

www.bigscoopscreamery.com

3588 W 5600 S Suite A, Roy, UT 84067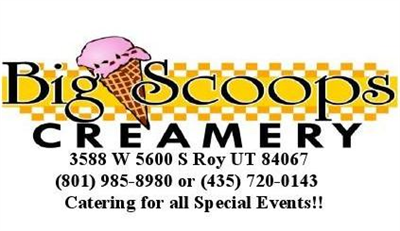 Famous Yeti Shave Ice - Washington County
provided by
Famous Yeti Shave Ice- Washington County
Enjoy a refreshing treat this summer! 
$1 off any large cup

Show your membership card at checkout for discount. 
Located at 2928 S Mall Dr., St. George, UT 84790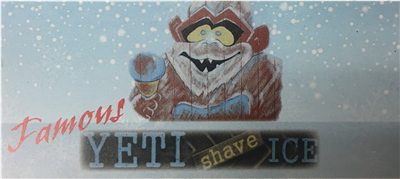 Firehouse Pizzeria - Cache County
provided by
Firehouse Pizzeria - Cache County
Get a FREE medium 1 topping pizza with the purchase of any large specialty pizza! 

firehousepizzeria.com

Locations:

382 S Main, Logan, UT 84321
646 S Main Street Ste 103, Brigham City, UT 84302
50 S Bear Lake Blvd, Garden City, UT 84028



InstaFreeze Meals - Cache and Davis County
provided by
InstaFreeze Meals
InstaFreeze Meals is a fun-filled, informative class where you can prepare 15 Instant Pot Freezer Meals in 1 HOUR! We take care of the shopping, food prep, and clean up. You simply show up, assemble your meals, and fill your freezer with food you'll look forward to eating. 
How It Works:
1. Visit instafreezemeals.com to register for a class. Classes are held at Smith's Marketplace in Kaysville or Logan. 
2. At your class, you will assemble 15 Electric Pressure Cooker, AKA Instant Pot freezer meals and place them in your cooler. The instructions for all of the recipes will be emailed to you.
3. Take your meals home and place them in the freezer. The meals can be cooked from frozen, no thawing required!
Farm Bureau members save $10 on a full or half-sized meal.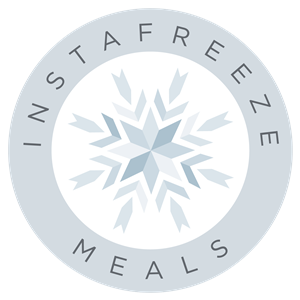 Jake's Shakes - Rich County
provided by
Jake's Shakes--Rich County
Jake's Shakes
35 S. Bear Lake Blvd.
Garden City, Utah 84023
Phone:  
(435) 946-2289
Show your Farm Bureau membership card and receive 10% off your entire purchase!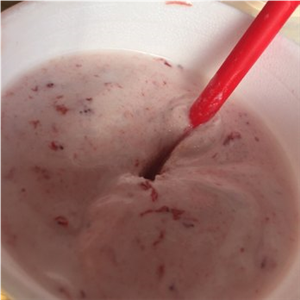 Norbest--Sanpete County
provided by
Norbest--Sanpete County
10% off turkey products at the retail outlet in Moroni only.

306 West 300 South
Moroni, UT  84646
435-436-8211
Contact Person:  Scott Whitman
swhitman@norbest.com 

Present your current Farm Bureau membership card to receive the discount.
Peach City Restaurant - Box Elder County
provided by
Peach City--Box Elder County
Peach City
306 N. Main
Brigham City, UT  84302
435-723-3923
Contact Person:  Kevin Hall

Peach City, a Brigham City Restaurant, has been serving up tasty burgers,home cut fries, and delicious shakes for over 70 years. Located in Brigham City UT, Peach City has been a Utah tradition since 1937. With a drive-inn carhop and jukebox inside, Peach City is one of Brigham City's liveliest restaurants.  
Rainbow Snow Cones - Cache County
provided by
Rainbow Snow - Cache County
Members get a large snow cone for only $1.00!
Show your membership card at time of purchase, either physically or via the FB Benefits App.
Located at 1617 Main Street, Logan, UT 84341