A Day on the Sorensen Dairy Farm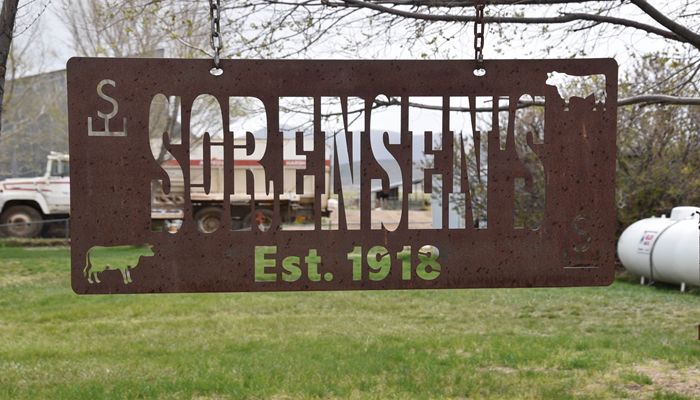 How many people do you know that would invite hundreds of first graders to visit their home every year for over 35 years? 
One. That's how many people I know who would open their farm and their heart to hundreds of first graders. His name is Ray Sorensen and his dairy is located in northern Utah in a small community called Howell.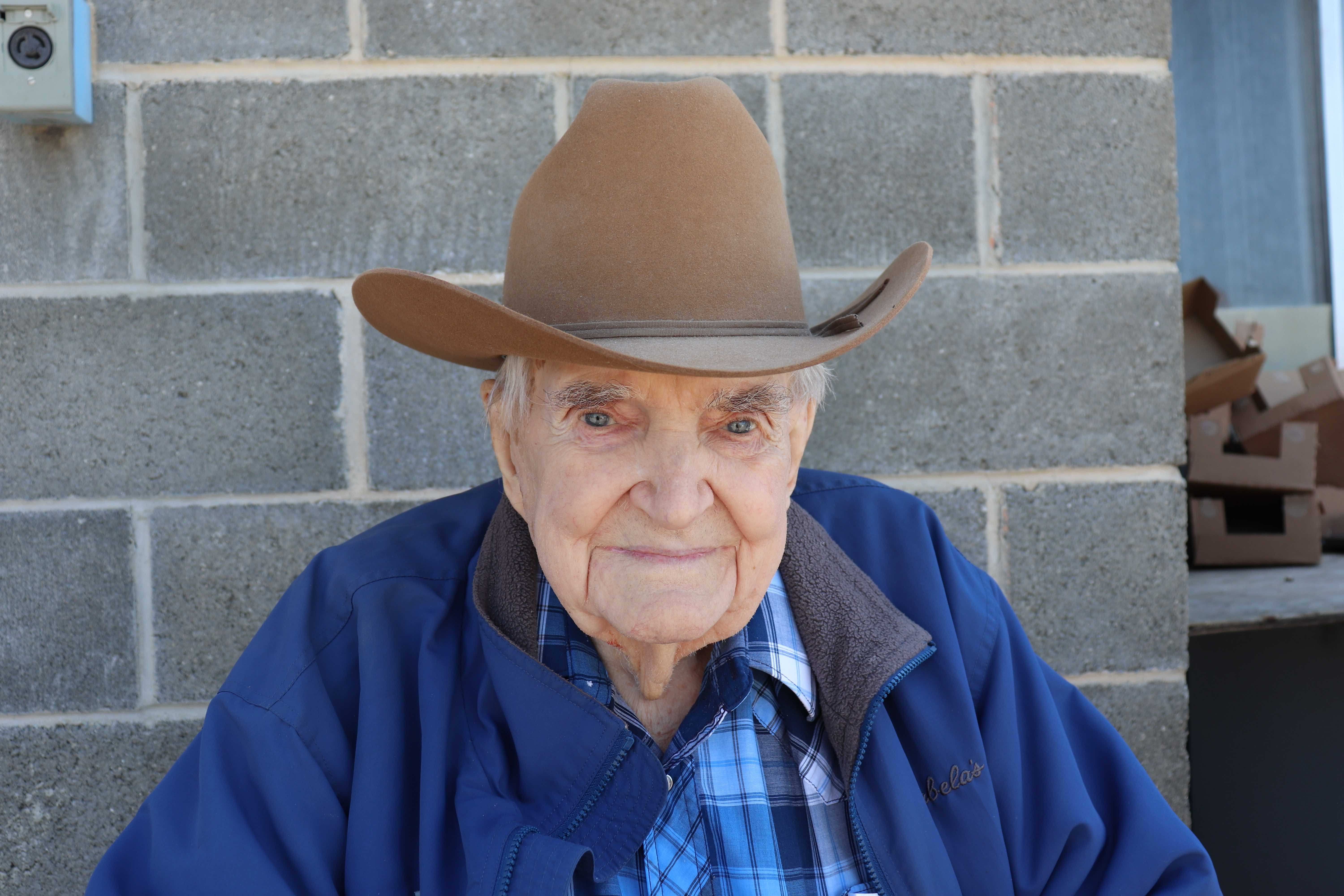 A Great Opportunity on the Farm
Ray along with his wife, Carol, and their family began bringing elementary school children to their farm in the 1980's to give children an opportunity to experience life on a farm. The Sorensen Dairy started in 1918 and over the years, the family has raised chickens, sheep, cattle, pigs, and dairy cows.  It was a perfect setting for hands-on learning. 
Ray reminisces, "Back in the old days we let the kids milk cows, drink fresh milk, ride horses, and watch us candle eggs. They would spend the whole day here with us." 
Those field trips to the farm were the start of North Box Elder's Farm Field Days.
Why has Ray been involved with Farm Field Days for so many years? His answer is simple. "Because I love the kids!" 
You don't have to be there long before you can see that the kids also love Ray. Ray is 94 years old and sits at one of the stations to greet the children as they grab a cookie and a box of Gossner milk. Sorensen's sell their milk to Gossner Foods. Ray greets the children with friendly warmth, shakes their hands, and tells them something positive that he notices about them.
Children feel comfortable asking him questions and Ray always gives an honest, matter-of-fact answer that seems to satisfy the children and their curiosity. Ray was the youngest of five children and grew up in Howell.  The best advice his father gave him was to get along with people and Ray has taken that to heart, 
He and Carol attended school together. Every Saturday there was a dance with a live band, but Ray and Carol never dated until one day Carol invited Ray to a church dance. He was on her dance card and that was that. 
"Carol and I did everything together. She drove the tractor and helped with everything on the farm. I miss her," reflects Ray.
No Slowing Down
Today Ray's sons, Bart, Jeff and Ryan along with their families work on the farm. But there is no age discrimination here—at age 94 Ray still does all the buying and selling of the cattle. 
"It's a tough time for small farms like ours. Fertilizer is three times as much as it was last year. The same is true of fuel costs. Some of the mom-and-pop stores that we sell to have gone out of business. All these factors make it hard to keep going," says Bart Sorensen.
But one of the common threads among farmers and ranchers is their ability to look to the future with faith and hope. "Next year will be a better year," is a familiar phrase among farmers and ranchers. 
That optimism shines through Ray's words, "There's always a way to get through. I've had a good life, and I've met a lot of good people along the way. I have no regrets."
For Ray Sorensen, keeping actively involved in the family farm, loving and raising a strong family, teaching and loving school children and getting along with people seems to be the secret formula for a long and happy life.
Want more news on this topic? Farm Bureau members may subscribe for a free email news service, featuring the farm and rural topics that interest them most!