A Different Kind of 'Cancel Culture'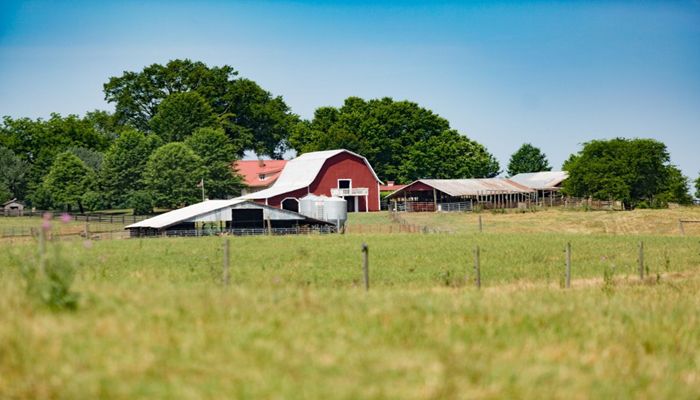 There are several phrases that are used in society today that can really make you stop and think. I read an article lately about the idea of changing all of the mascots of public schools that were tied to Native American names. What is this really about? Does this honor the great warriors that were thought of when that school was named? Or make us forget them?
Right by the Utah Farm Bureau state office is Jordan High School, and their nickname is the Beet Diggers. There isn't a beet field anywhere near that school, but there used to be. I think about that often when I pull in and out of the parking lot. What happened to the beet diggers, the farmers that lived there, and for whom that the school was named for? The thought hit me that in agriculture, we are living in a "cancel culture" of sorts, though maybe in a different kind of way. Future opportunities for agriculture, for our rural communities, for farming and ranching families are being canceled. We're losing an important segment of the food distribution model. 
In the state of Utah, the current way agriculture is practiced in many cases is not sustainable. Before anyone gets the wrong idea, let me explain what I mean by using that loaded term "sustainable". In 1969, roughly 50 years ago, Utah Farm Bureau leaders realized that farmers in the state needed a way to market their cattle in the central part of the state. They put their heads together and built a beautiful livestock facility in Salina. This wonderful partnership with Producers Livestock has benefited farmers and ranchers for nearly 55 years now, helping them market their product all over the country. Since that time, however, our state has lost a tremendous amount of agricultural infrastructure. All the sugar factories? Gone. Fruit and vegetable packing plants? Gone. Many of our large meatpacking facilities? Gone. Many of our dairy processing facilities? Gone. Wool manufacturing? Gone. This is heartbreaking. Every time we lose a manufacturing facility like this in the state, agriculture is 'canceled' because we're canceling future opportunities for our industry to sustain itself. Processing is needed to take our agricultural products to market, and when processors leave our state, it hurts our farmers and ranchers. We CANNOT let this happen. 
My favorite President of the United States is Abraham Lincoln. He had SO much courage, principle, and grit. Lincoln said, "The best way to predict the future is to create it." What does that mean to you? To me, it means that if we want a different future than what we see ahead, we must change our path and work towards the future that we believe in. 2020 has been hard for every American. It has been especially hard on agriculture producers, with violent swings in commodity prices. We've seen the sad irony of farmers throwing food away because we can't sell it, and at the same time, many families not having enough food to get by. Our food distribution system is broken. We have got to act now to stop agriculture's 'cancel culture'. 
Your Utah Farm Bureau elected leaders and staff have worked harder in 2020 than ever before. They are dedicated to the success and future of farmers and ranchers in this country, our state, and your individual farms and ranches. We are working with local ag businesses, local government, and hardworking producers like you to create our future. One that is sustainable. One that cannot, nor will not, be canceled. 
In 2020 we created two new entities, the 'Miracle of Agriculture Foundation' and Farmers Feeding Utah Inc. The Miracle of Ag Foundation's purpose aligns perfectly with the mission of the Utah Farm Bureau, which is "To Inspire All Utah Families to Connect, Succeed, and Grow Through the Miracle of Agriculture". This charitable arm of the Utah Farm Bureau seeks to assist the poor and underprivileged by providing assistance and relief during disasters, emergencies, and temporary hardships, and to improve communities within our state – especially those involved in agriculture. Through the foundation, we've received generous donations from individuals, other foundations, the business community, and even County Farm Bureaus to buy food from farmers and ranchers, then give that food to those in need. This has been where our 'Farmers Feeding Utah' campaign was run, providing 'Miracle Projects' throughout our state. Through this organization, we've provided more than 1 million pounds of food and fed more than 20,000 families throughout our state. It truly has been a blessing to see the benefit to farm and ranch families, and also the people in our state with food insecurity. If you are interested in donating yourself, you can do so by visiting 
https://farmersfeedingutah.org
. 
Farmers Feeding Utah, Inc. is just in its beginning stages, but our goal for this separate organization is to provide a way for people to support farmers and ranchers by buying their food from them directly. This helps agriculture by keeping more of that retail dollar in the hands of farmers and ranchers so that they can have an economically sustainable future. There will be more information to come on this venture. Please help and support us. Let's work together as we have so many times in the past to make the first industry in the State of Utah remain the most important industry in the state. We NEED a strong agricultural industry in our state. We cannot; we will not; be canceled.
Want more news on this topic? Farm Bureau members may subscribe for a free email news service, featuring the farm and rural topics that interest them most!