A Long Overdue Investment in Infrastructure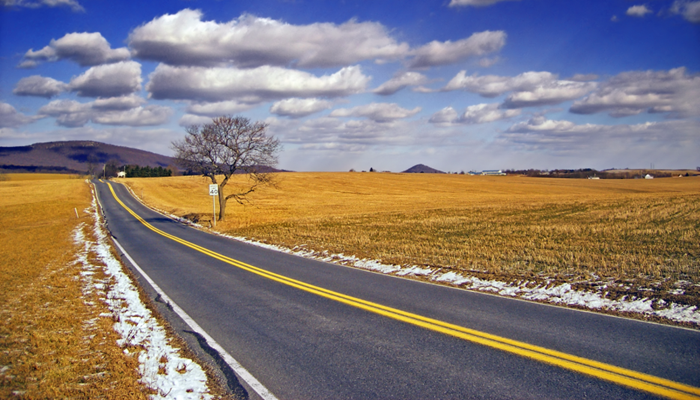 As I have traveled across our great country this year, I have experienced all types of agriculture, foods, and landscapes. But as I drive local roads and byways, there is one constant theme everywhere– a bumpy ride. That's because our country has underinvested in the infrastructure we rely on to get our families from place to place and our farm goods from field to market. The underinvestment isn't limited to roads or bridges but includes our ports, canals, railways, and strained power grid.
When farmers and ranchers invest in their farms, we do so because it helps us grow more with less and do it safely. That's why the American Farm Bureau has been calling for a significant investment in our nation's infrastructure for years. Well, after months of negotiating and hearing from our grassroots members, Congress has passed a bipartisan infrastructure bill.
While it has been a long road, it is nice to see that members of Congress from both parties could find common ground in passing this critical infrastructure funding. Bipartisanship is a rarity in Washington these days, but thankfully Congress found enough to seal the deal. But it is important to note that this bipartisan infrastructure legislation is different than the partisan spending plan, called the "Build Back Better Act," that would require only Democrats to pass and is still being debated in Congress.
The investment Congress passed last week is desperately needed. Over 40% of the bridges in the United States are over 50 years old and every day in the United States, Americans make 178 million trips across structurally deficient bridges. The $110 billion in funding for roads and bridges will increase our ability to make needed repairs. While there is significant work to be done on our roadways, our waterways are also desperate for attention.
A few weeks ago, I toured a grain export facility outside of Baton Rouge, Louisiana. A ship getting filling with soybeans while I was there could hold 21 barges worth of grain, and each barge carried 70 semi-loads of grain coming from farms spread throughout the Midwest and the South. The facility director described how canals and locks built more than 50 years ago aren't enough to handle the number of barges coming down the Mississippi River today and that shutdowns for repairs can grind exports to a halt. And earlier this year, as Hurricane Ida tore through the area, the winds knocked massive electrical transmission wires strung across the river into the water. That meant no barges could move up or down the river for over a week. The bipartisan infrastructure bill invests $17.3 billion to shore up our ports and inland waterways.
And while most Americans take broadband for granted, 1 in 4 U.S. farms have no access to high-speed internet, a necessity to opportunities and essential services. The infrastructure bill invests $65 billion in broadband expansion so rural Americans aren't left behind without affordable broadband service. This tool is essential to modern agriculture and gives families access to online health care and education. Having broadband internet on the farm allows farmers to use precision ag technologies to reduce inputs, protect water quality, and improve soil health.
I'm grateful to all of our members across the country who made their voices heard and shared stories about why we need to improve our nation's infrastructure. Your efforts keep our lawmakers accountable to work together and find solutions that help all Americans succeed.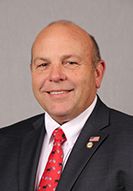 Zippy Duvall
President, American Farm Bureau Federation, @ZippyDuvall
Vincent "Zippy" Duvall, a poultry, cattle and hay producer from Greene County, Georgia, is the 12th president of the American Farm Bureau Federation.
Want more news on this topic? Farm Bureau members may subscribe for a free email news service, featuring the farm and rural topics that interest them most!