AgrAbility Helps Farmers Keep Doing What They Love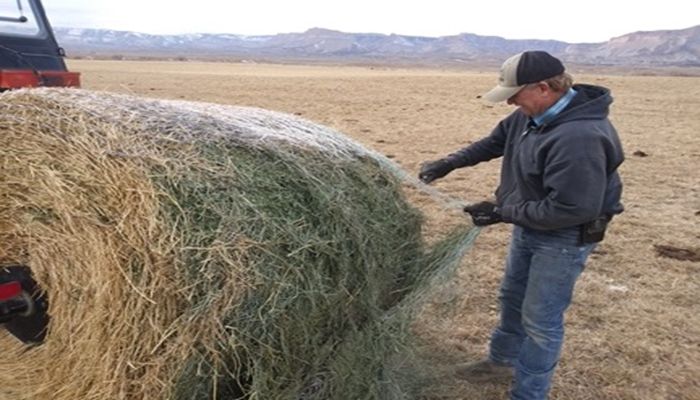 Although agriculture is often considered to be an idyllic life it is, unfortunately, also one of the most dangerous occupations. The Center for Disease Control (CDC, 2018) reports that agriculture/forestry / fishing industry has the highest incidence rate of non-fatal injuries and illnesses of all the industries, and is among the top for fatalities. To complicate matters more, farmers and ranchers often continue to work as they get older. The average age of the U.S. farmer or rancher is 58, compared to an average age of 42 for the rest of the U.S. workforce.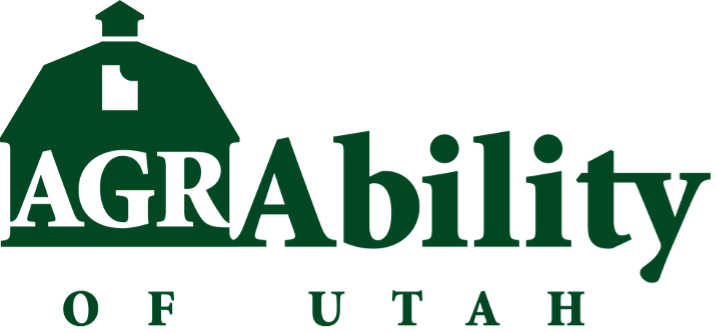 Although many farmers and ranchers would like to continue working in their chosen profession, they are often limited by injuries or the effects of aging. This is where AgrAbility can help. AgrAbility of Utah is a free and confidential program funded through the USDA that helps farmers, ranchers and family members remain in agriculture despite physical limitations. AgrAbility of Utah is a partnership between Utah State University Extension and Allies with Families, a non-profit organization. Utah is fortunate to be one of only 20 states that have this program.
AgrAbility services are individualized. AgrAbility specialists meet with the farmer or rancher, analyze the situation, and recommend practical solutions to address the specific barriers. Solutions often identify assistive technology (any device that can make work easier and safer for the farmer), but may include a restructuring of tasks. AgrAbility does not pay for assistive technology but works with other organizations, such as Vocational Rehabilitation (VR), that are often able to provide the items.
Mark Tuttle is a farmer from Orangeville, Utah who has recently benefited from AgrAbility. Mark has a cow-calf operation and raises alfalfa hay but is limited in what he can do due to a mining accident that occurred in 1990 where his hand was smashed, and other injuries occurred. Mark also suffers from arthritis in his back and hips. Working with the local VR office, AgrAbility was able to help Mark identify, and receive, assistive technology that made his chores once again doable.
Mark was able to receive a John Deere UTV because he is no longer able to swing his leg over his ATV and was dangerously riding with both legs on the same side of the vehicle. His new UTV is much easier to access. It also has a cab to minimize the effects of his rheumatoid arthritis. 
Another piece of assistive technology Mark received was a 3-point hitch bale unroller.  Due to the severe damage to his hand, Mark is not supposed to lift more than 20 pounds. This made feeding small bales nearly impossible. With the bale unroller, Mark can put up round bales and feed them anytime without any heavy lifting.
 "I have been very impressed with AgrAbility and what they have done for me. They've been able to help me work much longer than what I thought I could, and they've made my life easier," Tuttle said. "Michael Porter and VR have both been great to work with and I appreciate what they have done for me."
AgrAbility of Utah has been directed by said Rhonda Miller, Ph.D., Director of AgrAbility of Utah for the past 18 years. Three AgrAbility employees conduct farm assessments, and meet with farmers and ranchers across the state of Utah.
"Michael Porter and Connor Dyreng are our two resource facilitators and they do a great job meeting with farmers and ranchers and explaining the program, said Randall Bagley, program coordinator. "They are professional, knowledgeable and have been able to help many of them continue to farm and ranch." 
AgrAbility helps farmers, ranchers, and family members, who are facing injury, illness, disability, or arthritis, remain in agriculture. Examples include: Arthritis, Back Injury, Stroke, Hearing and Visual Impairments, Joint Replacements, Amputations, Post-Polio Syndrome, Respiratory Issues, etc.  Assistive technology such as livestock handling equipment, lifts, farm mobility devices, tractor steps, and other equipment may be available to those who qualify. 
If you, or anyone you know, could benefit from AgrAbility please call the Program Coordinator, Randall Bagley, 435-797-0350 or visit the AgrAbility of Utah website at https://agrability.usu.edu to see if you qualify.
Want more news on this topic? Farm Bureau members may subscribe for a free email news service, featuring the farm and rural topics that interest them most!