Bright Trade Outlook for U.S. Ag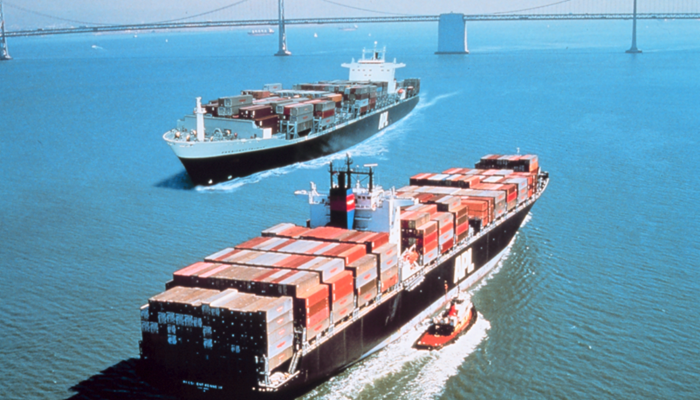 As the economy here and abroad slowly begins to recover from the effects of the COVID-19 pandemic, America's farmers and ranchers are ready to meet increased demand both in the United States and worldwide. There is no questioning our resilience in adapting to and meeting some of the greatest challenges we have seen. Time and again, U.S. agriculture leads the global marketplace because we can be relied on to grow the safe, sustainable products consumers want and need. American-grown means the highest quality to consumers worldwide, and now is the time to work together to build on our trade partnerships, open new markets and ensure American farmers can compete with other countries fairly.
When the Phase 1 trade agreement with China went into effect just over one year ago, we were on the brink of a global pandemic—none of us knowing how long it would take hold or how it would rattle economies. Still, China imported a record $27.2 billion in U.S. agriculture products—nearly double what it imported in 2019. While that was more than $6 billion off the goal set in the agreement, I would call that a success given the challenges in the supply chain and export restrictions early on.
Overall, the outlook for U.S. agriculture exports is bright, according to the USDA. We are nearly halfway through the current fiscal year, and the latest USDA trade outlook, released last month, predicts a record $157 billion in U.S. agriculture exports—that's a $21 billion increase from the previous fiscal year. This is some much-needed good news for farmers and ranchers, and a hopeful sign of better days ahead.
As the Biden administration continues negotiations with our global partners and begins new conversations, expanding opportunities for America's farmers and ranchers and our rural communities must remain a top priority. I'm glad to say that all early signs show we agree on that priority. Last week, the administration presented President Biden's trade agenda for the year, which said the President would seek to expand our global market opportunities for farmers and ranchers and enforce global agriculture trade rules. At Farm Bureau, we look forward to working with the new United States Trade Representative Katherine Tai, pending her Senate confirmation, and Agriculture Secretary Tom Vilsack to see those goals achieved for a stronger farm and rural economy.
America's farmers and ranchers have repeatedly been unfairly targeted with tariffs and other trade barriers abroad. Your American Farm Bureau has worked for decades to level the playing field with fair trade deals to help our industry be the global leader it is today. And we will continue to work with this administration to ensure new trade agreements open markets still unfairly closed off to American farm and ranch products.
Often the barriers agriculture faces in trade have nothing to do with us. We're just caught in the crossfire. Last week, the U.S. put a four-month pause on tariffs on U.K. and European Union products as a sign of good faith as we work to resolve an escalating dispute on airplane parts that has put farmers on the frontlines of the skirmish. This is a hopeful development and perhaps the first step to forming a comprehensive trade agreement with the U.K. that is science-based and removes the non-tariff barriers to American agriculture.
The success of U.S. agricultural trade also depends on us holding trade partners accountable as we implement agreements. The new USTR will need to address quickly the implementation of the USMCA, which came into effect on July 1, 2020. USMCA put into place new trading standards and strong enforcement mechanisms. While there is some friction regarding potatoes and biotech crops with Mexico and dairy products with Canada, the USTR can use the enforcement mechanisms in the agreement to resolve issues. As two of our largest trading partners, the strengthened partnership is paying off for farmers and ranchers. For example, exports of poultry and dairy products to Canada, which have been a sticking point between the U.S. and Canada for a long time, were up 5% in the last six months of 2020, compared to the last six months of 2019.
Building strong trade partnerships takes time, and America's farmers and ranchers understand that well. The strong outlook we're seeing for agriculture exports didn't happen overnight. We came to the table and worked with our nation's leaders to ensure agriculture remained a priority. I am confident that together we will build on that work, and that we will continue to provide the best food, fiber and renewable fuel for customers near and far.
Zippy DuvallPresident
Vincent "Zippy" Duvall, a poultry, cattle and hay producer from Greene County, Georgia, is the 12th president of the American Farm Bureau Federation
twitter.com/@ZippyDuvall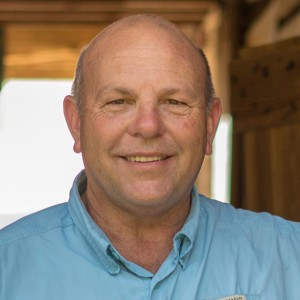 Want more news on this topic? Farm Bureau members may subscribe for a free email news service, featuring the farm and rural topics that interest them most!