Carbon County Farm Bureau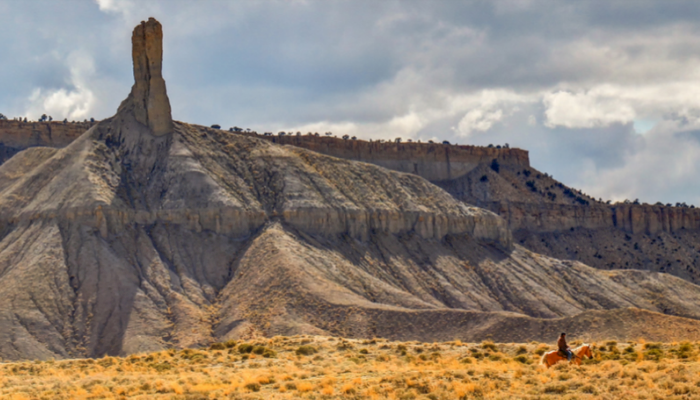 FARM BUREAU LEADERSHIp
County President:  Dorrell Barker (435-820-2535)
carbon county facts
Area:  1,485 square miles
Population: 20,356
County Seat:  Price
Origin of County Name:  It was named for the vast amounts of coal found there.
Economy:  coal mining, transportation (railroad), energy
County Website: Carbon County
Carbon County may be best known for coal mining and for dinosaur fossils. In the 1880s the railroad companies, looking for a way to connect Denver and Salt Lake City, stumbled across the coal in the hills of Carbon County. Many coal companies set-up rail towns, mostly ghost towns today, and brought in workers from around the globe to mine and build railroad tracks. Price became the largest city in the county because of its proximity to the main roads and the rail lines.
Carbon County is the second largest natural gas producer in Utah.  Coal mining plays a vital role in economic and social development, with. Utah Power and Light built a main electric generating plant near the former town of Castle Gate. The College of Eastern Utah was established in 1937 in Price.  The two-year state-run liberal arts college has three campuses in addition to its main 12-acre campus in Price, Utah.   Although small, with less than 3,200 students, the College of Eastern Utah is affordable and has a small student to teacher ratio.
Most of Carbon County's residents live in the Price River Valley and at the foot of the Book Cliffs. The western end of the county rises to the Wasatch Plateau and slopes down eastward to the Price River which cuts through Castle Valley.  Farming and ranching became early economic activities, giving Carbon County a tradition of cowboys and outlaws, with the likes of Butch Cassidy and Gunplay Maxwell.
The Green River flows south-southeastward along the county's east border. The lower central part of Carbon County is a continuation of Castle Valley in Emery County, but in Carbon the valley is ringed with mountains - the Wasatch Range to the west and northwest, and the Book Cliffs to the north and northeast The county has a total area of 1,485 square miles, of which 1,478 square miles is land and 6.1 square miles (0.4%) is water.
Climate--Carbon County gets 11 inches of rain, on average, per year. (The US average is 38 inches of rain per year.) and averages 23 inches of snow per year. (The US average is 28 inches of snow per year.)  On average, there are 230 sunny days per year in Carbon County. (The US average is 205 sunny days.)  Carbon County gets some kind of precipitation, on average, 61 days per year. Precipitation is rain, snow, sleet, or hail that falls to the ground. In order for precipitation to be counted you have to get at least .01 inches on the ground to measure.  Summer High: the July high is around 90 degrees.  Winter Low: the January low is 15