Carrying our Farm Values Into the Future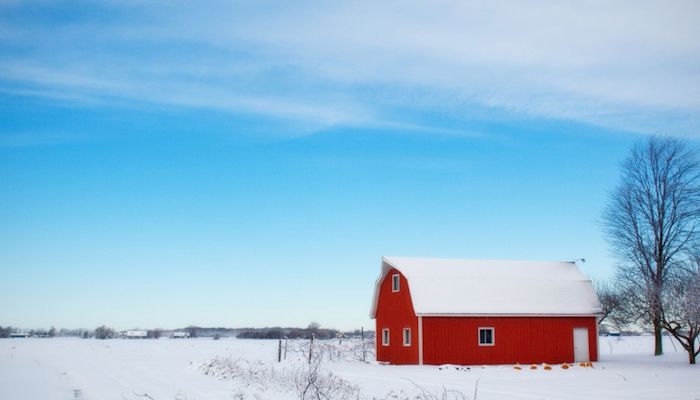 We are closing out this year of celebrating our centennial at the American Farm Bureau. We stand at the start of a new decade, and a new century of Farm Bureau. Many of us are ready for a new year and a new season. Farming is always about looking to the future with the hope the next season will be better than the last.
I am amazed and humbled by how much has been accomplished through generations of farmers and ranchers working together. Some years—or decades—are tougher than others, but we have always pressed on with diligence and faith. Here are a few things in farming that I hope never change with the passing years and decades.
Our Commitment to Our Communities
Farmers and ranchers are the lifeblood of our communities. For many of us, our families have been in our communities for generations. Our neighbors are family, and we come together to celebrate the good times and to lift each other up in the hard times. Our commitment to strengthen our communities is another reason we're a part of Farm Bureau. We want to advocate for policies and programs that will keep rural America going strong for our children and our grandchildren.
Our Commitment to Future Generations
Farming give us the opportunity to work out in God's creation, which reminds us every day that we are not the beginning and the end of the story of our land. We always remember that we are caretakers, and if we take care of the land, it will take care of us. I am so grateful every day to farm the land that my father and grandfather farmed before me, and I can tell you the soil on my farm is healthier than ever, thanks to modern practices and new technology. The land I farm today will be productive for generations to come, and I know that same story is told on each of your farms and ranchers across this great land.
Our Commitment to Our Families
Farming is a family business. It's no wonder that 98% of U.S. farms and ranches are run by families. Working with my family—first with my parents and brother, then my wife and our children, and now even my grandchildren—is the greatest gift I have known in farming. We have all faced our share of tough days on the farm whether that be rain that won't come or storms that won't let up, a truck that won't start or low prices when loan payments are due. But along with the hardship, farm families also get to share in the joys of working together, bringing in a good harvest and seeing new life come into this world. Even if the kids don't all come back to the farm, there's a lifelong work ethic and love for the land that'll always be a part of who they are.
I am proud of the work we've done together across Farm Bureau this year and this decade, from regulatory reform to new trade deals, from greater access to precision technology to expanding infrastructure for rural broadband. This important work will preserve America's agriculture and food security. But no matter what new technology we use, our core values, our faith and family, will continue to be the foundation for the next year, the next decade, and the next century.
Zippy Duvall
President
Vincent "Zippy" Duvall, a poultry, cattle and hay producer from Greene County, Georgia, is the 12th president of the American Farm Bureau Federation.
Want more news on this topic? Farm Bureau members may subscribe for a free email news service, featuring the farm and rural topics that interest them most!