Chinese Tariffs Disrupt Utah Farmers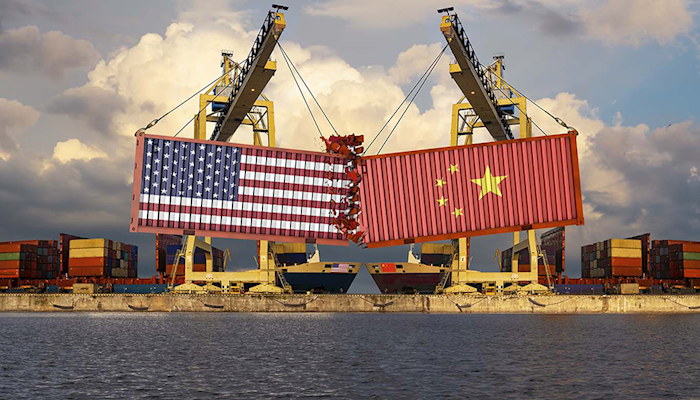 President Trump announced the raising of tariffs earlier this month on $200 billion worth of goods that are regularly imported from China. The increase was originally set to happen on January 1st, 2019, but the U.S. Trade Representative worked to postpone the inevitable until May 10th. This raise in tariffs has made a big impact on the agricultural community. When the United States applied the original tariff to goods coming from China, the country responded with retaliatory tariffs on many products, including a lot of agricultural products.
In a letter to President Trump, American Farm Bureau Federation President Zippy Duvall expressed his concerns with the tariffs and the effects they are having on American farms and ranches. Duvall stated the falling farm prices have created "near-unprecedented economic uncertainty and hardship" that is only getting worse.
"U.S. farmers and ranchers now face a third wave of tariff increases by China in retaliation against the latest increase in U.S. tariffs that went into effect [May 10th]. The mere threat sent prices further downward for certain commodities, Duvall said." Duvall added that these tariffs are "destroying a once-promising market for agriculture" as well as "worsening the farm economy."
Tom Bailey of Bailey Farms International in Ephraim, Utah has seen a huge effect on his hay exporting business. He talked about the different challenges his farm, as well as others, are facing, such as the different "non-regulations" like rejecting hay exports due to customs issues. Bailey says retaliatory tariffs from China have cost his business millions of dollars in exports this year.
Another challenge that Bailey talked about was keeping the shipping containers needed to actually send the hay over to China. Because less transactions are being made, less shipping containers are coming over – making it even more difficult to get product overseas.
Another Utah agricultural sector being affected by these tariffs is the mink industry. When mink farmer Ryan Holt was asked his opinion of the issue, he said that the biggest problem he was seeing was "decreased participation by the buyer at auction level in North America."
Holt said that while China is the major market for mink, American mink is responsible for just 10 percent of the global quantity of the mink production. Holt added that he has seen that buyers are choosing to purchase their orders from other nations to avoid the increased costs associated with the tariffs. Mink farmers cannot do a lot to protect themselves against retaliatory tariffs, according to Holt, and that "the only real remedy for us is to solve the whole tariff issue".
Other sectors of Utah agriculture are feeling the impact of Chinese tariffs, though direct causes are not known. However, most agree the issue of tariffs is worsening the impact of already low economic prices for agricultural products. Though some assistance has been offered by USDA, most believe the real answer is a resolving of the trade tariffs.
Want more news on this topic? Farm Bureau members may subscribe for a free email news service, featuring the farm and rural topics that interest them most!