Corn Pit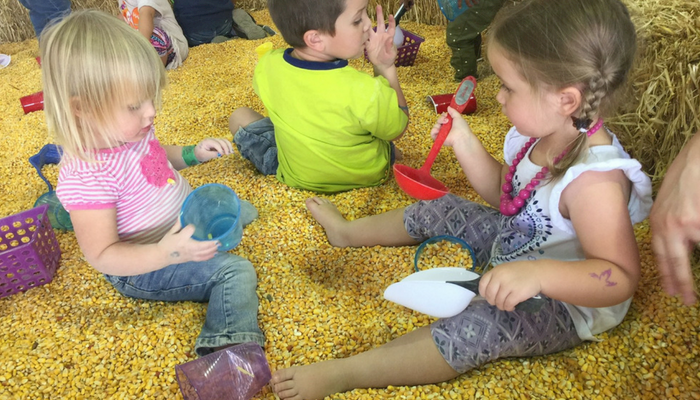 If you are looking for a "crowd pleaser" for your next county event, look no farther. Cleaner than sand and drier than water corn pits seem to be the perfect activity to attract children!
Determine the size you want the corn pit. Put down a tarp and line the edges with bales of straw. Talk to your local supplier to see if they will donate bags of feed corn for the pit. Empty the bags of corn in the center of the pit. Throw in cups, buckets and sand box tools.
While the children are playing, it's a perfect chance to talk about different types of corn--feed corn, sweet corn, and pop corn. Explain how and where feed corn is grown and what it's used for.
The children will enjoy the corn pit and play in it just like it was sand or water. You better believe the children will play for for as long as their parents will let them stay!