Counting Our Blessings This Thanksgiving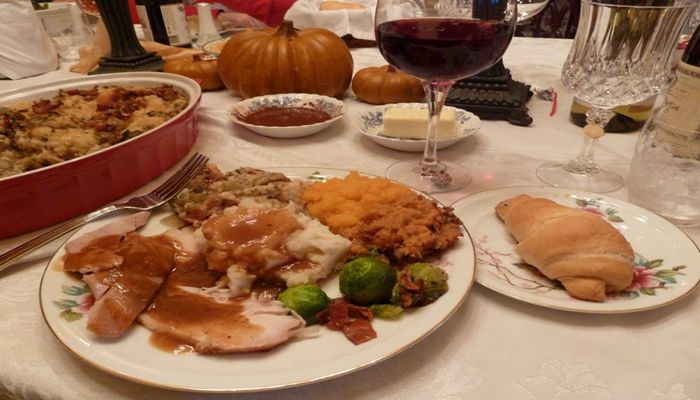 What are you most thankful for? Go ahead, take a minute, get something in mind. We can call this a practice round for sharing gratitude at the Thanksgiving table in just a few days. In the holiday rush, and eagerness to market for Christmas, it can be all too easy to rush through this season of thankfulness. Now don't get me wrong — I love Christmas, but Thanksgiving is my favorite holiday. If we're not careful, we can miss the opportunity to pause and reflect with humble gratitude.
For all our talk of what the "new normal" might be, I'd propose we add a little more thankfulness in the mix. I have no doubt that you have found that thankfulness is much like seeds on good soil. If we plant gratitude, more will quickly spring up. So, while you think about what you're thankful for, I'll start with my list.
Family and Friends
This is top of my list every year. I have been so blessed with loving family and friends—friends who are like family really. For many of us, myself included, one of the hardest parts of this pandemic was the temporary separation from family and friends. We are meant to live in community, helping carry each other's burdens and sharing in each other's joys. Yes, video chats helped—some—with the distance, but there's nothing like gathering your friends and family on the farm and sharing laughter and tears. I am sure these times together have been and will continue to be sweeter after all the valleys of the last 20 months or so.
Fellowship and Farm Community
OK, this might sound a lot like my first one, but hear me out. After months of Zoom meetings, forgetting to unmute and getting cameras to unfreeze, it's been such a blessing to get out and visit with so many of you this year. (And I'm not done yet!) No Farm Bureau meeting is complete without a good time of food and fellowship—and with good reason. While we have adapted for important health and safety reasons, I am sure I'm not the only one delighted to be returning to in-person. This spirit of fellowship is second nature to farm country, and I'm thankful for the unity we have enjoyed across the agriculture community as we took on the challenges of this pandemic together. That's especially true within our Farm Bureau family as we've enjoyed closer connections than ever before.
Frontline Workers
For all the "going virtual," there's been no question throughout this pandemic that we could not have survived as a country without our essential workers. From those on the frontlines in healthcare to employees stocking store shelves to all of you and your employees harvesting the food we all depend on, we were reminded that there are no small jobs when it comes to keeping our nation safe, healthy and well-fed. And every American job is important. I am thankful for the spirit of dedication and ingenuity men and women in every field bring to the job, and at Farm Bureau, we'll continue to do all we can to keep the food supply chain strong.
Public Trust
I don't take for granted the incredibly high level of trust the public places in farmers and ranchers. Survey after survey shows trust levels above 80 percent, which is unheard of in other professions. When the loud voices of critics ring out, remembering that Americans believe in us helps to maintain perspective. And when hurricanes, wildfires and drought strike, we are fortunate, as farmers and ranchers, to know support will be there to help us get through it.
Of course, this column space isn't enough to cover all the blessings we have to be thankful for, but I hope this season, you too are able to count your blessings. Yes, the challenges we face are still with us, but as we reflect on all that we have been given, it's my prayer that our hope for the future will grow brighter. May God bless you and your loved ones this Thanksgiving.
Zippy Duvall
President
twitter.com/@ZippyDuvallVincent
"Zippy" Duvall, a poultry, cattle and hay producer from Greene County, Georgia, is the 12th president of the American Farm Bureau Federation.