Dairy Council of Utah & Nevada combines with Dairy West of Idaho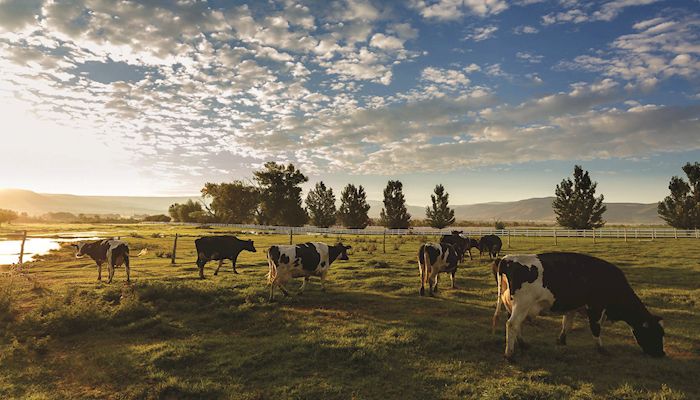 This past April, the dairy councils of Utah and Idaho officially joined together as Dairy West partners and stewards of dairy farmers' local checkoff investment. By joining with Dairy West, we have the ability to make a greater impact both locally and nationally with additional resources and new areas and partnerships to pursue. As we make this change, we want to ensure your trust and understanding. Please feel free to contact any staff member or board member should you have questions. This article will introduce you to the Dairy West philosophy as well as the people (staff and board members) working on your behalf.
As a combined region, we can make a bigger impact! Idaho's milk production, combined with Utah's growing population, allows us to better utilize our resources to reach more people. Representation on the Dairy West board is determined based on both milk production and state population. As such, Utah has three seats on the 11-member board, including one executive seat. Board members will serve three-year terms and be appointed by the Utah Dairy Commission Board. The Dairy West board representatives for 2018 are Jeff Hardy (executive member), Chace Fullmer, and Matt Leak.
Innovative Partnerships
Jenn (Harrison) Nelson will head a new area of work for the dairy council. Through innovative partnerships, we hope to further increase demand for dairy products by working domestically and internationally. Forming relationships with grocery retailers, local food companies, and gaining an increased understanding of local and international demand will help continue to find a home for dairy products produced in our region. As part of this area, Eric Bastian will continue his work revitalizing the Western Dairy Research Center at Utah State University by bringing funding and students to work on a variety of projects that will drive workforce development and new product research across the region.
The marketing function will encompass the work we do in communications, farmer relations, and health & wellness. All of the work we do in these areas strives to inspire trust in dairy – from the farm to the table. By working together, we will have a seamless way of communicating dairy's value to the variety of audiences from schools to health professionals, to thought-leaders to general customers. We are excited about the future ahead and welcome hearing from you.
Want more news on this topic? Farm Bureau members may subscribe for a free email news service, featuring the farm and rural topics that interest them most!