Farm Bureau Member Testimony Warns Congress of WOTUS Overreach Implications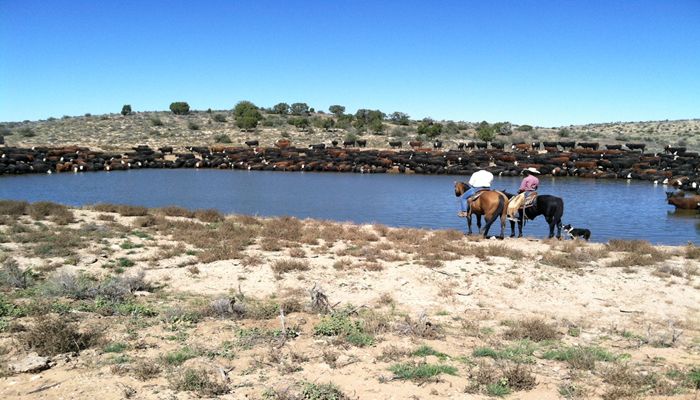 WASHINGTON, D.C. – A Florida Farm Bureau member, rancher, small business owner and environmental lawyer presented a first-hand account of the implications of the federal government's overreach to the House Committee on Small Business this week.
Katherine English, who grows citrus and raises cows and calves in Fort Myers, Florida, participated on a panel comprised of small business owners. English provided an overview of the uncertainty faced by farmers, ranchers, homebuilders and more during the hearing titled "Small Business Perspectives on the Impacts of the Biden Administration's Waters of the United States (WOTUS) Rule."
"Farmers and ranchers' livelihoods depend on healthy soil and clean water. We support the Clean Water Act and its goals," English explained during her opening statement to the committee. "What we cannot support is a Waters of the United States rule that is so ambiguous it creates unmanageable risk and confusion for farmers.
"Farmers have struggled with uncertainty for decades, with near-constant rulemaking and litigation in regard to WOTUS. A workable definition of WOTUS is critically important to our members and they are extremely disappointed that the Biden administration's new WOTUS rule fails to provide that."
English testified that the proposed WOTUS rule greatly expands the federal government's reach over private property and that the significant nexus test, currently under scrutiny in the U.S. Supreme Court, allows the Environmental Protection Agency and U.S. Army Corps of Engineers to aggregate and regulate waters that would not otherwise be subject to federal jurisdiction.
"It is impossible, with this new rule, for any farmer or rancher to know whether their irrigation drainage infrastructure in their fields are jurisdictional waters requiring Clean Water Act permits," English said. "Considering these features jurisdictional waters risks federal regulation of everyday farm and ranch activities."
In answering a question from Chairman Roger Williams (R-Texas), English summarized the difficulty of interpreting the proposed rule: "This rule is simply unknowable, unless you have hired a lawyer, a biologist, an engineer, and—in some instances—a geologist."
A recording of the full hearing is available here.
English's written testimony is available here.
Want more news on this topic? Farm Bureau members may subscribe for a free email news service, featuring the farm and rural topics that interest them most!