Farm Policy from the Grassroots Up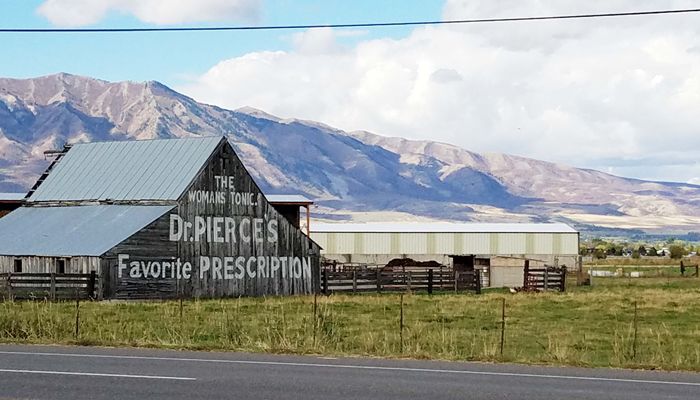 For 102 years, the American Farm Bureau Federation has been The Unified Voice of Agriculture. Our unity is built from the ground up as our grassroots members set the policy priorities we advocate for here in Washington. Our policy is by farmers and for farmers, and that genuine grassroots structure sets us apart from many other groups as we meet with leaders in Congress and across the administration. Our nation's leaders know that when they meet with Farm Bureau, we are bringing the farmer and rancher voice to the table.
Speaking with a unified voice is a tremendous undertaking across the Farm Bureau family, starting with each of you identifying issues and bringing them forward at your county meetings, then leaders in each state sending policies on to the national level, and finally with delegates from all 50 state Farm Bureaus and Puerto Rico voting on policies at our Farm Bureau Annual Convention in January.
For many of you, this policy planting season also falls at a busy time with fall harvest. Of course, we all know there's not really a "slow time" on the farm. But your willingness to show up and commit the time in even the busiest seasons underscores just how important this work is for all of American agriculture. Every positive step in strengthening our farms and rural communities, and every policy win to further U.S. agriculture, began as a seed planted in county and state Farm Bureau policy development.
Through our grassroots leadership, we have advocated for improving the farm bill to keep up with advances on our farms and ranches and the needs of our local communities. We led the way in calling on USDA to develop programs to help beginning farmers and ranchers, and we continue to call for creative solutions to bring more people into agriculture. As the farm landscape changes and more advances in technology and innovation come to the forefront, we are committed to ensuring that your farms are able to thrive and put dinner on America's table. We successfully advocated for greater transparency by companies in respecting and protecting farmers' data privacy as technology plays a greater role on the farm. And our team in Washington answers the call when our grassroots delegates identify growing challenges, such as in livestock markets and milk pricing, or new opportunities like carbon markets. Our American Farm Bureau policy book is constantly evolving and improving to keep up with changes on the farm and in the marketplace.
With another Farm Bureau policy season upon us, I want to thank you all on behalf of the entire Farm Bureau family and your American Farm Bureau team in Washington. We have the greatest respect for the energy and dedication our members put into policy development and stand ready for the charges you will give for the coming year. Our work is never done at the American Farm Bureau because we understand that your work on the farm is critical to the wellbeing and security of our nation. I look forward to seeing many of you in person this fall as you gather to continue this important work, and again in January as we begin another year of growing together.
Vincent "Zippy" Duvall, a poultry, cattle and hay producer from Greene County, Georgia, is the 12th president of the American Farm Bureau Federation.
Want more news on this topic? Farm Bureau members may subscribe for a free email news service, featuring the farm and rural topics that interest them most!