Good news gone bad: ITC rules against cherry industry in dumping case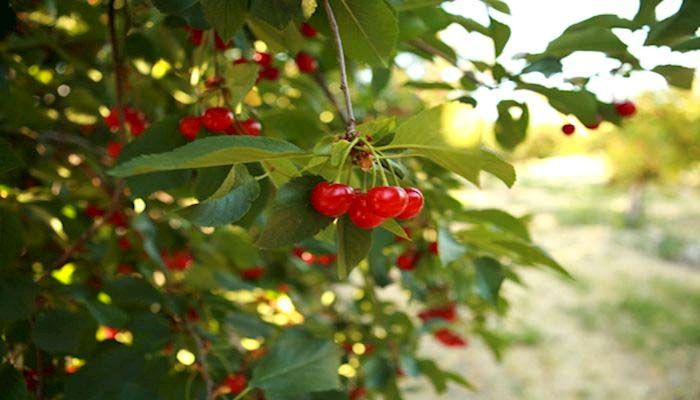 What seemed like good news for local dried tart cherry producers only a few weeks ago took a turn for the worse recently — a turn that left them "shocked," "floored," and "depressed."
The United States International Trade Commission (ITC) determined on Jan. 14 that dried tart cherries from Turkey are not injuring the U.S. industry. This means no anti-dumping and countervailing duty orders will be issued against Turkey.

All of this contradicts a final determination by the U.S. Department of Commerce in September, which confirmed Turkey was flooding the U.S. market with a subsidized dried cherry product at "less than fair value" — a fact the ITC noted in a statement announcing its decision.

"[E]xporters from [Turkey] have sold dried tart cherries at less than fair value in the United States at rates ranging from 541.29 percent to 648.35 percent," the Commerce Department said in a statement. "In addition, the Department determined that exporters from Turkey received countervailable subsidies at a rate of 204.93 percent."

As recently as 2018, imports of dried tart cherries from Turkey were valued at an estimated $1.2 million, the department said.

"This is really a slap in the face," said Robert McMullin, a tart cherry grower in Payson, Utah County. "All along, things were pointing to a favorable decision, including an initial vote to proceed with the investigation by the very same ITC commissioners. To change like this is very hard to take."

Marc Rowley, a grower in Santaquin, echoed McMullin's remarks.
"It was disheartening when the ITC decided that tart cherry growers are not injured by the cheap imported tart cherry products," Rowley said. "This will have a significant impact on our ability to sell our crop this year at a price that we can be profitable. The future does not look good for our industry. The reality is that many tart cherry farms will go out of business if nothing changes soon."

Previously, Utah's Payson Fruit Growers Co-op, along with the Michigan-based Shoreline Fruit LLC, Cherry Central Cooperative, Smeltzer Orchard Co., and Graceland Fruit Inc. filed a petition April 23, 2019, against Turkey, citing three years of import data claiming Turkey flooded the U.S. market with dried tart cherry product below the cost of production.

A determination by the ITC in favor of the Dried Tart Cherry Trade Committee would have resulted in up to a 628.9% tariff on Turkey's product.

Instead, all five commissioners of the ITC — Chairman David S. Johanson and Commissioners Rhonda Schmidtlein, Jason Kearns, Randolph Stayin, and Amy Karpel — voted against the U.S. cherry industry.

A report from the ITC will be available by Feb. 18. It will include the commissioners' reasoning behind the vote with the opportunity to appeal to the U.S. Court of International Trade, said Peg O'Laughlin, public affairs officer for the ITC.

"The Commission's opinion will include the reasoning behind its vote," she wrote in an email to Michigan Farm News. "No information will be available until the opinion is issued, and when it is issued, it will speak for itself."
'Ignoring the facts'
Turkey reportedly marketed its product for 89 cents per pound in 2018, down from the U.S. wholesale price of $4.5 to $5 per pound. Growers now feel the industry will have to deal with Turkey's unfair trade practices for the foreseeable future.

"It's shocking, to say the least," said Michael DeRuiter, a cherry grower from Oceana County, Michigan, and a board member of the Michigan Farm Bureau. "Picking my jaw up off the floor was my first reaction. I don't think anyone saw this turning so fast, so late in the game, and now we won't have the reasons for their determinations until late-February. I talked with a few members in the industry, and people are floored and blown away at the result."
Michigan and Utah are the top two growing states for tart cherries in the U.S.

"Contributing to falling prices has been the importation of large volumes of government-subsidized Turkish products, which began with cherry juice concentrate," said Audrey Sebolt, horticulture specialist for the Michigan Farm Bureau. "Despite strong efforts, the cherry industry was unable to put forth a solid cherry juice concentrate dumping case against Turkey. The industry, however, felt that their dried tart cherry case was a winnable case, and after Commerce's ruling, the industry began to see some light at the end of a very dark tunnel. This ruling by the ITC is a devastating blow to that."

"The damage that cheap foreign imports can have on a stable market is immense. It doesn't take but a few million pounds brought in with little or no duty assessed to them to convince American buyers that they can significantly lower the price per pound. This is grossly unfair," said Phil Rowley, another tart cherry grower from Santaquin. "Domestic growers need a fair playing field if we are to continue to grow tart cherries and be competitive. We don't expect a favor, but we do expect fairness!"
Reactions from Washington
Utah Senator Mitt Romney, who has supported Utah's tart cherry growers in this effort, reacted to the news of the negative vote by the trade commission.
"After urging the International Trade Commission to take action on the dumping and subsidies that harm our dried tart cherry industry, I'm disappointed to see the decision they made which will hurt Utah's growers in favor of foreign exporters who don't play by the rules," Romney said. "As the second largest grower of tart cherries in the country, many communities in our state depend on tart cherries for their livelihoods."

Michigan Senators Gary Peters and Debbie Stabenow also criticized the ITC's final decision, calling it "unacceptable" and "ignor(ing) the facts."

"I am outraged that the ITC has chosen to ignore its own previous determinations and side with Turkish exporters over Michigan cherry growers," Peters said in a statement. "[G]rowers spent millions of dollars in an already difficult year to elevate this issue. By making this stunning reversal, the ITC is undermining its own mission, disregarding the overwhelming evidence and is letting trade abusers off the hook."

Stabenow, a ranking member of the U.S. Senate Ag Committee, said cherry growers have had to endure enough weather challenges without having to "deal with foreign competitors who cheat and violate our trade laws."

"I am outraged that the International Trade Commission has failed to hold Turkey accountable after investigations clearly showed egregious violations of the rules," Stabenow said, vowing that she and Peters will continue to try and level the playing field for cherry growers.

Although DeRuiter appreciates the support from Senators, he sees the bigger picture for the cherry industry.

And it isn't pretty, he said.

"We will try and pick up the pieces," DeRuiter said. "Can our industry survive if Turkey owns both the juice and dried tart cherry market? We paid and promoted and built these markets, and now … we can't compete at the prices they are dumping into the country. ITC is allowing them to continue dumping into the country. What Turkey wants; they get. That's the scary part for cherry growers.
Over the last 1.5 years, the industry has shrunk from over 450 growers to just 400 nationally, and the number of tart cherry processors has decreased from 39 to 37 because of the unfairly low prices. To help alleviate some of the pain, the industry is applying for what is called a "Section 32 purchase" through the USDA. These purchase uses funds from customs receipts to help purchase surplus commodities, help encourage farm exports, and re-establish farmers' purchasing power, but it is meant as more of a short-term fix.

Only time will tell what the long-term future is of the tart cherry market, but there is genuine concern that without a level playing field, this growing market will turn sour indeed.

Want more news on this topic? Farm Bureau members may subscribe for a free email news service, featuring the farm and rural topics that interest them most!