Hoop Dreams & Cattle Calls: College Basketball Star Revels in New Thrill Off the Court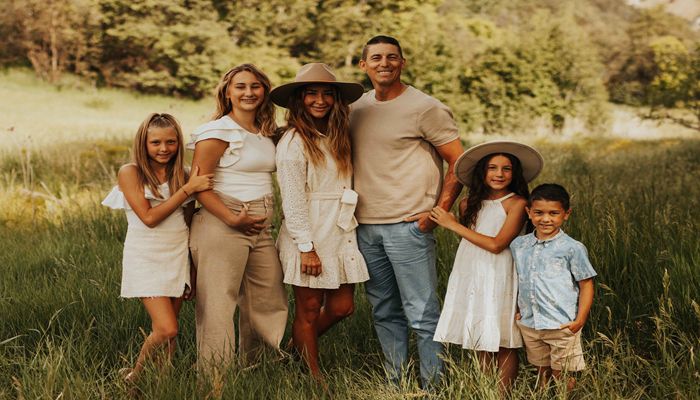 Some of us seem to be born knowing what we want to do for a career or life mission. In our early years, we happen to stumble upon something and never let it go. Think of the kids that wanted to be astronauts, nurses, cowboys & cowgirls, and even… writers??? 
For others, it may be starting on one path and deciding, later on, to pivot and do something completely different. There's no 'one way' that works for everyone, but the journey is full of learning opportunities. These two paths can both describe Jaycee Carroll, who got to live out his dream of being a college hero and professional athlete, and then pivot to something completely off the grid…and onto the range. 
From his early days growing up in Wyoming, Jaycee knew that sports were going to be part of his future. He competed in just about everything and found success while attending high school in Evanston, Wyoming, especially in basketball. Despite a prolific high school career, chances to play at the highest collegiate level locally never came. Carroll took a chance and ventured up to Logan, Utah, and was offered a scholarship to play for the Utah State University Aggies. 
After a two-year mission for the Church of Jesus Christ of Latter-day Saints in Chile, Carroll returned and dominated college basketball. He set numerous records and broke the all-time scoring record at the university. He also met and married his wife, Baylee Roche, who was a cheerleader at USU and had grown up on a cattle ranch in Cache County.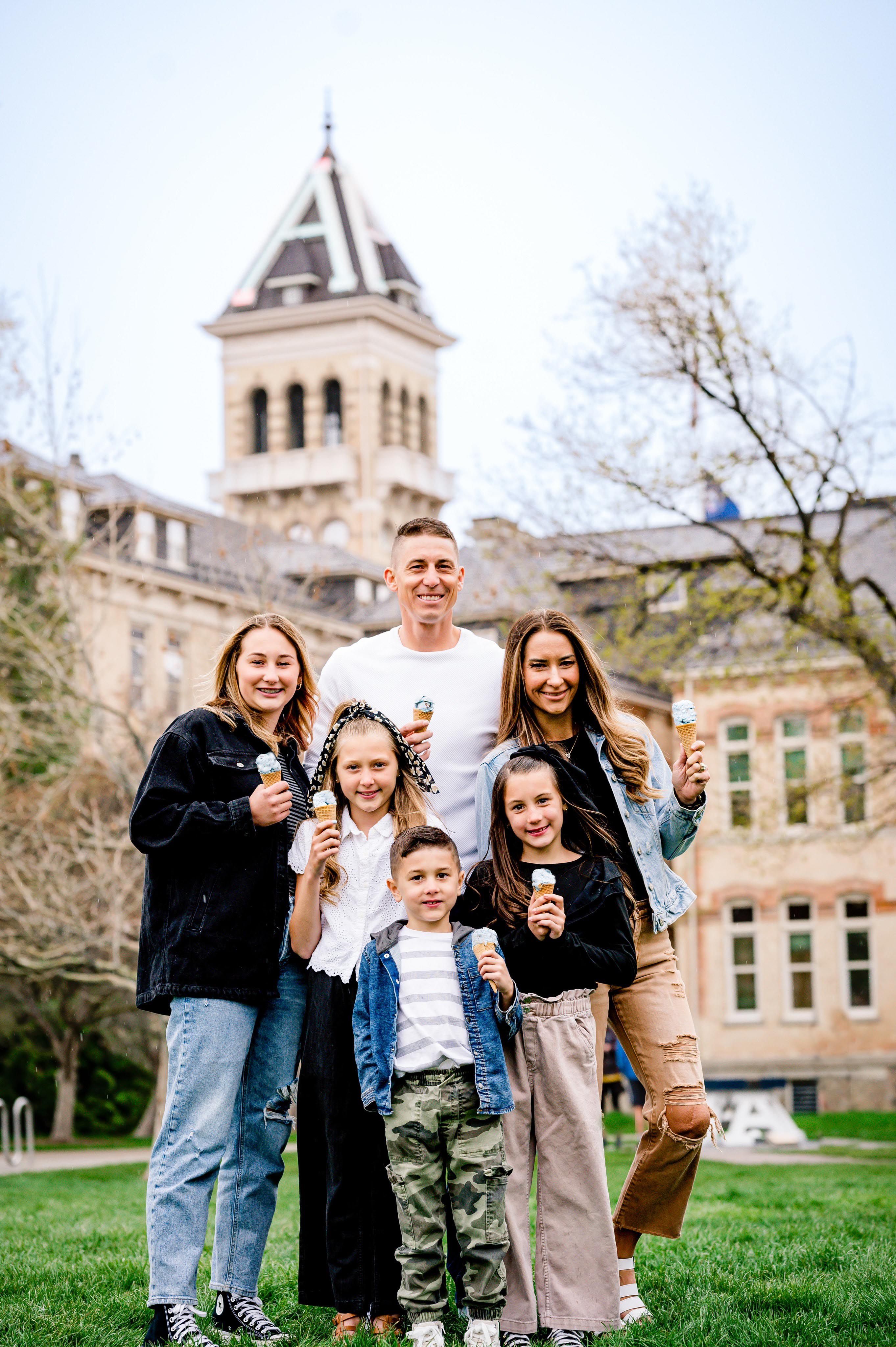 "Coach Morrill believed in me, and I loved playing for him," Carroll said. "He was strict and very disciplined, but I bought in, and we had a lot of success." 
A beloved local star, Carroll had a stint at professional basketball in the United States but eventually decided upon playing European basketball in their professional leagues. He first played for Teramo Baskett, a professional team in Teramo, Italy. After one year there and the birth of their first child, the family moved to the Spanish Canary Islands, off the northwest coast of Africa, where Jaycee signed to play for CB Gran Canaria, and then eventually to Spain to play for Real Madrid, one of the most successful basketball clubs in Europe. While playing overseas, Jaycee and his wife continued to add to their family, with all four of their kids born in Europe.
During his basketball tenure, Jaycee became – in his words – obsessed with Wagyu beef. This Japanese breed of cattle is much sought after for the buttery taste of its beef and fat marbling. According to Food & Wine.com, to be considered Wagyu, the beef has to come from "one of four Japanese breeds – Akage Washu (Japanese Brown), Kuroge Washu (Japanese Black), Mukaku Washu (Japanese Polled), or Nihon Tankaku Washu (Japanese Shorthorn)." Ninety percent of Wagyu beef consists of the Japanese black variety, including the well-known variety of Kobe beef, which is a specific subset of Koroge Washu. In the United States, some Wagyu cattle have been bred with Angus cattle, while others have come from purebred lines and are registered with the American Wagyu Association. 
All while playing basketball, Baylee had in her mind that it could be great to get back to her agricultural roots – starting with horses. 
"Agriculture was not on my mind at the time, but I knew my wife wanted some horses," Jaycee said.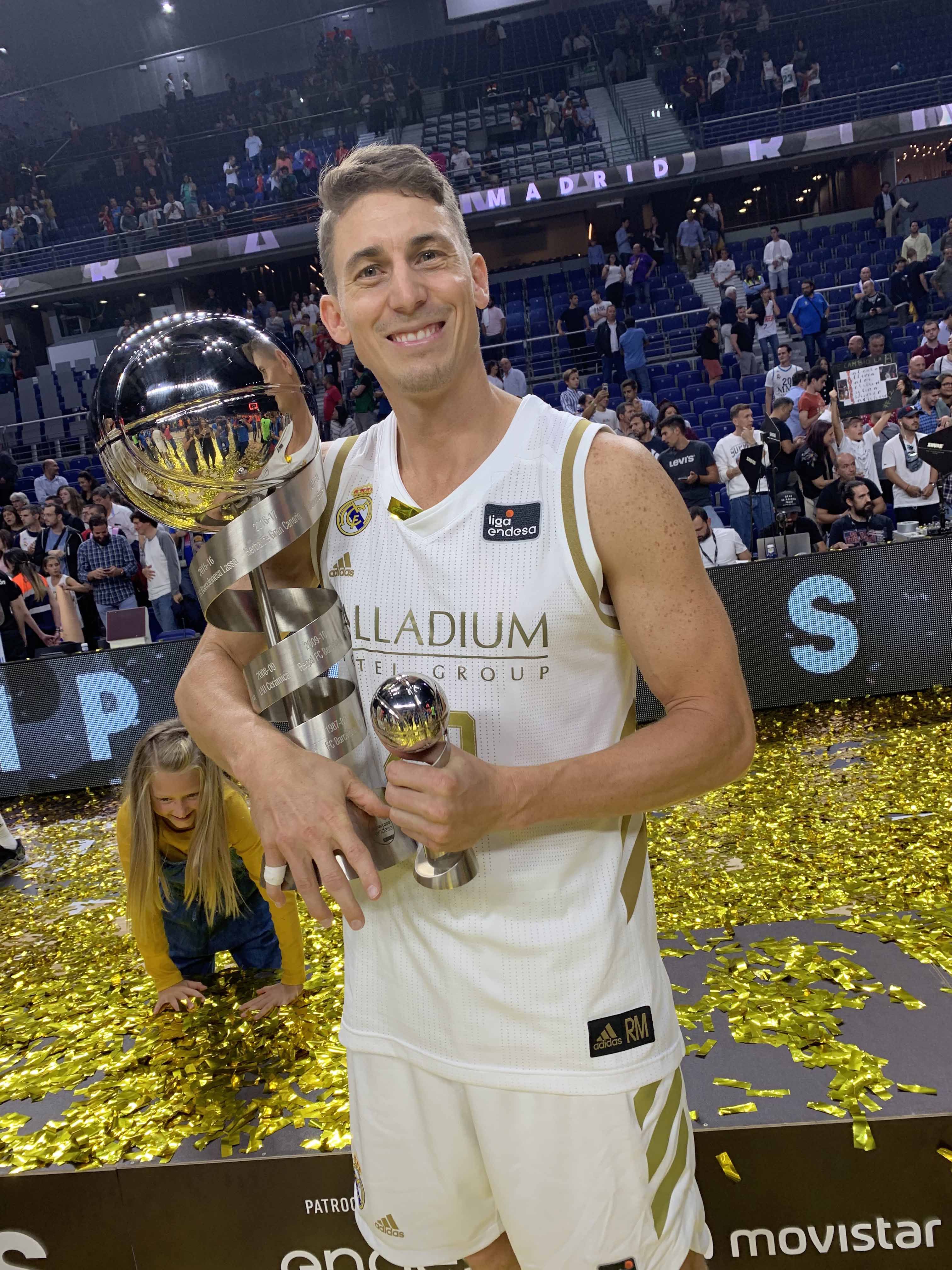 "I didn't think we'd get back into this [life]," Baylee said. 
But with his interest in Wagyu cattle and having bought some horses, things started to fall into place for the Carrolls to step into the ranching life. Not having grown up in agriculture, jumping into the world of cattle ranching was a learn-as-you-go process.
After retiring from playing at Real Madrid, Jaycee became a financial advisor but also jumped into the cattle business head-on, wanting to learn everything he could about genetics, breeding, and more. 
"I'm good to ask questions," Jaycee said. "There are many things I don't know, but I can recognize that and know where I can find it." 
Since buying land in southern Cache Valley, the Carrolls have put in the work to install wheel lines for irrigation and reclaim much of that land that hadn't been looked after for some time. They have also built corrals, breeding facilities, and more on what they call River Meadow Ranch. The family also strives to control every part of the process, from breeding and raising the cattle, to slaughter and processing. 
"I learned the cuts that were the best and how to butcher it from the Bridgerland College, and about how to dry-age the beef for the best taste," Jaycee said. "We do some retail sales, and would like to eventually have a showcase restaurant for our beef."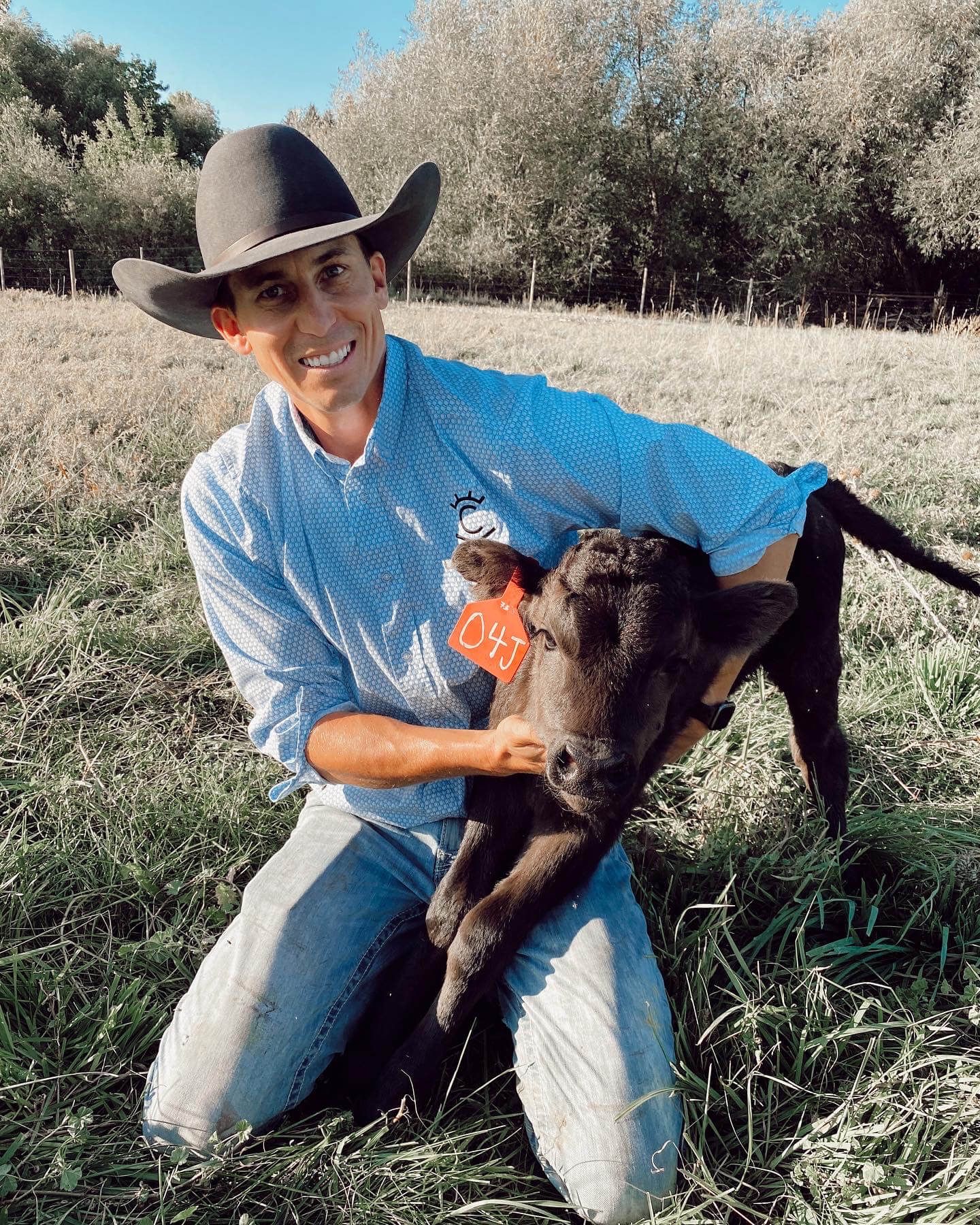 While learning a whole new industry from scratch could be intimidating for some, Jaycee looks at it from a different perspective. 
"I haven't done this before, so I could [learn] and follow all the best practices right from the start," Jaycee said. "We get to start with a clean slate and not be held captive to tradition." 
While being new to agriculture, Jaycee has quickly adapted the mindset of being a wise steward of the land and its resources. They have installed solar-powered automated feeders for their animals, and solar-powered pumps for their irrigation needs. They also installed sub-surface drip irrigation for their hay fields. 
"We try to be very mindful of our water use," Jaycee said. 
The Carrolls' goal is to grow their herd to about 100 head of cattle, while also mixing sheep into the business. They also grow hay, lavender, and vegetables, as well as produce honey.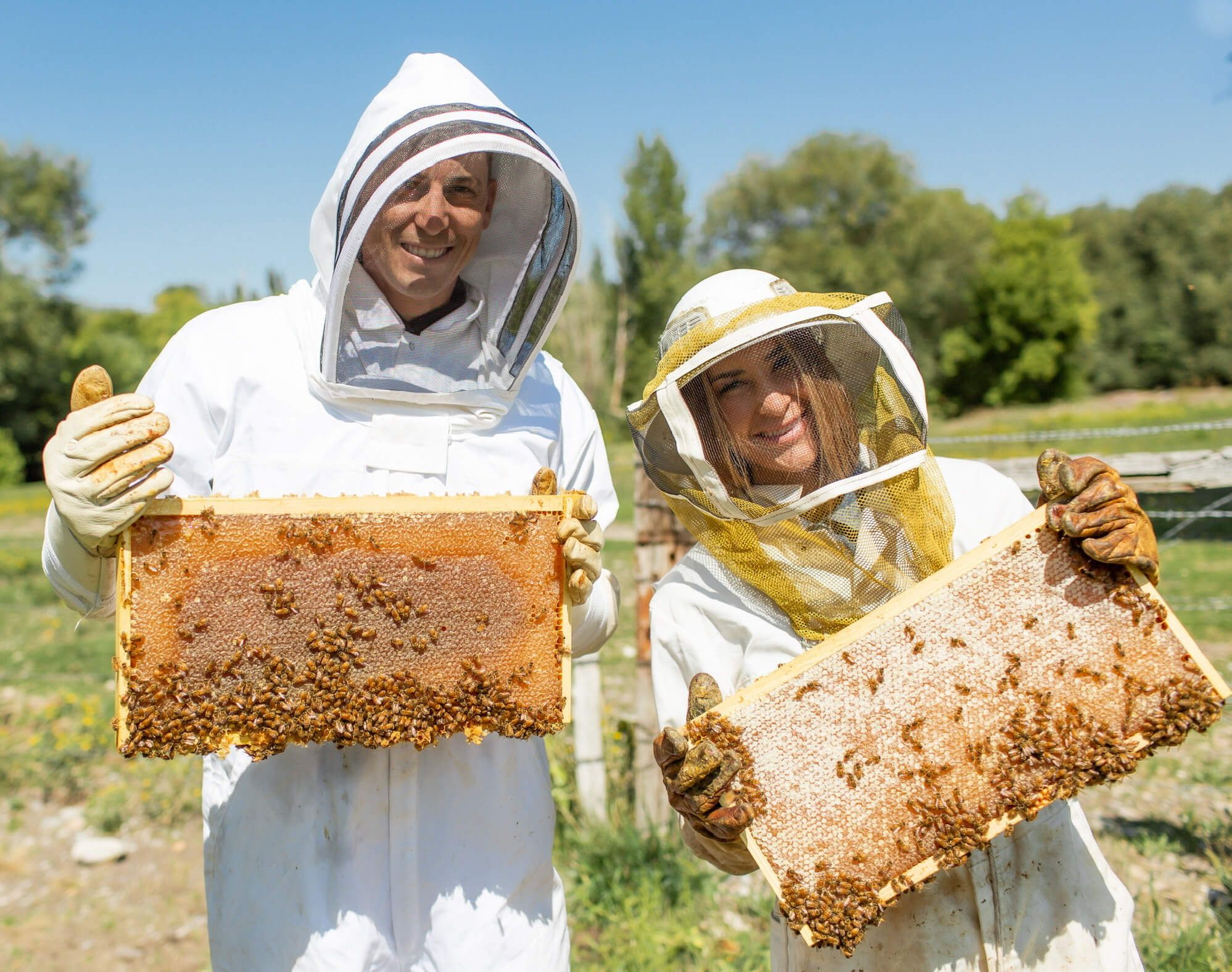 While the Carrolls take time to grow their cattle herd, they are quick to embrace the lifestyle and values this new lifestyle provides. 
"I knew it was work, but never knew the amount of work it takes, as well as how much I liked it," Jaycee said. "I like the independence it gives me. My kids also love it…until it turns into work!" 
Working at his craft is something Jaycee is no stranger to. Both he and Baylee remain involved in athletics locally, while they craft a new legacy in agriculture. To learn more about River Meadow Ranch or to purchase its Wagyu beef, visit www.rivermeadowranchwagyu.com.
Want more news on this topic? Farm Bureau members may subscribe for a free email news service, featuring the farm and rural topics that interest them most!