I'm Not a Farmer, But... Local comedian, podcaster, and actress shares love of nachos and ability of food to bring families together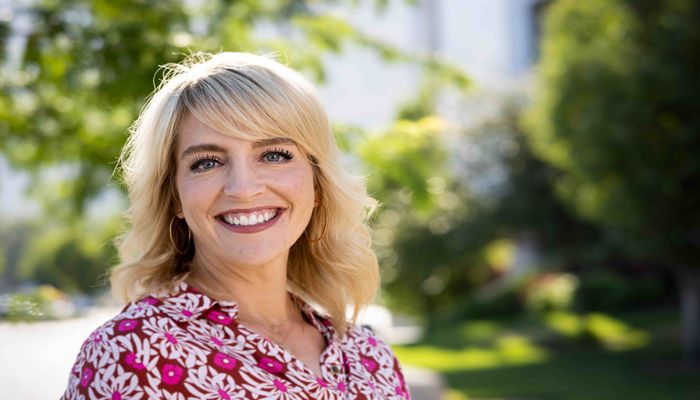 Utah Farm & Fork caught up with Lisa Valentine Clark to talk about her love of food, the ability it has to bring families together, and how she never imagined herself to be such a public person. In addition to media interviews and various films and t.v. projects, you can regularly hear Lisa on her podcast, 'The Lisa Show', hosted on BYU Radio.
Where were you born?
Laurinburg, North Carolina, but I moved when I was two to Lincoln, Nebraska.
Tell us about your family.
My late husband, Christopher Clark, and I have five children: Miles, Owen, Phoebe, Hugh, and Margaret. Miles is studying English at UVU, Owen is working on a BFA in Illustration/Design/in Entertainment, Phoebe is a missionary for The Church of Jesus Christ of Latter-day Saints in El Salvador, Hugh and Margaret are in high school.
Do you have siblings? Where do you fit in the birth order?
I am one of five Valentine children. My brother, Christopher, is a physician and medical director; then it's me; my sister, Gina, works for the Association of Charter Schools in Utah; my brother James is the lead guitarist for the musical group Maroon 5; and my sister Amanda is a fashion designer and stylist.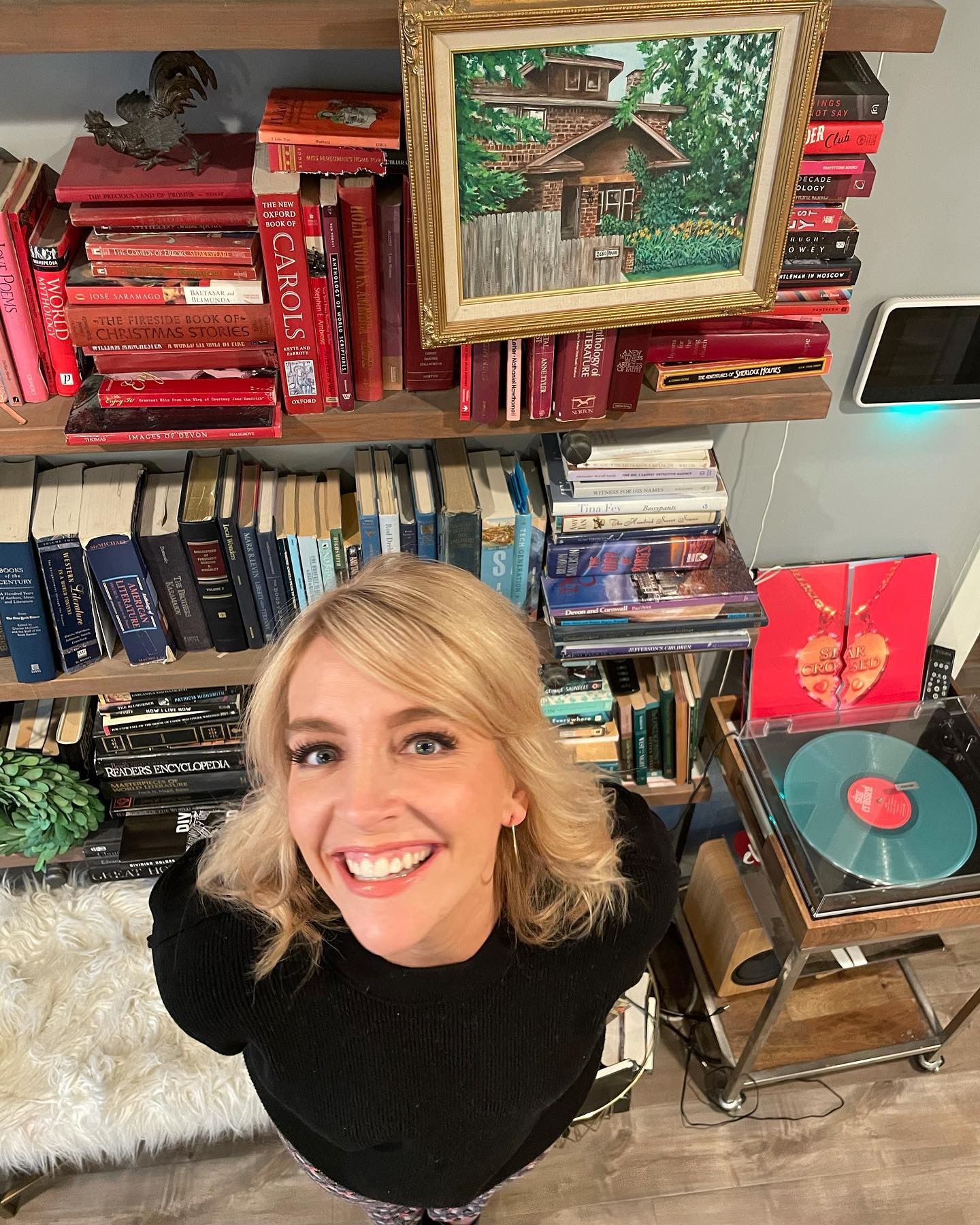 Tell me about your childhood.
I had a great childhood in Lincoln, Nebraska with a great middle-class family. It was pretty idyllic when I think back on it. My parents were funny, interesting, and smart and welcomed all our friends into our home. We had family dinners, went for bike rides and long walks together, took fun road trips, and were very involved in the community and our church and neighborhoods. Great memories. We're all still close even though we're scattered in different states. 
Growing up in Nebraska, did you have any family that lived or worked on a farm? Did you have a family garden?
My mother had a garden. She grew tomatoes, flowers, and sprouts, among other things. So many sprouts! We had a neighbor friend whose grandparents lived on a farm. We were able to visit and shuck corn. If you're from Nebraska, you know how to shuck corn! I remember long drives in Nebraska past large farms and fields. They surrounded our town. They were – and still are – so beautiful!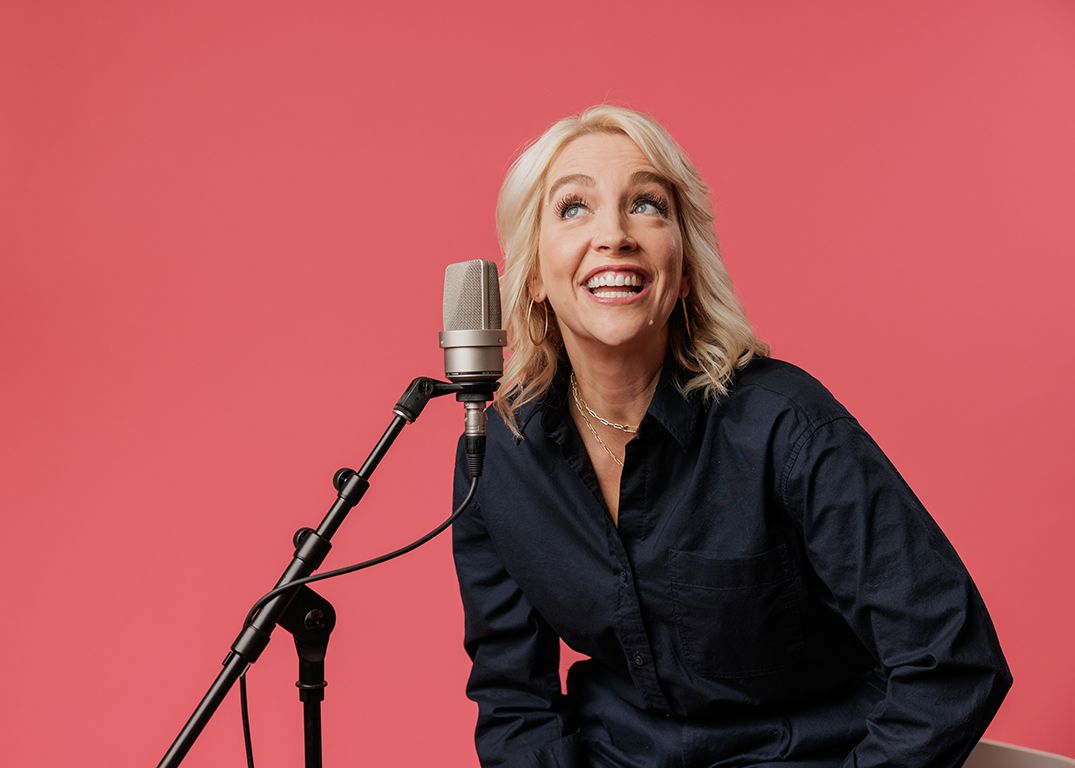 Many of us have seen you on commercials, on the big screen, or listened to you on podcasts or other means. Your family also has experience in the public eye, with a brother in a popular music band (Maroon 5) and your sister on television (Project Runway). Is being out in front of the public something that you wanted to do when you were growing up? Or what other interests did you have?
My goal wasn't ever to be in front of the public, but I do love performing. I wanted to sing and act as a kid, my brother wanted to play guitar, and my little sister wanted to design clothing. The fact that we all do these things really publicly is funny to me because we all deal with it on different levels. I think I can speak for all of us when I say we all wanted to do "the thing" that we found most creatively interesting, and we all feel lucky that we have found an audience that allows us to follow what we love so that we can make a living. It's been very fun and surprising.
 Please describe a typical day for me.
I start my day early and exercise and get my house picked up, get ready and head into BYU Broadcasting. Depending on the day, I will plan, meet, write, record, schedule, edit, and create different aspects of my podcast with my excellent producers and guests. Then I go home and I'm a mom to my two youngest who still live at home, and we do our thing, have dinner, try and have some fun, give my dog Gus some attention or a walk, or run to school things (play practice, piano, church youth group, grocery shopping), then it's homework and time for me to watch a show or two. Pretty typical.
Humor and comedy have played a role in your life. Do you have any funny stories involving food that you'd like to share?
As a mom of five particular eaters, I was always looking for ways to get them to eat more vegetables and fruits. I thought I was so clever when I picked up the Deceptively Delicious cookbook by Jessica Seinfeld, which tells you how to, basically, puree fruits and veggies into baby food-like states and sneak them into your favorite kid-friendly foods like mac and cheese and pancakes. Well, I tried her "pink pancakes" one night. It has a pancake base that you add beets and cottage cheese to. My kids were particularly reluctant and my husband, Chris, was giving them the "you should appreciate your mother and the time she took to cook for you, while some children don't have someone to cook for them, you ungrateful brats" speech, when I served them the pancakes which were, indeed pink. I was feeling pretty proud of myself, that I had figured out a way to get not only more veggies, but BEETS of all things, into their food PLUS PROTEIN with the cottage cheese. I thought, "I've finally beaten them at their own game. They'll never even know. Win-win!" As I sat there with a smug look on my face, they bit into the pancakes and immediately spit them out. Words like "disgusting!" "nope!" and "worst" hung in the air. My husband and I doubled down, figuring it can't be that bad, sure that they were overreacting. Well, I thought that until Chris took a bite and the look on his face said it all. The kids noticed and gave an indignant, unified cry of "SEE!?!?" I doubled down, even more, told everyone that they're just not used to new things, and it's fine, took a bite, and immediately spit it out. Expecting a pink pancake taste in my mouth, I got the hot, steamy beet flavor. That's it. Well, I thought, at least I tried. I announced that we were all going to Wendy's and everyone cheered.
I imagine you've traveled to other cities for work or other commitments, are there things you like to eat that reminded you of home? Or what food do you miss the most from home?
I miss the local fast food because I don't have it in Utah, and it reminds me of some really great memories. There's a chain restaurant only in the limited Midwest called Runza that I crave frequently (and have been known to order, frozen, to my home from time to time), Valentino's pizza and lasagna, and Amigos with their chips and cheese and crisp meat burritos with ranch. 
Do you have a favorite food?
I have a lot of favorites, but I think the perfect favorite food is the nacho. So many options are available when you make nachos. I never get tired of them.
How would you classify yourself from an eating standpoint? Are you an omnivore (someone who eats any and everything), an herbivore (someone who just eats plants), someone on a paleo diet (just meats and dairy products), or something else?
I am an omnivore. I eat almost everything, although I don't like everything. I'm not very adventurous of an eater. I don't like a lot of spice, and I don't love weird, unusual dishes. 
Is there a restaurant in Utah you like to go to?
I love to go to Pizzeria 712 in Orem or Communal in Provo. I love good food and trying new places as well.
What's the best meal you've ever had? And why?
I've had a lot of good meals. I'm fortunate that I've been able to travel and find good food. But a standout meal I had was dinner at Sego in Kanab, Utah. Chef Shon Foster just brought out our group several original dishes, one by one, over the course of a couple of hours. A taste of everything on the menu, and I'll never forget it. It was all fresh, local, original, and memorable. Even the tofu, which I usually don't like, was amazing. Innovative and flavorful. He's an artist. 
What was the favorite meal/food you ate growing up? Or what food memories do you have from your childhood?
My mom cooked for us growing up and my friends benefited from it. My friend Wendy always wanted these toasted cheese sandwiches when she came over, and my friend Amy was always excited when my mom had leftover tuna pasta salad (that we would eat with muffins regularly). Again, from the Midwest, we had chili with cinnamon rolls which I didn't realize was NOT a staple outside of Nebraska/Kansas, and I crave it when the weather turns cold. On my birthday, I would request Chicken Cordon Bleu with mashed potatoes and chocolate cheesecake.
Have you visited a farm/ranch or farmers market in Utah before?
I love going to farmers markets in Utah. I don't get to them as often as I'd like. I love the farm-to-table experience restaurants like Communal are doing. Eating things in season always seems to pay off.
Do you like to cook or is someone else the main cook? If yes, what is your go-to meal/dish/recipe?
I've always been the main cook at home. I like cooking. I love to make a roast, chicken cordon blue, steaks, homemade pizza in my outdoor pizza oven, sauteed shaved Brussel sprouts, homemade pretzels, cinnamon rolls, buttermilk pancakes and syrup, and chocolate chip cookies with sea salt. Lots of variety.
If you don't want to cook anything fancy or elaborate, what is your basic comfort food you like to eat (no shame!)?
My go-to comfort food is nachos. Chips and cheese if I run out of salsa!
You mentioned to me how food has the power to connect families and communities. Can you tell me why you think it does and how that influences your own family?
Food has the connecting power to bring people together in a powerful way. Have a fussy toddler? Bring them to the dinner table. A surly teenager? Feed them. Estranged family, neighbors, strangers? Add food and conversation comes more easily. It is a connection and an expression of love. Once people have their basic needs met, most importantly, they are fed, they can relax and real connection is possible. If you think about the most important moments or days in your life, food was most likely involved. A meal or a dish can be a creative expression of love or care that is hard to put into words. Food alerts all of our senses and thereby can create powerful memories. A dish can take us back to our childhood, our home, or a person. We are not robots inputting fuel. We are humans nourishing our bodies and creating connections and memories when we prepare and consume food. I think about that now as I take care of my own family. I have three adult children and two teenagers. I lure my adult children home with Sunday dinner (that should have at least two desserts) and I send them home with food. For holidays and special occasions, I love making food a big part of our family culture and memory making.
Do you have a favorite recipe?
I love my chocolate chip cookie recipe and I have a special lime pound cake with raspberry sauce for special occasions. 
What would you have for your last meal on earth?
I would have a petite filet mignon with truffle parmesan French Fries, Caesar salad, Coke Zero, and a chocolate lava cake with vanilla ice cream and hot fudge.