Managing Utah's Water Now and In the Future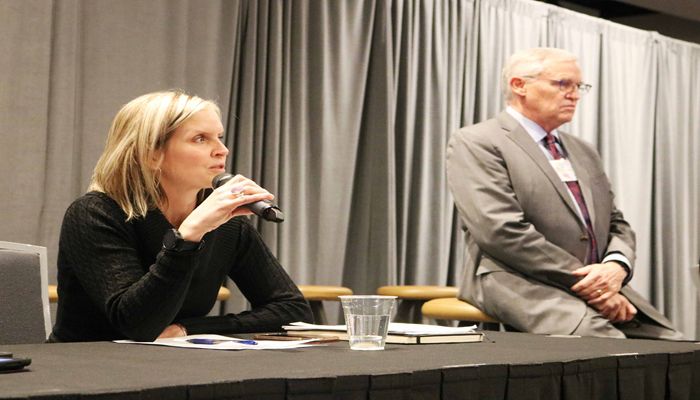 How can agriculture prepare for Utah's water challenges? What is the future for agriculture and water in Utah? These were a few of the questions asked during a panel discussing how to manage Utah's water today and going forward, which was held during the recent Utah Farm Bureau annual convention. 
The panel was moderated by Warren Peterson, a water attorney and consultant to the Utah Farm Bureau on water issues. The panelists included Teresa Wilhelmsen, State Engineer and Director of the Utah Division of Water Rights; Tom Bruton, Assistant General Manager of the Central Utah Water Conservancy District; Candice Hasenyager, Director of the Utah Division of Water Resources; and Representative Joel Ferry, District 1 and a farmer in Box Elder County.
This year Utah faced one of the worst droughts on record, resulting in lower crop yields and the need to sell off livestock due to feed shortages and cost. From the beginning of the discussion, each panelist emphasized the need for farmers to become drought resilient and find ways to optimize the water they are currently using and irrigate more efficiently.
"The drought isn't ending, so we need to be proactive as farmers and ranchers and show that we are being good stewards of a public resource," Ferry said.
Utah also has one of the highest population growth rates in the nation which puts additional strain on water resources. Another question was asked what agriculture can do to assure water availability for food production? Hasenyager encouraged farmers and ranchers to "grow water-smart" and optimize the water they are currently using.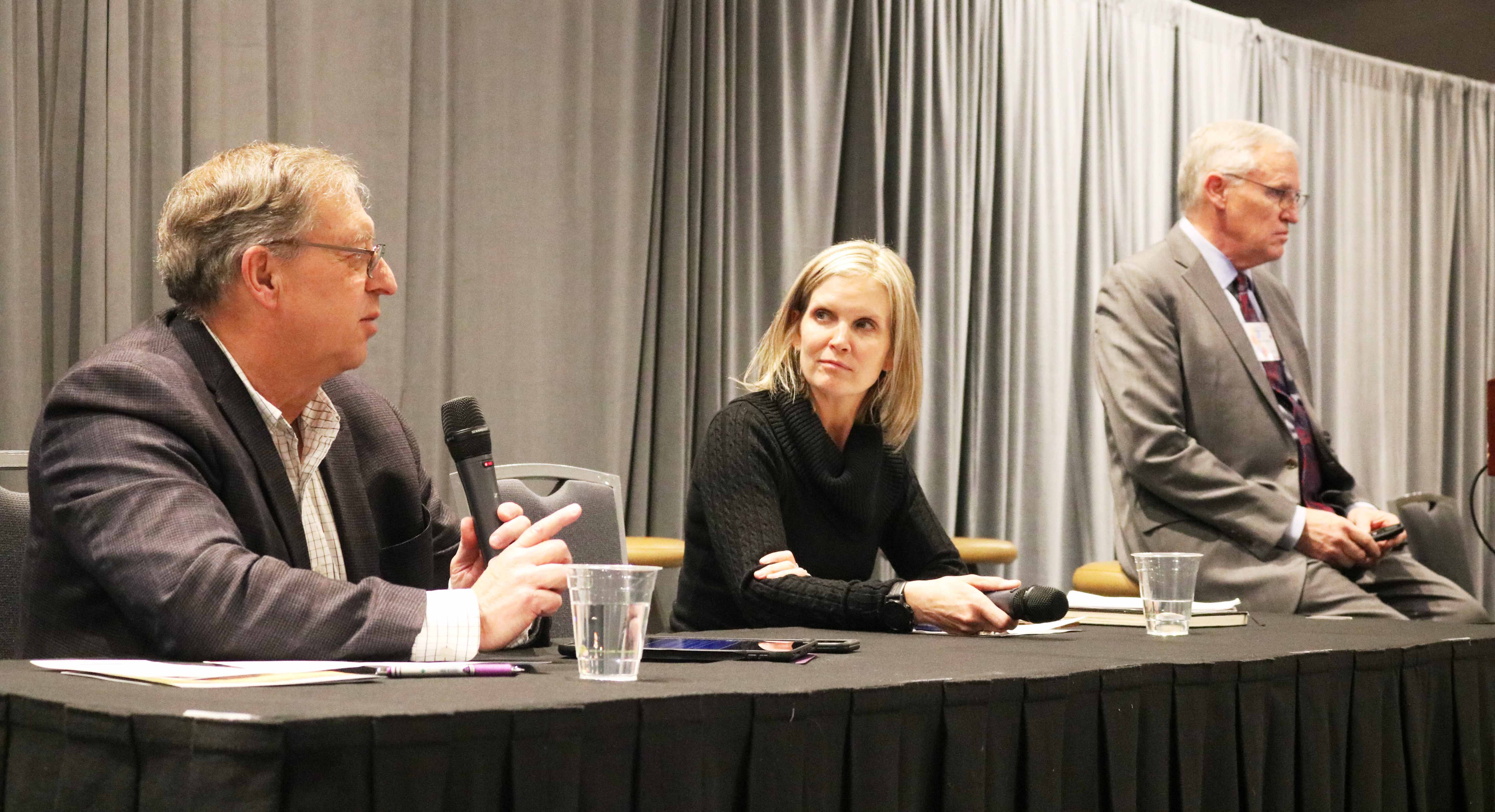 "We can research and study, but we need an actual plan," Hasenyager said. "That plan comes down to the farmers and how they can be more resilient to drought. If we have less water, how can they make ends meet on the farm? There are a lot of funding opportunities available [to help producers become more water efficient] and now is a good time to start." 
When asked who should provide public messaging on agriculture's role in managing water and what that message entails, each panelist agreed that the messaging needs to come from Utah's farmers and ranchers. 
"Messaging has been one of the biggest challenges. Farmers and ranchers are extremely busy running the farm, so taking the time to engage with the community, leaders, media, etc. is really hard," Ferry said. "But farmers have a responsibility to share that message. People want to connect with farmers. They have a desire to connect with their roots and the land."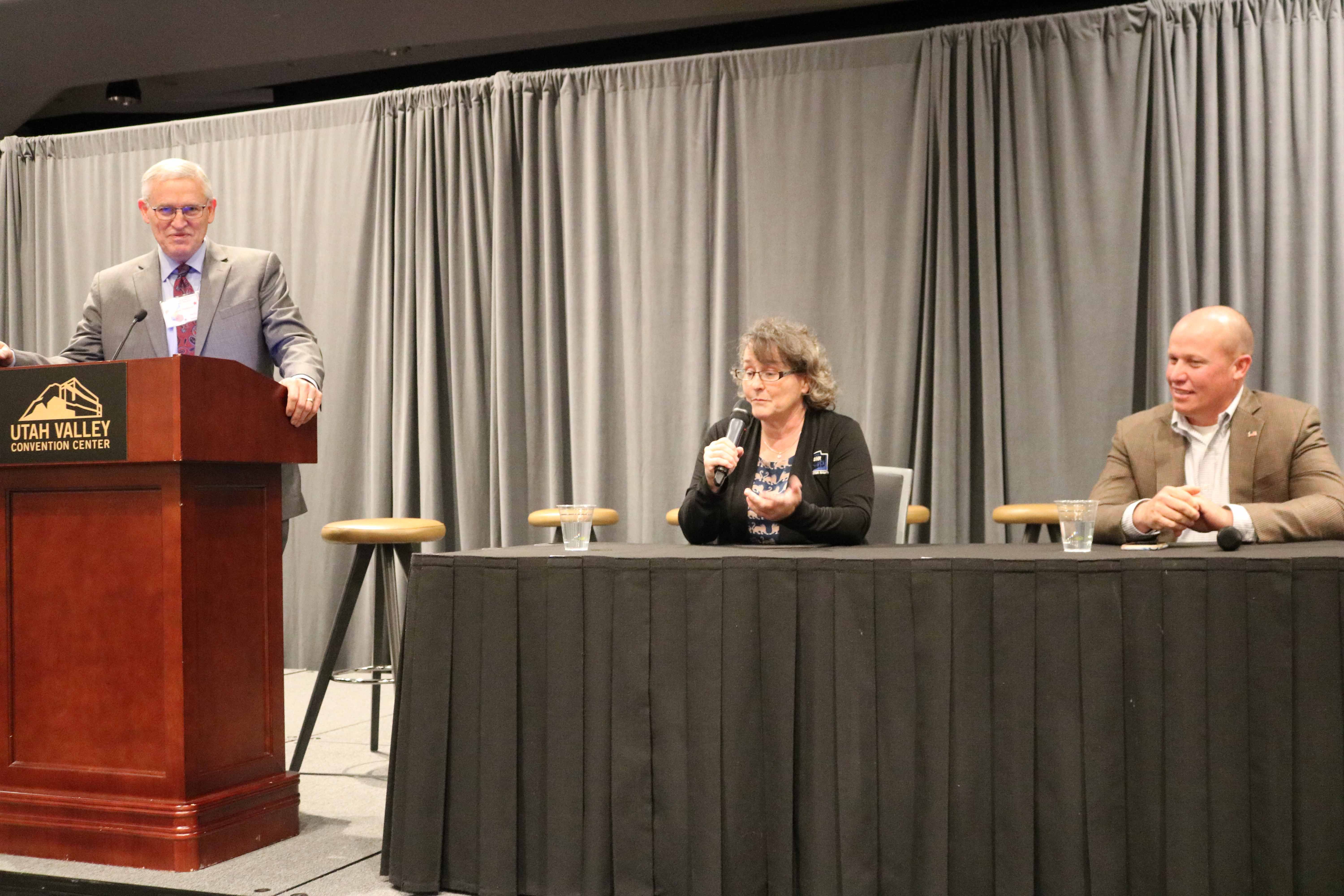 When it comes to the future of water and agriculture in Utah, Wilhelmsen emphasized the importance of planning for the future. 
"Planning 30 years ahead seems so far away, but it really isn't," Wilhelmsen said. "Planning and using the tools that you have with water rights can get you and the next generation water."
Bruton agreed.
"Plan well and plan into the future so that you have projects available and can jump on [funding] opportunities as they become available," Bruton said.
Want more news on this topic? Farm Bureau members may subscribe for a free email news service, featuring the farm and rural topics that interest them most!