Mexican Sweet Corn Soup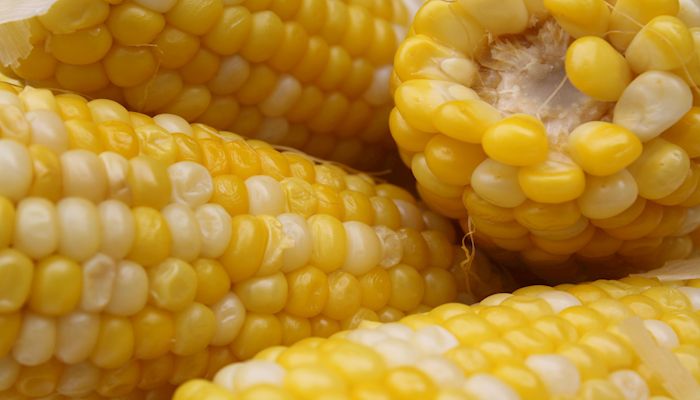 INGREDIENTS
2 tablespoons butter
6 cups corn- set 4 cups aside for step 3
1 onion, diced
1 jalapeno pepper, finely diced
4 cloves garlic, chopped
1/2 teaspoon cumin, toasted and ground
4 cups chicken broth or vegetable broth
1/2 cup sour cream
1 lime, juice and zest
1 tablespoon fish sauce (optional)
2 tablespoon white miso paste (optional)
2 tablespoons cilantro, chopped (optional)
salt, pepper and cayenne to taste
1/4 cup cotija, queso fresco, or feta, crumbled
INSTRUCTIONS
1. Melt the butter in a large sauce pan over medium-high heat, add the corn, toss and let it sit cooking until lightly charred, about 6-10 minutes, mix it up and let it char again, about 6-10 minutes, before setting aside.
2. Add the onions and jalapeno and cook until the onions are tender, about 3-15 minutes, before adding the garlic and cumin and cooking until fragrant, about a minute.
3. Add the broth and uncooked corn, bring to a boil, reduce the heat and simmer for 10 minutes before pureeing, partially or completely, with a stick blender or in a blender or food processor.
4. Add the charred corn, sour cream, lime juice, fish sauce, miso paste and cilantro before seasoning with salt and pepper to taste. Serve with crumbled cheese & toppings of your choice!
From closetcooking.com
| | |
| --- | --- |
| Vendors selling corn at Murray Market | Vendors selling corn at South Jordan |
| Schmidts: #38-#40 | Schmidts: #22-#23 |
| Tagges: #33-#35 | Roberts: #2-#3 |
| Strattons: #43-#45 | Tagges: #29-#30 |
| CK Farms: #49-51 | Petersen: #9 |
| Jensen: #59-#60 | Guerra: #11-#12 |
| Guerra: #64-#65 | Vasquez: #24 |
| Vasquez: #8, #18-#19 | Pyne: #25 |
| West: #21-#22 | |
| Roberts: #55 | |