Millard County Farmers Suffer Large Losses From Wildfire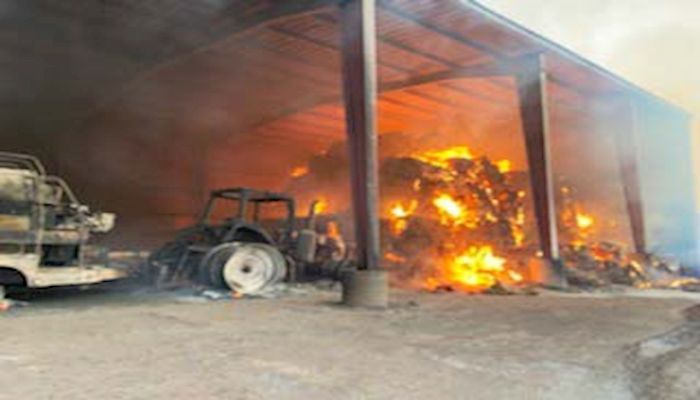 For some, the year 2020 has seemed like a dumpster fire considering major economic and health fallout from the Covid-19 pandemic, racial unrest, and political divisions – and don't forget Utah decided to add a fairly large earthquake into the mix. However, for a number of farmers and ranchers in Millard County, a literal wildfire added devastation to a year full of hardship.
On June 26, the Canal Fire started about five miles north of Oak City, northwest of the Delta in Millard County. It is believed to have been started by a lightning strike, but details are still being worked out. The fire was initially contained to only 450 acres, when strong winds changed everything and pushed the fire out of control.
"The mountains around here have burned a half dozen times or so over the years, but I've never seen the whole thing on fire at once. I lost a lot of grazing ground, corrals, about six or seven haystacks, and miles and miles of fencing," said Spence Butler, a rancher in Oak City and Millard County Farm Bureau member. "We got that 60 mile-per-hour headwind, and our cattle just couldn't keep up. I lost or had to put down 24 cows and 19 calves because of the fire."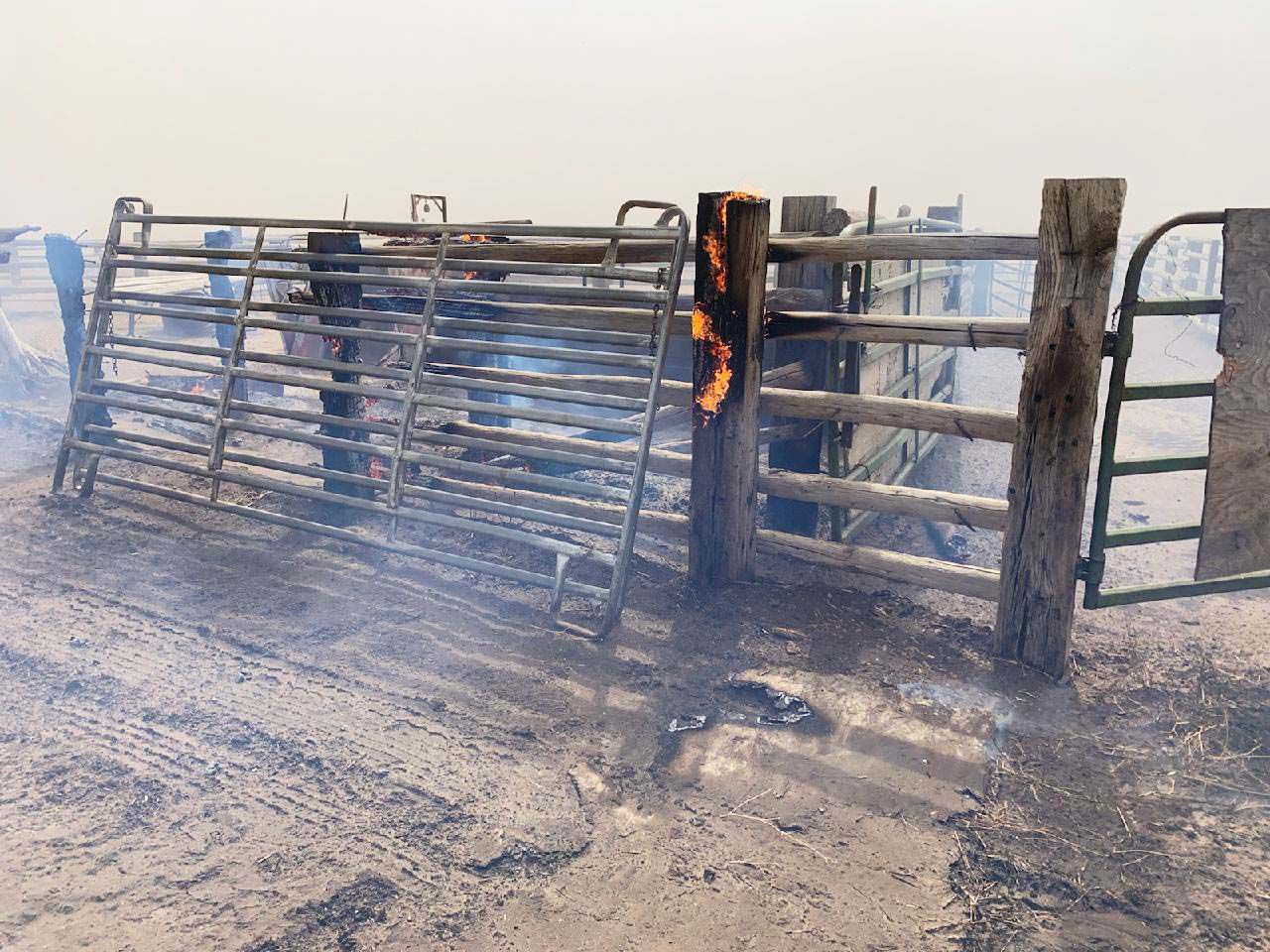 Fire consumed miles of fencing of Spence Butler near Oak City, and resulted in the loss of 43 cattle. Photo courtesy of Spence Butler
Butler raises about 300 Black Angus cattle and luckily found grazing ground he could lease in Ephraim until the fall, where he'll feed them out closer to home.
In total, the fire has consumed more than 78,000 acres, and as of this writing is reported at 95 percent contained. But farmers and ranchers know how fast that can change. What remains to be contained is a small portion on the southern edge of the fire, in rugged terrain on the north side of Fool Creek Peak.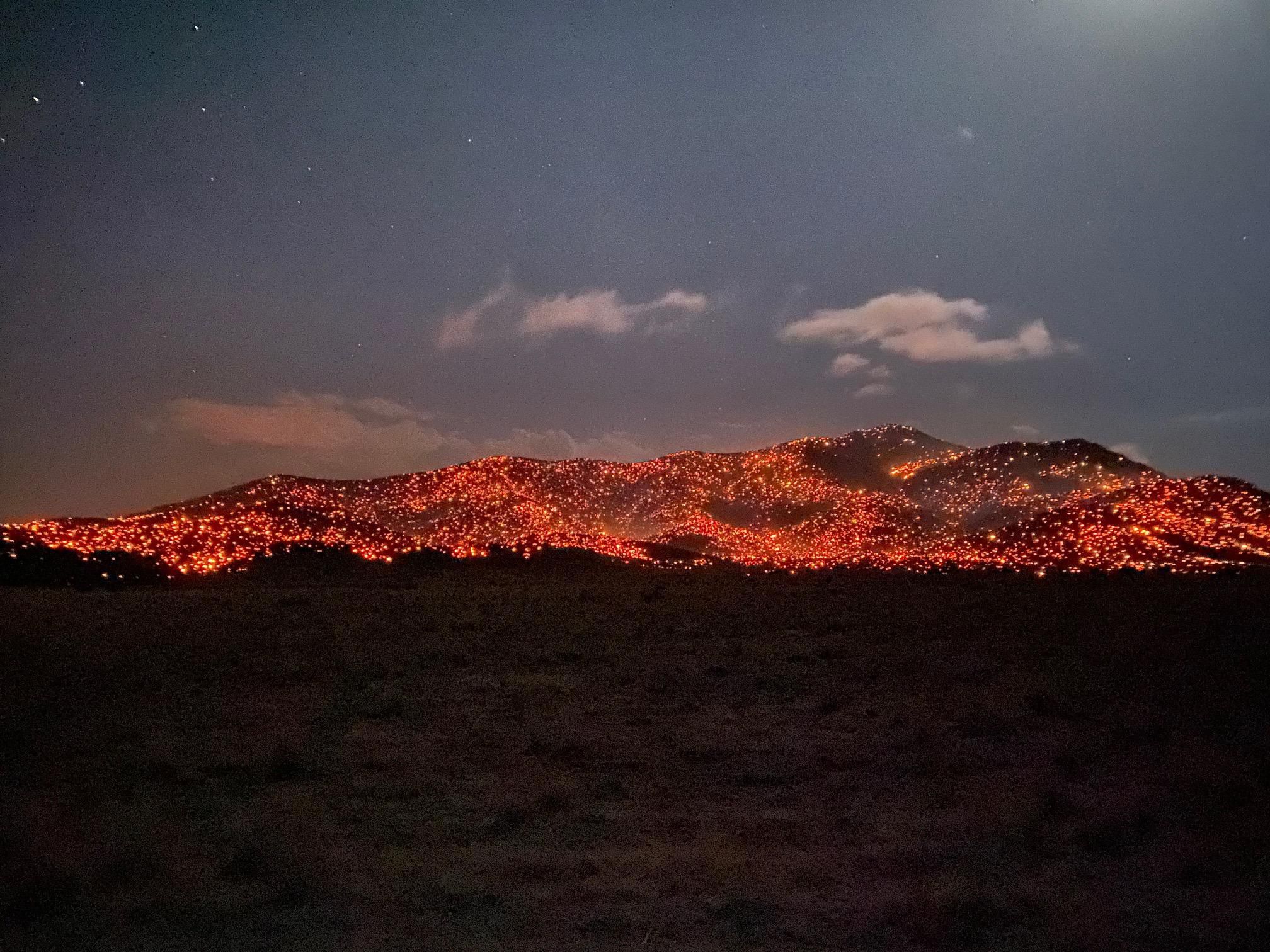 The mountain ablaze outside of Oak City in evening.
Others, like farmer Tyler Nielson, saw even more extensive damage. What struck each of the farmers was the speed at which the fire spread, preventing them from protecting their livelihoods.
"I was working for Ash Grove Cement and heard there was a fire that was six miles away, and within 30 minutes it has spread close to our place," Nielson said. "I got on a side-by-side to try and open the pasture gates for our horses but couldn't even get there because we got cut off because of the fire. It even scorched a green hay field about 100 feet!"
Nielson instead got on a tractor and began disking a 30 ft. fire line to save a neighbor's house, and the fire was outrunning the tractor. Nielson then tried to save a barn and other farm structures that were being threatened by the fire but was unable to do so because of the speed of the fire.
Nielson was able to confirm he lost his John Deere 8260r tractor and baler, about 400 tons of hay, corrals, fencing, his barn, and about 1,000 acres of grazing ground. In total, he estimates his fire losses at more than $800,000.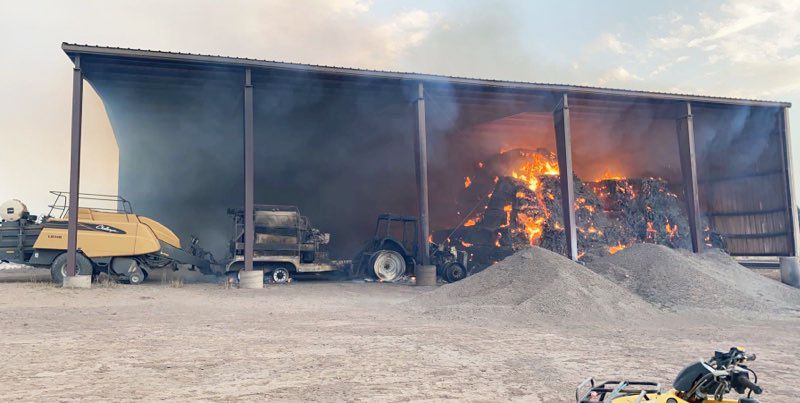 The Canal Fire consumed Tyler Nielson's barn, tractor & baler, hay and forage ground, and more. Photo courtesy of Tyler Nielson.
The fire, which was centered in the Fishlake National Forest, also consumed Forest Service and Bureau of Land Management (BLM) lands, as well as private ground. Butler shared that area farmers and ranchers were to be meeting with personnel from the land management agencies, as well as the Farm Service Agency, to outline some resources that might be available.
This recent fire garnered attention because of the speed, despite the fact that no homes or lives were lost. While media generally focuses on fires threatening larger population centers, Utah has seen an active wildfire year already including losses of grazing ground as well as damage to fruit orchards. Garrick Hall, the regional manager for the Utah Farm Bureau covering central and southwestern Utah and Fire Chief for the Levan Fire Department, indicated from discussions from state fire leaders that the state has already reported 600 fires this year. This compares to only 221 at this point last year, and 409 in 2018, which was record-breaking fire year.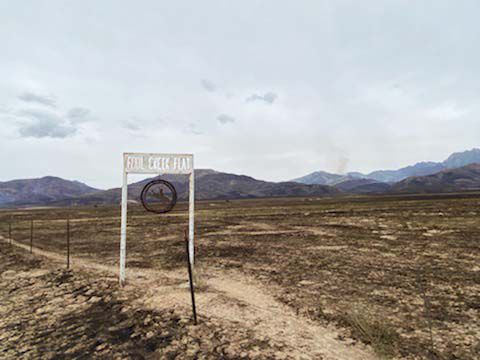 While the Canal Fire appears to be caused by nature, a sad statistic reveals approximately 82 percent of this year's fires have been human-caused. For more information and resources on ways to mitigate catastrophic wildfire risks, visit the Utah Division of Forestry, Fire & State lands.
Want more news on this topic? Farm Bureau members may subscribe for a free email news service, featuring the farm and rural topics that interest them most!