Missing: New Export Opportunities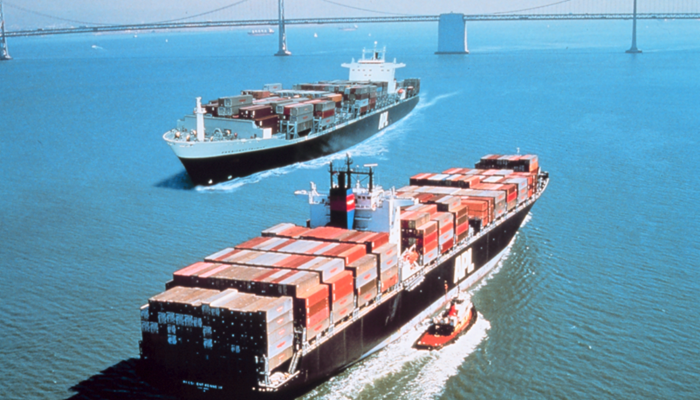 America's farmers and ranchers work hard every day to raise a source of food, fiber, and renewable fuel for families all over the world. We rely on trade agreements and global cooperation to get products from our fields to tables worldwide. And while the last year had some promising developments in international trade, there are more challenges on the horizon.
In 2022, the value of our agricultural exports was up, but the amount of product we exported decreased. Last year was only the second time in the last decade that the U.S. imported more agricultural products than we exported. These statistics are concerning, as they highlight the challenges that our farmers and ranchers face in accessing international markets.
While the pandemic disrupted global trade patterns, the ongoing disputes between the United States and Mexico over genetically modified corn have further complicated the trade landscape. Mexico is an important market for U.S. corn growers with nearly 30% of our corn going to Mexico. Still, at the end of 2020, the country announced it would ban genetically modified or glyphosate-protected corn. Then this February, Mexico updated its decree to state certain U.S. corn, specifically white corn that is produced with biotechnology, will not be imported, but that yellow corn produced with biotechnology can continue to be imported while Mexico looks for alternatives. This kind of flip-flopping makes it clear these moves aren't about science.
The science shows that genetically modified crops are not only safe but also critical in helping achieve sustainability goals. It is important that biotechnology is recognized as safe, no matter the final use. We should be working together to find solutions that benefit both of our countries and that help us deliver safe, sustainable products to customers everywhere.
I'm grateful to Secretary Vilsack and U.S. Trade Representative Ambassador Tai for listening to U.S. farmers and initiating the enforcement mechanisms of the United States-Mexico-Canada Agreement to stop Mexico's ban. By enforcing the agreement, we can ensure that our farmers and ranchers have access to the markets they need to be economically sustainable as well.
While we have made progress in some areas of international trade, there is still much work to be done. The lack of any new trade deals during the Biden administration is concerning. Other countries aren't waiting for us either: they are moving ahead with trade agreements, which give them strategic advantages and access to new markets. If we don't act soon, America's farmers and ranchers will be left behind.
Greater access to international markets could help farmers as inflation and increased supply costs have left many operating on razor-thin margins. The past year has brought unprecedented inflation in agriculture input costs, from fertilizer to seed to fuel. By expanding access to new markets, we can create more opportunities for farmers and ranchers to sell their products, which can help offset these increased costs. We need the administration to get serious about reducing tariff and non-tariff barriers to U.S. agricultural exports. This will require strong leadership and a willingness to engage in meaningful negotiations with our trading partners.
Ultimately, farmers and ranchers across the country must engage and advocate for stronger trading relationships. We need to ensure policymakers understand the importance of international trade and its vital role in supporting rural communities across America. By working together and speaking up, we can help ensure that America's farmers and ranchers continue their mission of providing the world with the food, fiber, and renewable fuel that we all rely on.
Want more news on this topic? Farm Bureau members may subscribe for a free email news service, featuring the farm and rural topics that interest them most!