NRCS in Utah Accepting Applications for Conservation Funding Opportunities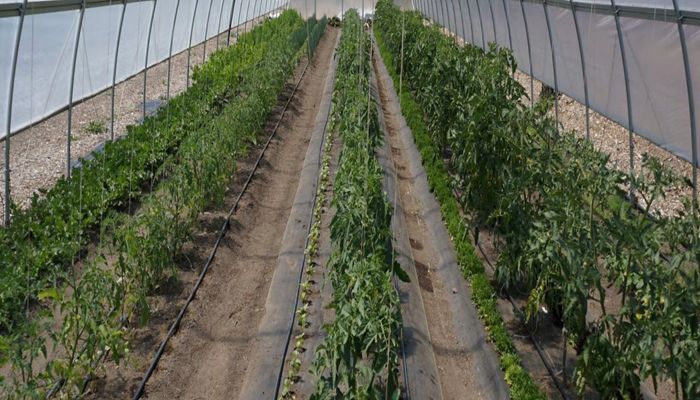 SALT LAKE CITY, February 27, 2023 – The Natural Resources Conservation Service (NRCS) in Utah announced funding opportunities for the Environmental Quality Incentives Program (EQIP) and Conservation Stewardship Program (CSP) focusing on climate smart agricultural activities. Agricultural producers who are interested in participating in this financial assistance opportunity are encouraged to contact their local NRCS office as soon as possible to discuss developing a conservation plan to address their natural resource concerns. Although NRCS accepts Farm Bill program applications throughout the year, to be eligible for this round of funding, EQIP and CSP applications must be submitted by March 31, 2023.
Farmers, ranchers, and forest landowners interested in applying for assistance should contact their local Utah field office located in the USDA Service Center. Producers must have farm records current with the Farm Service Agency (FSA) and submit a complete program application to NRCS to be considered for financial assistance through EQIP and CSP. 
EQIP and CSP are voluntary Farm Bill programs which provide financial assistance for conservation systems such as cover crops, nutrient management, and grazing management.
This application period will use the ACT NOW application process to administer EQIP funding.
"We are excited to implement ACT NOW," said Emily Fife, NRCS State Conservationist for Utah. "This is a streamlining effort that allows farmers and ranchers the opportunity to apply for applicable EQIP funding. Applicants have the potential to know if their project will be funded in a shorter time frame."
NRCS Utah will be utilizing ACT NOW to process conservation applications in three ranking pools to deliver a conservation product faster. ACT NOW allows NRCS Utah to immediately approve and obligate a ranked application in a designated ranking pool when an eligible application meets or exceeds a State-determined minimum ranking score. This means no longer having to wait for all applications to be reviewed and pre-approved in a ranking pool.
Applications selected through ACT NOW will be batched and processed in the order received. Selections will be made on a continuous basis beginning February 27, 2023. Applications eligible for the identified ACT NOW ranking pools will be accepted on a continuous sign-up basis through March 31, 2023, at which time the ACT NOW sign-up period will close. These eligible applications will be pre-approved as funds are available.
The Fiscal Year 2023 EQIP ACT NOW will utilize the following ranking pools:
Inflation Reduction Act EQIP Cropland Climate Smart Ag
Inflation Reduction Act EQIP Beginning Farmer Rancher
Inflation Reduction Act EQIP Socially Disadvantaged
Utah is making $1,500,000 of EQIP funding available for producer contracts under the ACT NOW process.
The ranking threshold for ACT NOW approval will be a high priority level and a ranking score of 65. 
Due to the compressed timeline with ACT NOW, planning and assessment requirements for ranking pool applicability must be completed early in the process. Agricultural producers must ensure that your natural resource concerns, tracts and fields, acres, and cost estimates are accurate. NRCS Utah must complete all job sheets and practice implementation requirements, cultural resource evaluations, Threatened & Endangered review, and preliminary engineering designs. Environmental and cultural resource reviews may need to be completed prior to ranking. If cultural resources or preliminary engineering designs cannot be completed within the EQIP ACT NOW timeframe, then the applicant may be not eligible for this round of ACT NOW funding. NRCS Utah urges agricultural producers to meet with their local NRCS office.
Want more news on this topic? Farm Bureau members may subscribe for a free email news service, featuring the farm and rural topics that interest them most!