No Clowning Around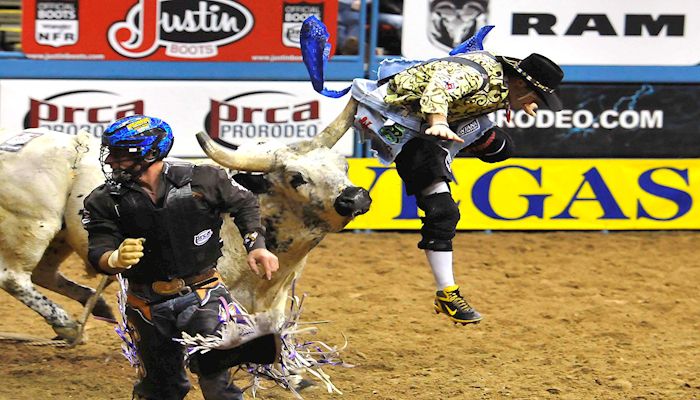 During the dog days of summer, a favorite pastime for many Utahns is attending one of the several rodeos that dot the landscape. Whether it is one of the big name shows in Salt Lake City, Ogden or Spanish Fork, or smaller rodeos in little towns, the entertainment is second-to-none because of the work of amazing athletes – both the cowboys and the animals. But there's another athlete in the arena that at times doesn't get taken seriously – and that's the point.
Rodeo clowns play an integral role in the entertainment of the fans, and more importantly, to the safety of the cowboys participating in this high adrenaline sport. But it's not all jokes and laughs, as those who participate will tell you it's as much an athletic contest as anything.
"People will come up to me and ask 'Are you crazy?'" said Mike Whiting, a mostly retired rodeo clown from Hurricane, Utah. "But I don't get nervous [in the arena]. It builds up your confidence being in there."
Nervous or not, the role of clown is to first ensure the safety of the cowboys participating in the rodeo, but to also to look after the health of the animals.
"Animal welfare is always on our mind," said Randee Munns, a rodeo clown from Garland, Utah that has been in the business for more than 40 years. "But we're also there to help make sure there's a great competition among the cowboys."
More than just comic relief, the responsibilities of the rodeo clown can be broken into two different tasks; first, protect the cowboy and to get the bull spinning so that it gives the cowboy a chance at a good score. In modern day rodeos, this is the primary job of what is known as the 'bullfighter'. A far cry the Spanish bullfighter, the rodeo version uses agility and bright clothing to get bulls spinning. If needed, the bullfighter will put their body between the rider and the bull to make sure the two don't get tangled up.
The efforts of the clowns are not forgotten among the competitors – and their parents.
"I sure appreciate the amazing work they do to protect [those cowboys] like my son Bronsen when he rides bulls," said Kathie Iverson, a farmer from Hurricane and also a mom of several boys who rodeo. "I remember one time last year when my son was at the Junior High finals, after getting off the bull, he started walking toward the exit. The bull had turned around and was coming at him with Bronsen's back turned. But that clown didn't take his eyes off the bull for one second, and was able to keep him away from my son until he got out of harms way. I have lots of respect for them."
The second task for the clowns is to entertain the crowd. Bring on the make-up, the over-the-top cowboy culture shtick, the monkeys riding on dogs, and back-and-forth banter with the announcer. While most rodeos of decent size will have two or more people to take up these jobs, clowns of yesteryear had to do it all on their own – at times, in a moments notice.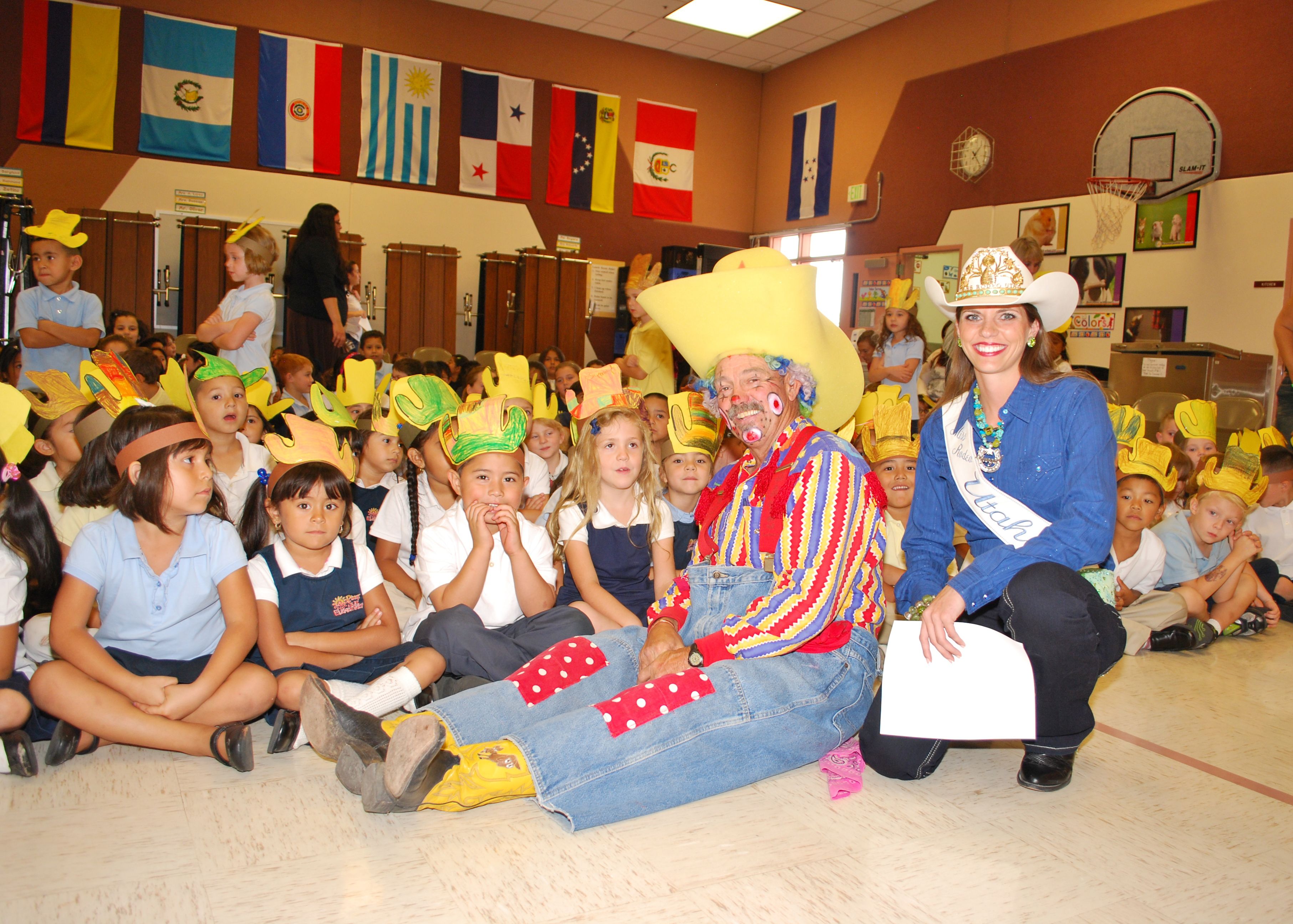 "I had been involved in rodeos since I was a kid growing up on a dairy farm, and was a High School Rodeo State Champion about 50 years ago," Munns said. "I was still participating in college, and I went to a rodeo in 1969 and the clown didn't show up. They asked if I'd get in the ring. I did and have been involved ever since."
But don't let the silly jokes, slapstick humor and face paint fool you, those that play the role of rodeo clown have to be on their toes and ready to move. To be effective – and not get your bell rung – clowns have to work on their cardio, build muscle, and have the agility and shiftiness of a football player.
"You've got to be quick and have instincts, because you don't have time to think about what you're going to do when that bull comes at you," Munns said. "I've had my fair share of 'horn rash' and a few stitches, but nothing too bad. You just have to be ready, because it's not a matter of 'if', but 'when' you get knocked around. The real damage isn't from the horns, but from being stepped on. Just picture over a thousand pounds stomping on you."
Whiting echoes those comments, adding some mortality to a character that may seem fearless in the arena.
"The first few times I did this, I kept asking if I really had to get there!" Whiting said. "I've seen some pretty nasty accidents. One time, I took a shot and didn't know where the bull was. I've also seen some cowboys drug around the arena too."
The clowning part of the job is something that Munns and Whiting both enjoy, because it brings lighthearted entertainment for the audience. Munns will bring out a homemade go-kart, his trained dogs, and more to keep people smiling.
The work of keeping people smiling has become a mantra of sorts for Munns that influences other areas of his life. Munns, who teaches welding at the Bridgerland Applied Technology College in Brigham City, regularly makes appearances at schools and other public gatherings to talk to kids about achieving goals, overcoming challenges and the sport of rodeo.
If you're looking to get into the arena for some laughs, or just want to make sure your own cowboy is kept safe, these performers are sure to command your respect the next time you think they're just clowning around. And that's no joke!
Want more news on this topic? Farm Bureau members may subscribe for a free email news service, featuring the farm and rural topics that interest them most!