Reform in Washington, D.C.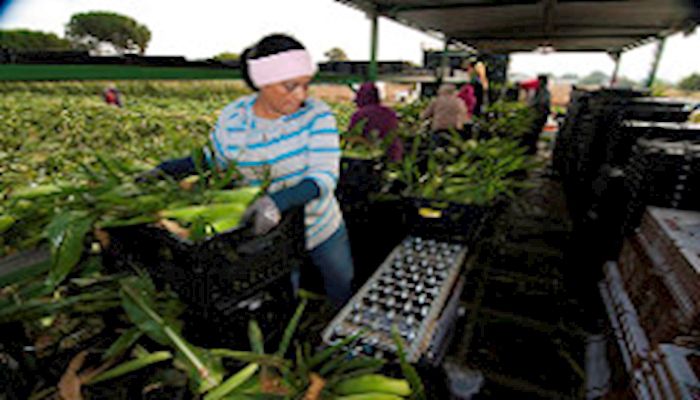 Reform is a word that echoes from the halls of Congress, from the Cannon building, through the old Capitol and into the Senate offices. I hear it, I speak it. Often.
Since I took office in 2015, I've been working hard to reform many policies that affect Americans. It should be that way. Government should be an ever-changing, evolving entity, but reform isn't easy. I am committed and dedicated to that challenge.
In January, there was a huge reform success: Final passage of the Tax Cuts and Jobs Act into law. I was proud to vote in favor of this historic legislation, which is already improving the lives of Utahns in my district, across the state and the nation. The unified tax plan addressed three of my priorities: More jobs, fairer taxes and bigger paychecks. We were able to do this while keeping important deductions for state and local income and property taxes, expanding the child tax credit, and maintaining home mortgage and student loan interest deductions. This bill will also grow both the Utah and U.S. economies to make our businesses more competitive. Utahns are already seeing higher wages, lower taxes, a simpler system and a stronger economy under this plan.
The process we went through to get this bill passed was extensive. I am convinced every member of Congress had a part in the final product. When I was approached by various industries, it became very clear that in the proposed legislation there was an unfair tax burden placed on specific groups. If we couldn't find a solution, thousands of jobs would be affected. I worked tirelessly to push Utah priorities in to the other tweaks and solutions suggested by hundreds of my colleagues. I'm proud that I was able to work with Speaker Ryan to push for a final product that works for both Utah and my district.
What's next on the agenda? Immigration reform.
I received an invitation to be a key part of the group addressing this issue. I have also joined a bipartisan group of lawmakers on legislation addressing ongoing issues relating to both Deferred Action for Childhood Arrivals (DACA) and border security. The bill, sponsored by Congressman Will Hurd (R-TX) and Pete Aguilar (D-CA), is known as the Uniting and Securing America (USA) Act.
The USA Act represents a strong bipartisan compromise that would provide a lasting fix for DACA recipients as well as enhanced border security. Congress has kicked the can to the end of the road, and the American people want action. While deliberately narrow in its scope, the USA Act aims to address most of the President's priorities. Specifically, the bill would improve situational awareness and control at the border, reduce immigration backlogs, address the root causes of unlawful immigration, and provide a permanent solution for DACA recipients. This is the right way forward, and I hope to see it used as the starting point as a final product begins to take form.
But these aren't the only issues relating to our immigration system that need to be addressed. Our various employment visas routinely fail to meet demand and suffer from unnecessary delays or overly burdensome regulatory requirements. The impact of these is tangible. For example, problems with H-2A visas directly and negatively impact agricultural production goals. Therefore, we must implement reforms to ensure these visas are more responsive to market needs and labor realities. I have personally supported several efforts to update visa requirements and will continue to push for changes that benefit Utah's agricultural economy.
Americans are innovative. Americans work hard and find solutions. Whether you represent an industry or your family, you deserve and should demand representation that is innovative and hard working. We can no longer be managers or the status quo. The time to fix the problems stemming from generations of bad policy is now. I am proud to be part of these historic reforms. I am proud to represent my district and find solutions that are bipartisan in nature. Together, we can create and innovate to form the America we and our children deserve.
Want more news on this topic? Farm Bureau members may subscribe for a free email news service, featuring the farm and rural topics that interest them most!