Sevier County Farm Bureau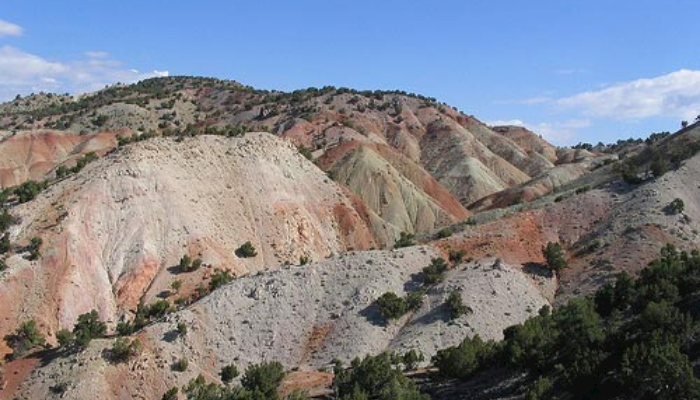 COUNTY FARM BUREAU LEADERSHIP
County President: Dustin Christensen (435-896-7445)
SEVIER COUNTY FACTS
Area: 1,976 square miles
Population:  21,118
County seat: Richfield
Where it got its name: after the Sevier River, from the Spanish Rio Severo
Main cities and towns: Richfield, Salina, Monroe 
Economy: livestock, manufacturing, trade
Interesting places: Fremont State Park in Clear Creek Canyon, Fish Lake, Big Rock Candy Mountain
County Website:  Sevier County
Sevier County lies in the High Plateau country of central Utah. Most of the towns lie near the Sevier River in an arid valley, which has been made fertile through irrigation. 
Mountain ranges border the valley: the Pahvant Range and Tushars on the west and Wasatch and Fish Lake plateaus on the east. National forests cover almost half of the land. The beautiful Fish Lake, high in the Fishlake Plateau, is the source of the Fremont River.
The Sevier River flows through the county, and has been a source both of life-giving water and of destructive floods.
Much of the rocky landscape comes from volcanic action. And the earth is still moving: four major faults in the county have slipped and caused lots of earthquakes.
Today, sheep and cattle remain important to the local economy, as do dairy products, field crops and, in recent years, turkey raising.
Trade and manufacturing--including food processing, clothing, and building products--contribute to the county as well. Sevier is the state's leading producer of gypsum—and a factory in Sigurd uses this mineral to produce plaster and plasterboard for buildings.
The county also has coal mines and natural gas reserves in the northeast. Its major geothermal resources could be tapped for energy production and the Redmond Salt Mine.
The growing season in Sevier County averages four months.
AGRICULTURAL STATISTICS
Sevier County Agricultural Statistics (2017)
________________________
References:  ilovehistory.utah.gov, nass.usda.gov, and sevierutah.net