Thankful, Grateful, Blessed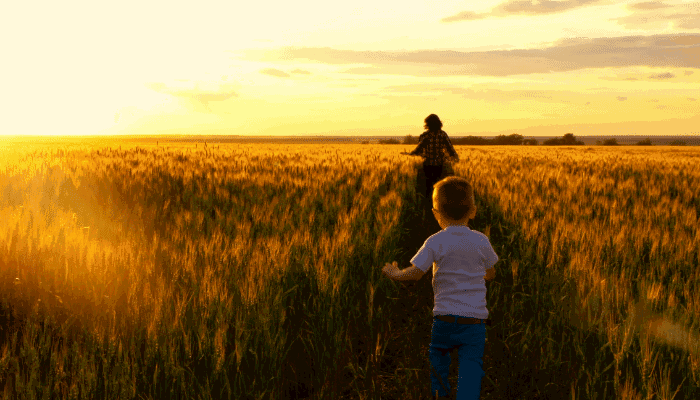 I was just on the road heading to another Farm Bureau meeting when one of my granddaughters called to say hello. She peppered me with questions about where I was and why I was going there. I tried to describe the beauty right in front me--the beautiful countryside, with farms nestled between hills and mountains. After I hung up, I smiled and thought, "I've got a lot to be thankful for."
Like all of you, I'm most thankful for my family. I love to watch the grandkids play with each other the way my children did when they were young. Watching them grow and learn puts a smile on my face. The support and love I feel from all of my family members gives me strength. It fills my heart with joy and pride when we are all gathered together, as we will be this Thanksgiving.
Our family will share stories, tell jokes, and share our hopes for the coming year while we enjoy our holiday meal together. Like many families, however, we also expect to be paying more this year for that Thanksgiving dinner. Farm Bureau's annual Thanksgiving price survey shows that the average cost for the meal is up 20% from last year. For many, it's a price increase they simply cannot afford, especially when added up with the increased cost of nearly everything in our lives these days. And the increased prices consumers are paying at the grocery store rarely make it back to the farm either. I know that from personal experience and what I hear from farmers across the country.
While these times are tough, I firmly believe there are plenty of reasons to give thanks. I am thankful that I get to farm. It's not a job, it's a way of life – and one that I love. It's not always easy, but it is rewarding. There is nothing quite like seeing a momma cow give birth. Or watching freshly planted seeds sprout. I am proud to be a caretaker of the land my father and grandfather farmed, and to be a partner with all of you in helping American agriculture thrive.
Every day, I am thankful for our Farm Bureau family, for how we come alongside one another and sharpen each other to help make our farms and communities stronger. The variety and innovation on display on America's farms and ranches is something to behold. And I count it an honor to get a rare front row seat to the exciting work you all are doing as I have visited farmers and ranchers in every state and Puerto Rico, to hear your stories and break bread with you all. Meeting with you helps me serve you better in Washington. And I'm excited for the Farm Bureau family to twitter.com/@ZippyDuvall in just under two months. I can think of no better way to cap off the holiday season than celebrating our love for farming, reconnecting with dear friends, and advancing our knowledge and engagement skills.
Until we gather again, may the Lord bless and keep you and your family. And from the Duvall family to yours, have a safe and blessed Thanksgiving!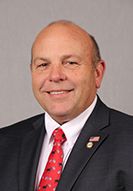 Zippy Duvall
President
Vincent "Zippy" Duvall, a poultry, cattle and hay producer from Greene County, Georgia, is the 12th president of the American Farm Bureau Federation.
Want more news on this topic? Farm Bureau members may subscribe for a free email news service, featuring the farm and rural topics that interest them most!