The biggest asset is you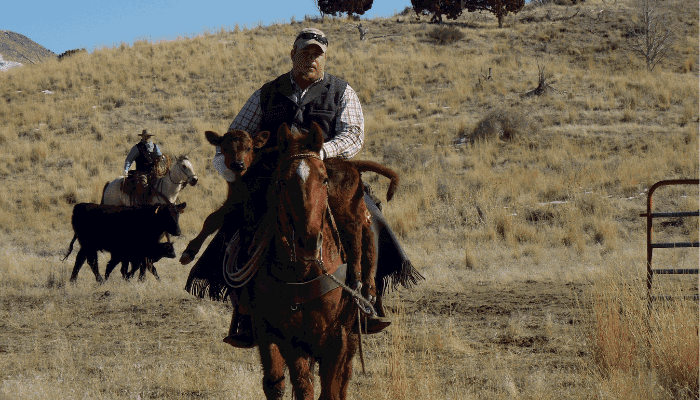 You look up at the sky and see a cloud of smoke billowing from the mountainside. The smell of fire fills the air and your first thought goes not to your home, but to your livelihood – the cattle you have on that mountain. Unfortunately for Utah cattlemen this has become an all too familiar scene. One cattleman, Andy Neves, said this about a fire where he lost 25% of his herd. "We've raised these cattle since they were babies," said Neves. "Some of these cattle, the older cows, they helped pay to get my wife and I through college. We know them, some of them have names, and they're a part of the family. Somebody who doesn't understand this lifestyle might think that's a little crazy, but it's sad for us." (Neves, 2018)
Events like fires, market increases, and more cause stress that those who rely on agriculture for a living must carry. Sometimes this stress that can be debilitating and can aggravate mental health issues including suicide. In 2017, 36.1% of people who died by suicide were in an agricultural field. In addition to this, Utah is considered a rural state, with a majority of counties not having access to mental health providers, not having available services in local areas, and fighting a stigma of "mental illness equaling mental weakness".   
All of these issues, and more, add up to Utah needing a network to respond to those who are facing stress and mental health issues. Utah State University Extension is working to fill that need. In 2020, USU Extension participated in a Western Region grant, who along with 13 states and 4 territories, is working to create a network of rural/agricultural community members across the nation.  
This grant provides education to both those who work with farmers and ranchers (Ag lenders, Extension agents, Farm Bureau members, religious leaders, etc.) as well as education for family members, ag workers, rural community members, neighbors, and friends. This education will be provided both in person and online, with most of the work being an individualized self-guided online experience. Lastly, it provides funding to collect stories and share those stories through a podcast.  
As we work to create these programs, input is needed. That is where you come in. As members in a rural community, producers, ag workers, and those who work with ag workers, we need your input to make sure we hit the important issues and make these courses and podcast best suited to you. To help us out, please go to 
https://tinyurl.com/frsanusu
 and fill out a short survey. 
As we work to make a difference in the lives of those working in agricultural fields and living in Utah, we want to make sure that you have access to the resources you need and the skills to navigate a stressful, ever-changing world because no matter what role you play in the ag world, the biggest asset is you.
Want more news on this topic? Farm Bureau members may subscribe for a free email news service, featuring the farm and rural topics that interest them most!