Trade Activity Buzzing for U.S. Agriculture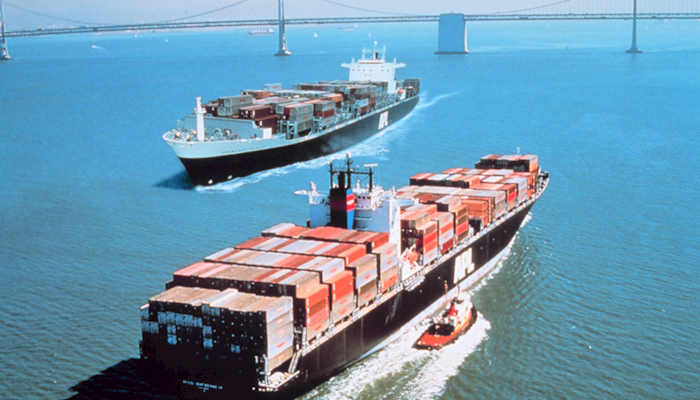 A lot of the talk in agriculture this year surrounds Chinese agriculture purchases under the Phase One Trade Agreement with the U.S. Dave Salmonsen is the senior director of congressional relations with the American Farm Bureau. He says after a slow start to the year, China really began buying larger quantities of U.S. goods in the fall.
"If you add the product that's been shipped and that's contracted for sale, we're at about 27 billion dollars' worth overall to China," Salmonsen said. "China has implemented about 50 of the 57 individual standards commitments they made in the agreement to lower barriers for U.S. exports of beef, and pork, and poultry, dairy products, horticultural products, and really sets us up going forward.
Meanwhile, the U.S. is busy negotiating a free trade agreement with the United Kingdom. Salmonsen says the deal needs to get done by early next year when Trade Promotion Authority is set to expire in 2021. TPA gives trade agreements special priority once they gets to Congress.
"It will be an up or down vote, without amendments, but these provisions run out on July 1 of 2021," Salmonsen said. "For an agreement to go to Congress and get this kind of treatment, it has to go up there 90 days before July 1, so there's an effective deadline of April 1. Now the negotiators from both sides are working on a lot of different issues. There's about 29 chapters to this trade agreement, but for agriculture, the two main ones are dealing with tariffs and standards."
The U.S. Trade Representative's Office announced it's looking into whether Canada is using Tariff Rate Quotas to limit U.S. access to its dairy markets.
"You get a certain amount of product in at zero tariff. If you try to sell more than the certain amount, then the high Canadian tariffs would kick in," Salmonsen said. "Our USTR thinks that certain actions by the Canadian government, the administration of these quotas, are favoring Canadian firms, are blocking access for U.S. farmers trying to export into that Canadian market. And so, the USTR is starting an action to make sure that Canada lives up to what it agreed to."

Want more news on this topic? Farm Bureau members may subscribe for a free email news service, featuring the farm and rural topics that interest them most!