UFBF County Presidents Leadership Retreat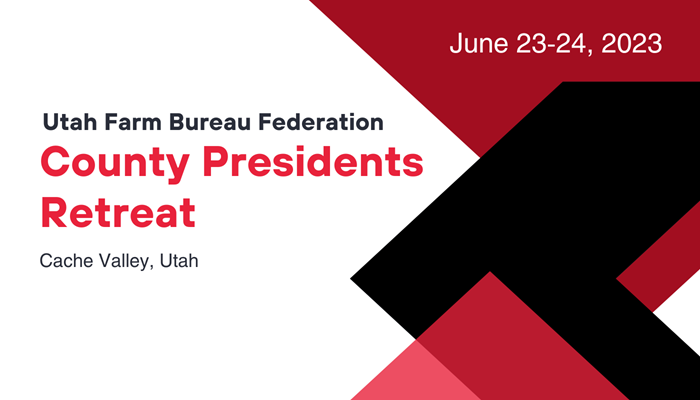 Calling all County Presidents! Join us for the summer county presidents leadership retreat in Cache Valley, Utah. It will be held June 23-24. 
If you have not yet RSVP'd through the Survey sent out to your email, please click the following link to let us know if you will be attending! https://forms.office.com/r/EgWRxjKDFv
The agenda for the County Presidents retreat will be posted no later than May 26, 2023. 
A general rundown of the schedule will be as follows. 
Board of Directors Meeting Board of Directors Meeting -- June 22nd, 9:00 am - 4:00 pm
Tour through Cache Valley Locations -- June 23rd, 10:00 am - 4:00 pm (lunch will be included with tour stops)
Cache Valley Summer BBQ -- June 23rd, 5:00 pm 
Leadership Meetings, Policy Update, Other Business -- June 24th, 8:00 am - End time TBD, No later than 2-3pm (Meals will be included)