USU's Brian Warnick Named Food Systems Leadership Institute Fellow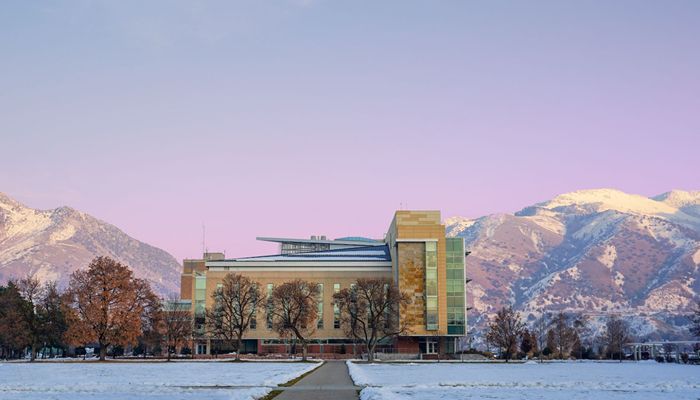 Brian Warnick, interim head of the Department of Technology, Design and Technical Education in USU's College of Agriculture and Applied Sciences, was recently honored by being named a fellow of the Food Systems Leadership Institute (FSLI).
The FSLI is a two-year leadership program that focuses on how to use agriculture and natural resource programs to solve many of the world's pressing problems. Participants examine the food system from start to finish and discuss possible solutions to the challenges faced in this vast industry. As part of this program, Warnick spent a week in California, visiting farms and discussing issues like labor challenges and water shortages with the crop producers who are experiencing them first-hand.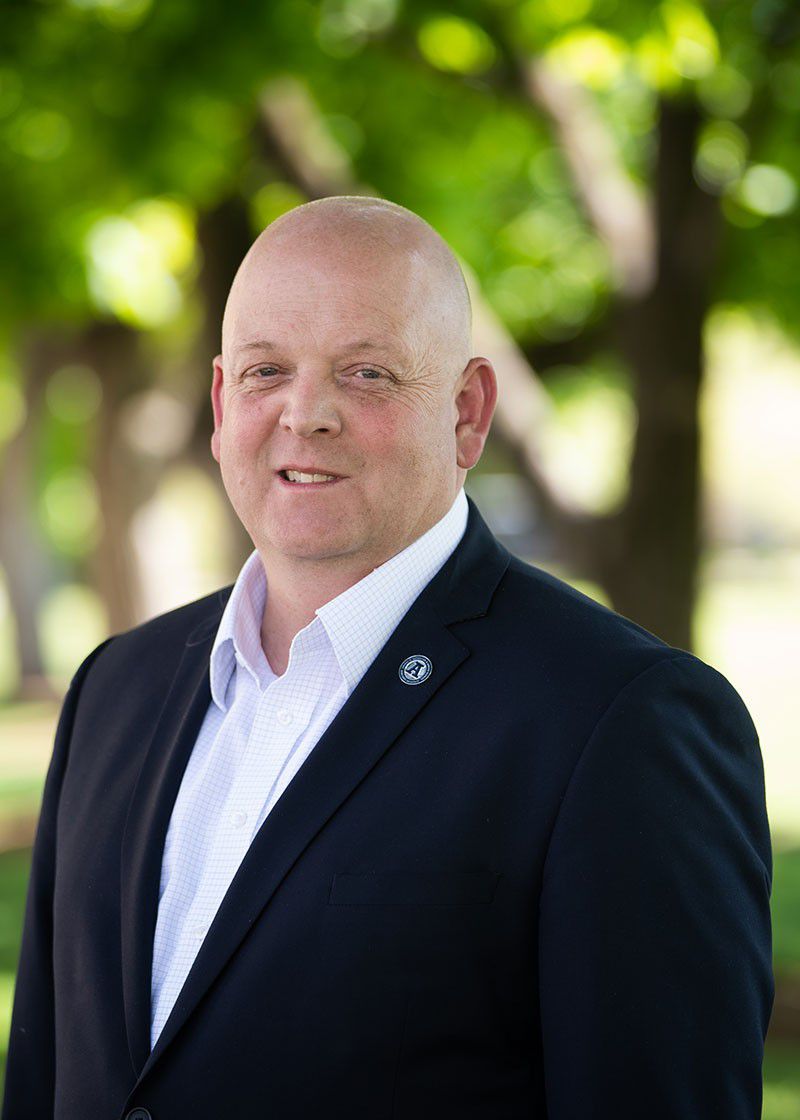 "Being part of this program helped me better see how fragile and important our food system is, and how we need to develop the next generation of individuals who will help solve a lot of these challenges," he said.
The ultimate goal of the FSLI is to prepare leaders to address a range of issues relating to the food system by developing their personal, organizational, and food system leadership abilities.
"Being part of FSLI was very helpful and eye-opening. It really strengthened my resolve to be part of the solution," Warnick said.
Warnick is doing just that in his role as an educator and a leader. Prior to his current position, Warnick served for eight years as the associate dean for academic programs and student services in the College of Agriculture and Applied Sciences (CAAS). Before that he was a college professor and a high school agriculture teacher, meaning he has had a role in preparing students for their careers in technology and agriculture since 1995.
Interacting directly with students has shaped his goals as an educator and a leader.
"I've tried to keep students in the forefront," he said. "Helping students be successful is the priority. That was true when I was teaching high school and it's been true throughout my university career. If we're not focusing on the student, we probably need to take a step back and reevaluate our priorities."
Warnick loved his associate dean position and was not looking for a change when he was approached by CAAS Dean Ken White to lead this new department. Knowing the importance of career and technical education, he decided to take on the challenge and accept the new role.
"I felt like, if he had the trust in me to do this, then I needed to be willing to step up and do it," Warnick said.
Many of the programs that now fall under the Department of Technology, Design and Technical Education have existed for a long time, but they've been reorganized under one department to better serve students.
With around 800 students and just under 60 faculty members, and with programs at statewide campuses spread from northern Utah to the southern edge of the state, it's the largest department in CAAS. It encompasses such programs as trucking and heavy equipment operation, cosmetology, outdoor product design and development, surgical technology, certified nursing assistant and pharmacy technician certifications, welding, advanced manufacturing, and more.
These programs serve both traditional and nontraditional students. Many students already have bachelor's degrees and are returning to gain more technical skills. Through the statewide USU campuses at Moab, Price, and Blanding, these programs reach rural communities and students on tribal reservations.
"These programs change lives," Warnick said. "With as little as one semester of educational investment, students can get the skills they need to get a better job. It's a game changer for those individuals."
These programs also strengthen communities and fuel local economies by meeting the needs of employers, according to Warnick. As the department continues to grow, Warnick, and the department's faculty and staff are working to align USU's technical education certificate programs with course offerings at the state's technical colleges. This will make it easier for students to transfer their skills and credits and build on them to earn additional credentials and degrees. It will also align curriculum objectives to ensure that students are learning the same concepts and skills across the state.
The department is also working to improve facilities, including new buildings and locations in Blanding, Price, and Logan.
Another of Warnick's big goals is to continue developing pathways for young students, starting in seventh grade when they take the college and career awareness course, through high school and beyond. There are opportunities for high school students to take concurrent CTE courses, which can then transition to technical programs and can stack into associate and bachelor's degrees.
Warnick hopes to find new ways to show young students and their parents that these programs are viable and important career options.
"There are still some negative stereotypes around these types of programs," he said. "I hope that perspective is starting to change. There are great career opportunities out there. And the truth is, we need people in the trades. We need more welders and plumbers and truck drivers."
It's a big job to lead this new department, and the skills Warnick has gained from experiences like the Food Systems Leadership Institute are helping him thrive in this new position. But most importantly, he isn't afraid to rely on the many faculty members and program leaders that work with him.
"I'm fortunate to work with people who know what they're doing, are focused on student success, and are passionate about their disciplines," Warnick said. "As a department head, my job is to help those faculty members succeed so they can help their students be successful."
This story was first published by USU Extension on Feb. 16, 2023. It is republished here with permission.
Want more news on this topic? Farm Bureau members may subscribe for a free email news service, featuring the farm and rural topics that interest them most!