Utah Flower Farming in Full Bloom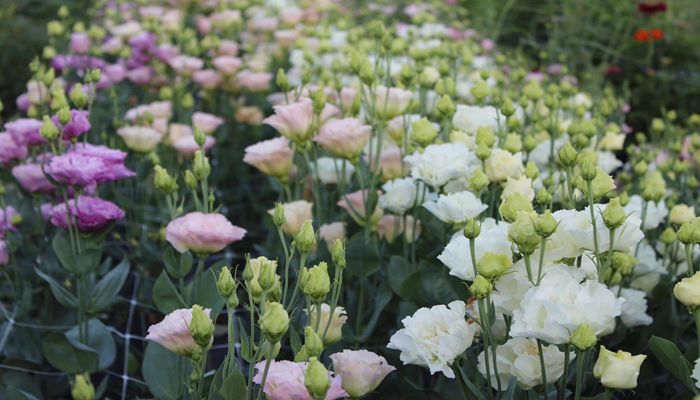 We're highlighting three flower farmers in Utah who participate growing this niche, and particularly beautiful, agricultural crop.
SEGO LILLY FLOWER FARM
Grower: Fawn Rueckert
Location: South Jordan, Utah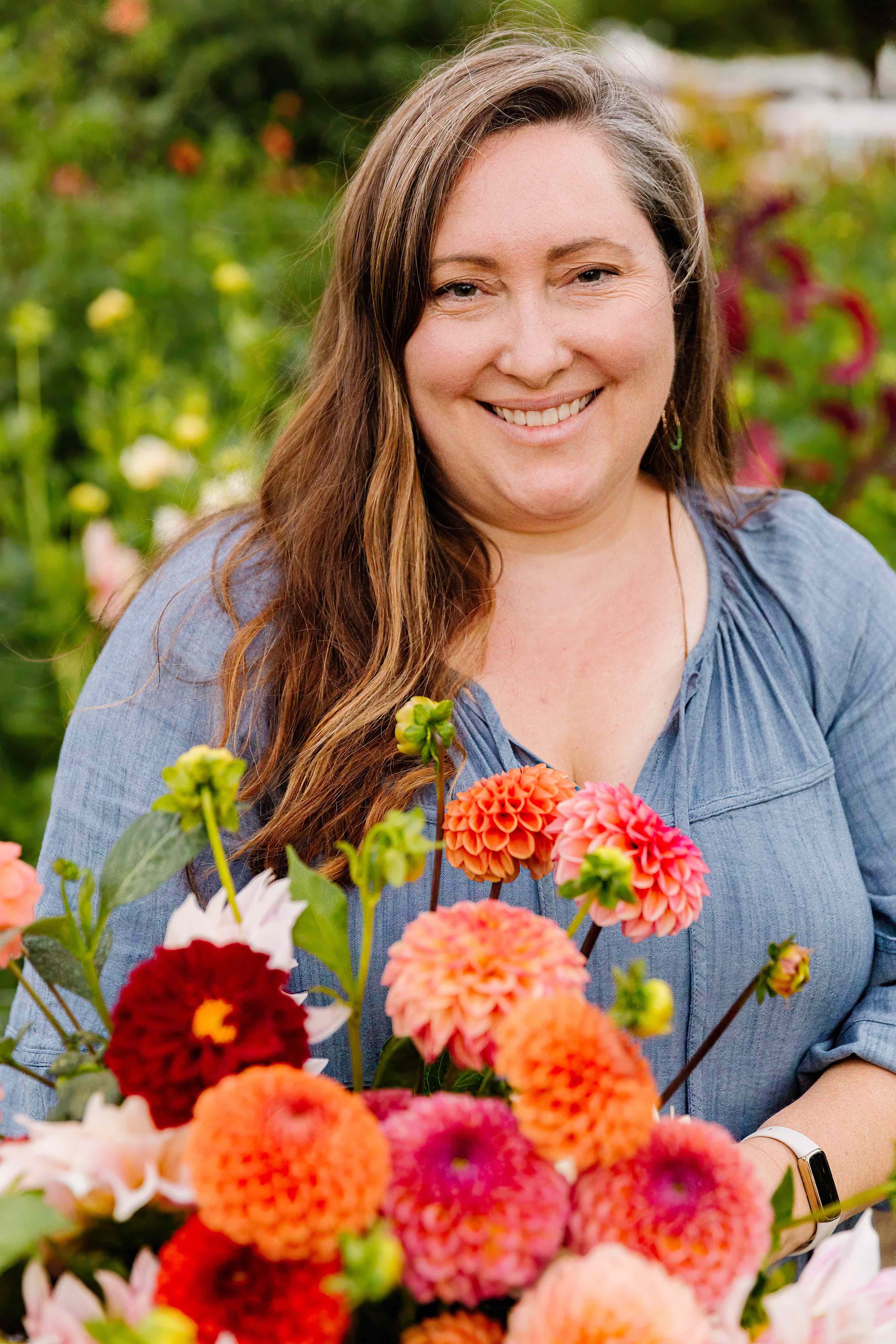 Origin Story: Fawn grew up as an avid farmers market shopper in Southern California. When she moved to Utah, she loved visiting all the farmers markets (especially Utah Farm Bureau's Farmers Market at South Jordan) but noticed there were little to no cut flower farmers. Fawn looked into growing flowers for herself when she moved to a bigger property and her family, but couldn't stop there once she got started and has since been growing and selling commercially and is now going into her 7th season.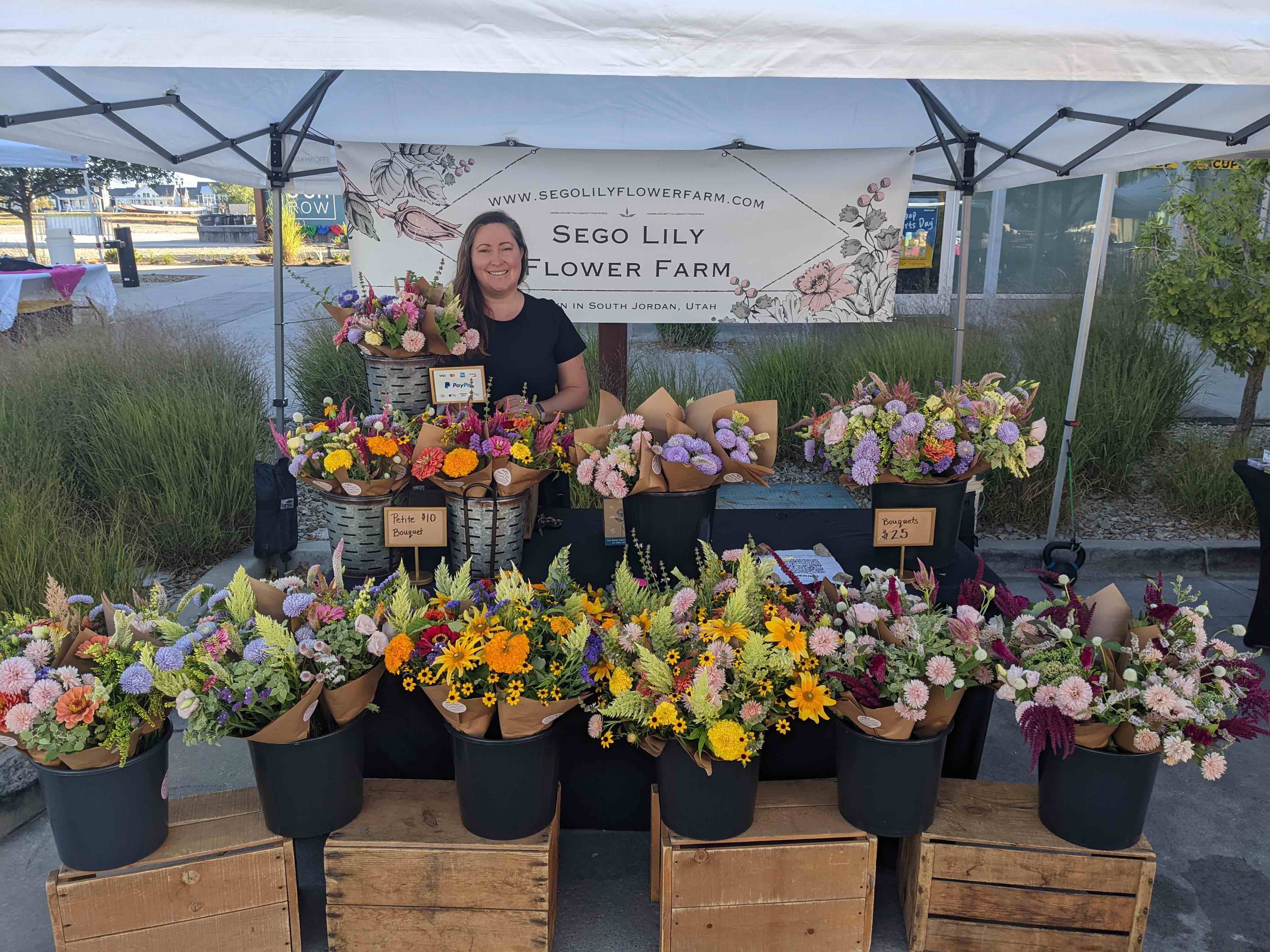 Fawn grows over 180 different varieties of flowers, including Peonies and Tulips in the spring, and Dahlia's and Lisianthus in the fall. Fawn also teaches a cut flower garden course at Snuck Farms from April to October that is perfect for backyard growers or for beginning or aspiring flower farmers. Fawn loves teaching and considers education as an important component of her farm.
Favorite Flower: Currently Lisianthus, but it changes depending on what is in bloom. 
Where to find Fawn's product: Customers can order a bouquet subscription or bulk bloom buckets from Fawn's website. You can also find her booth at the Daybreak Farmers Market. 
Website: www.segolilyflowerfarm.com
Social Media: @segolilyflowerfarm
Lily and Juniper Blooms
Owner: Alex and Cody Zesiger
Location: Ogden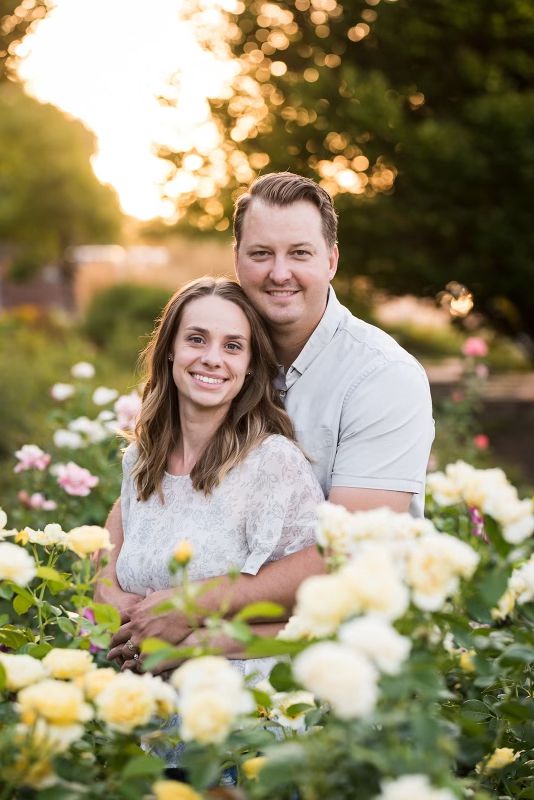 Origin Story: Alex Zesiger was a successful wedding and event florist when she and her husband Cody, a USU Extension agent, decided to start a flower farm. Their reasons for starting the farm were many. They initially wanted to be involved in animal agriculture, but they live in an urban area where it just wasn't feasible, and after attending a conference by USU they realized that cut flowers were a crop they could grow in an urban setting. Alex had also just given birth to her second child and was suffering from post-partum depression, and the Zesiger's were on opposite work schedules and wanted to spend more time together as a family. Once they got the farm up and running, Alex stopped working as a florist and moved into an accounting position with more regular hours so she could focus on family and farming. The flower farm also helped her through the difficult period in her life after the birth of her second child. Her experience and expertise as a florist continue to be valuable assets to the farm.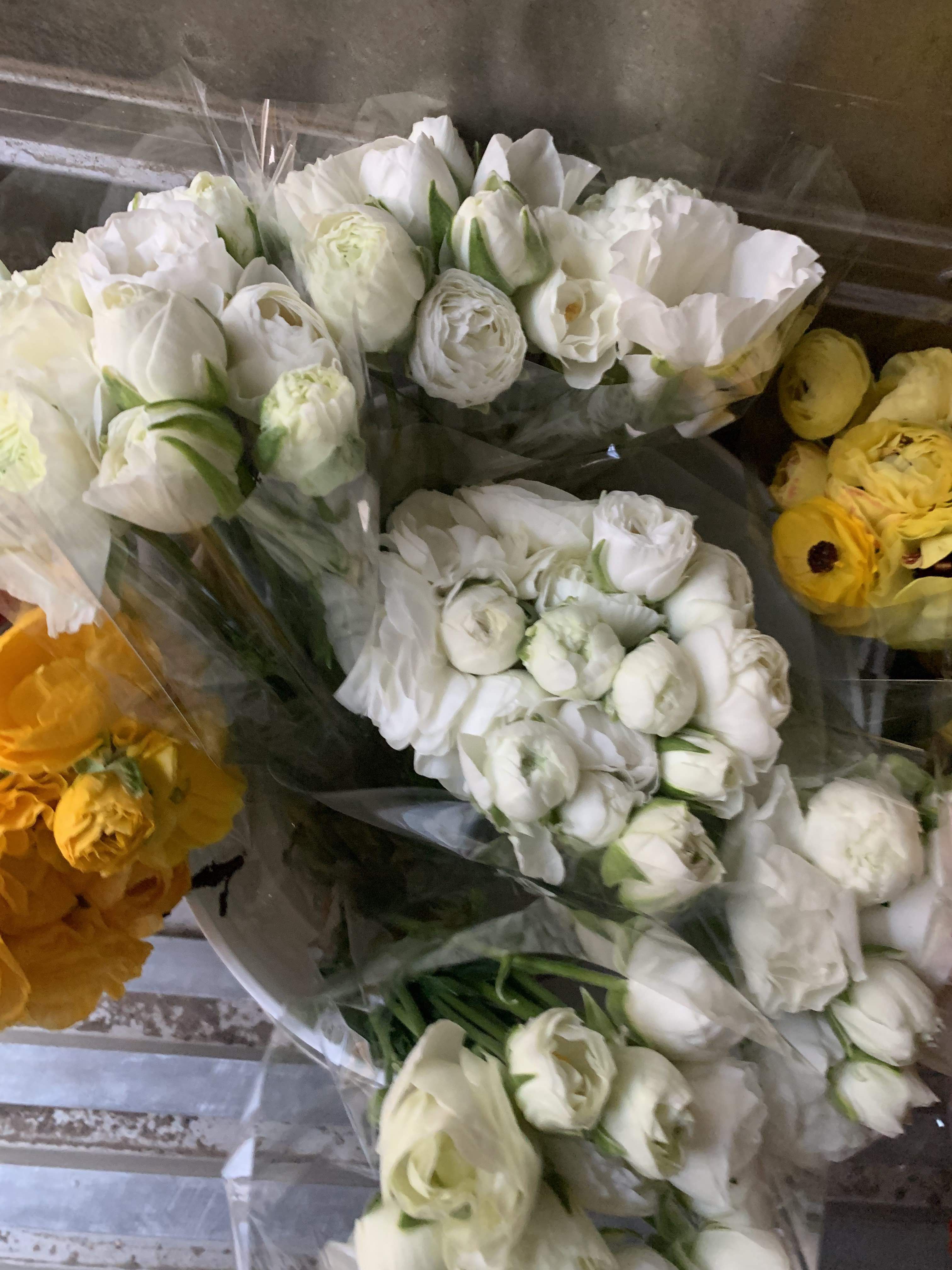 The Zesiger's specialize in spring flowers for weddings and events: Ranunculus, Peonies, Anemones, Icelandic Poppies and Larkspur, but they also grow Dahlias, Roses, Snapdragons, Cosmos and Zinnias. Each year they grow close to 50,000 cut flowers for commercial use.
Favorite Flower: Cody – Roses, Alex – Hellebore
Advice: "Don't become a flower farmer if you don't like weeding and you don't like bugs."
Social Media: @lilyandjuniperblooms
Picklinq Collective
Owners: Jessie Westover- Hidden Creek Farm and Stephen Workman- Mountain Man Flowers
Location: Midvale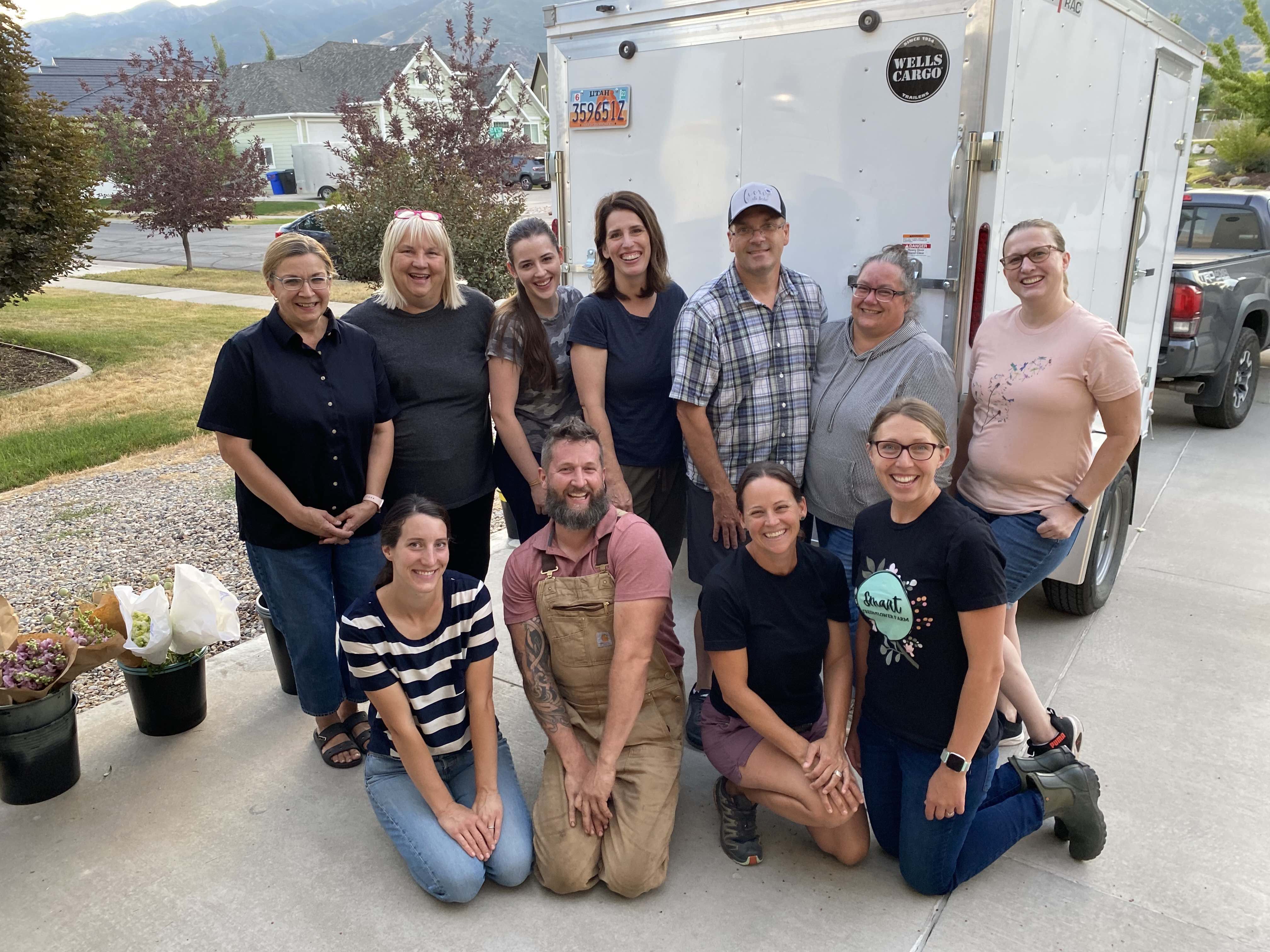 Origin Story: Jessie Westover didn't originally set out to be a flower farmer. She grew flowers primarily to attract bees and sold some bouquets along with vegetables at her farm stand. She noticed that the flowers would always sell out while the other products wouldn't, so she decided to start growing flowers for florists. However, she soon realized that she was having difficulty meeting florists' demands on her own. That's when she met Stephen at a garden party, and they struck up a conversation next to the Zinnias.
Stephen has a background in fine arts and sculpture and had recently moved back to Utah from L.A., looking for a change in pace. He started keeping the grounds at his parent's property, including planting flowers. He started growing cut flowers in an un-used vegetable patch but was experiencing similar challenges as Jessie when it came to marketing and selling his product. After they met at the garden party, they joined forces to create Picklinq Collective.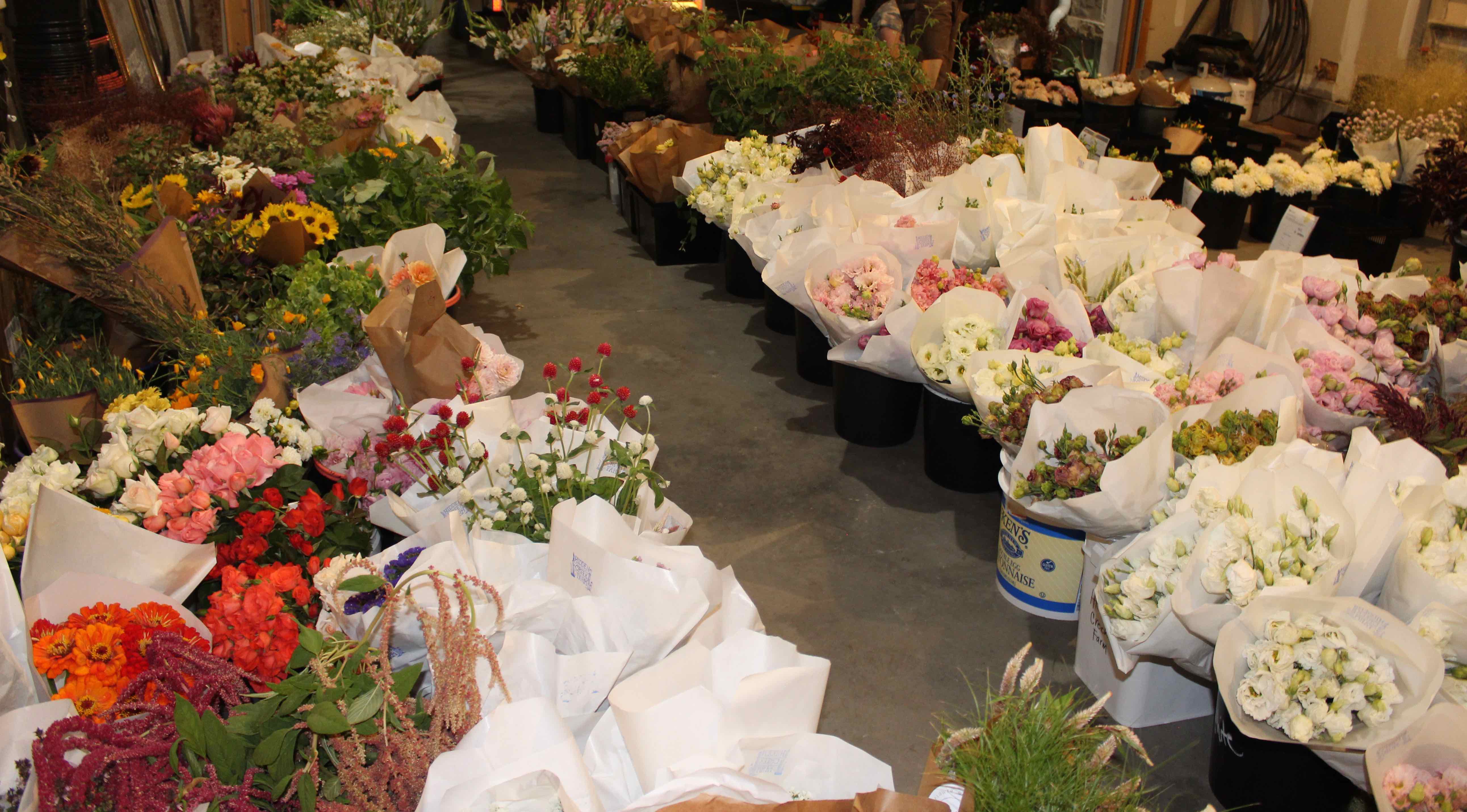 As a collective, flower farmers can collaborate and combine their efforts to grow the products to meet the demands of the market. They can produce more together than separately, and farmers who sell through the collective don't have to worry about marketing or managing sales. The collective currently has 16 participating farmers who sell wholesale bunches to other businesses, mostly florists.
Jessie and Stephen also grow and sell their own flowers through the collective. 
Favorite Flower: Jessie – Lisianthus, Stephen – Ranunculus and Tulips
Advice: "Splurge on flowers over food for your wedding, because the flowers will be seen forever in your pictures!"
Social Media: @Picklinq
Visit the Utah Cut Flower Association website, www.utahflowerfarms.com, to learn more about flower farming in Utah, including a map of other flower farmers in the state.
Want more news on this topic? Farm Bureau members may subscribe for a free email news service, featuring the farm and rural topics that interest them most!