Wasatch County Farm Bureau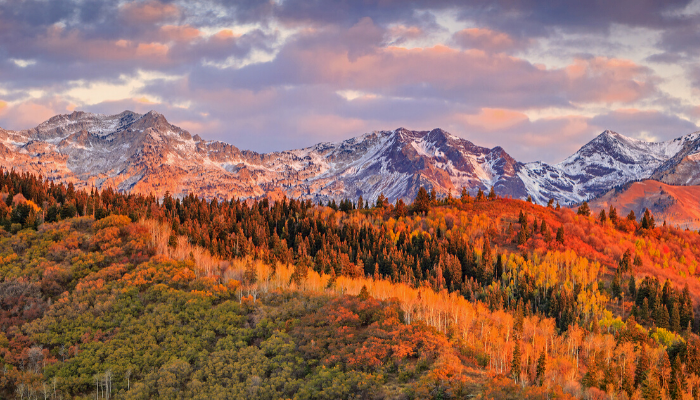 COUNTY FARM BUREAU LEADERSHIP
County President: Brett Holmes (435-671-8497)
WASATCH COUNTY FACTS
Area: 1,191 square miles 
Population:  30,523
County Seat: Heber City 
Where it got its name: from the Wasatch Mountains
Main cities/towns: Heber City, Midway
Economy: hay, livestock, recreation 
Interesting places: Strawberry, Deer Creek, and Jordanelle reservoirs, Wasatch Mountain State Park
County Website:  Wasatch County
Utah's Switzerland--that's what people call this place! Why? Because of the rugged beauty of Mount Timpanogos overlooking Heber Valley, the green meadows, the streams, the cool climate, and the large population of Swiss people who settled in Midway in the 1800s.
The county's highest peaks top 10,000 feet, and more than half the land is 7,500 feet above sea level. The high mountain valleys experience cool summers and very cold winters.
Because the county lies between the Wasatch and Uinta mountains, a lot of rain and snow fall here—an average of 16 inches of precipitation annually. The county's streams flow either into the Great Basin or into the Uinta Basin, eventually heading to the Colorado River.
Water also flows into the county through two man-made sources. The Ontario Drain Tunnel drains water from many Park City mines into the Keetley area. And the Weber/Provo diversion canal (built in 1930) diverts water from the Weber River in Summit County and brings it to the Provo River in Wasatch County.
AGRICULTURAL STATISTICS
Wasatch County Agricultural Statistics (2017)
________________________
References: ilovehistory.utah.gov, nass.usda.gov