Washington County Farm Bureau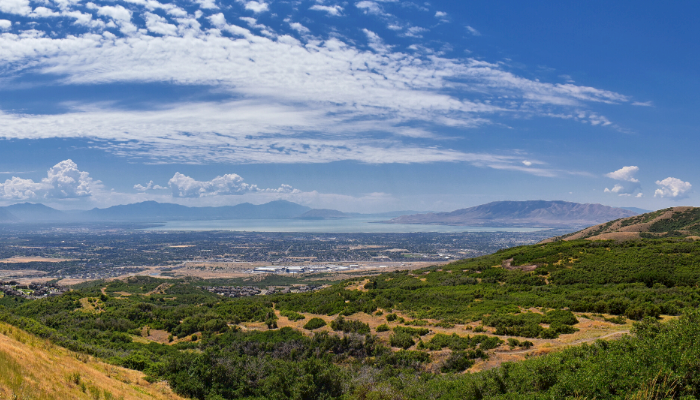 FARM BUREAU LEADERSHIP
County President: Sherrie Tate (435-229-5239)
WASHINGTON COUNTY FACTS
Area: 2,422 square miles 
Population: 177,556
County Seat: St. George 
Where it got its name: President George Washington 
Economy: recreation, retirees, education, services, trade 
County Website:  Washington County
Interesting places: Zion National Park, Snow Canyon State Park, Gunlock Reservoir, Red Cliffs Recreation Area, St. George LDS temple and tabernacle, and Dixie College
Red sandstone, red soil, dark pine-covered mountains, lava flows, cliffs and canyons, cottonwood-lined streams and rivers, rolling dry country of mesquite and Joshua trees… these are some of the images of Washington County.
The eastern third of the county, including spectacular Zion National Park, is part of the Colorado Plateau. The western two-thirds lies in the Basin and Range geographic province—but outside of the Great Basin.
The valley of the Virgin River and its tributaries have earned the nickname "Dixie" because it has the highest average temperatures in the state and very mild winters—making it possible to grow cotton there.
The lowest point in Utah, along Beaver Dam Wash (2,350 feet), is near the county's southwest corner. The Pine Valley Mountains in the north rise over 10,000 feet.
The economic base of the county has changed a lot over the years. Most people lived by agriculture at the beginning. Now, the economy has a much more diversified mix.
AGRICULTURAL STATISTICS
Washington County Agricultural Statistics (2017)
________________________
References:  ilovehistory.utah.gov, nass.usda.gov