Western Drought, Part 1: Utah Farmer Trying to Stay Afloat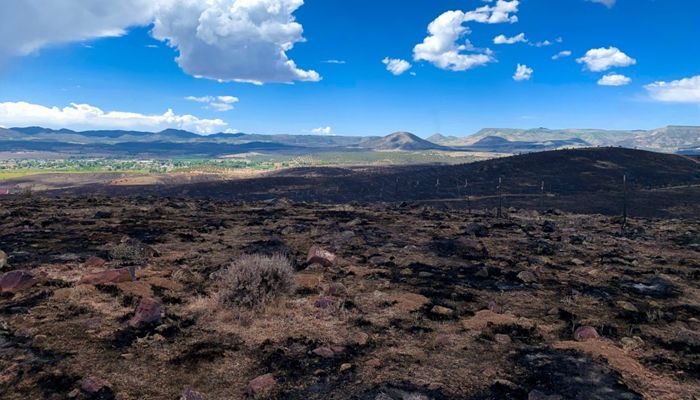 Tyson Roberts of Layton, Utah, is struggling with the drought that is impacting much of the western United States. He's a vegetable producer who says the drought of 2021 actually traces back to last year. The drought brought his normal planting schedule to a halt because of a lack of water.
"We plant in the spring and well through the summer, into the month of August," Roberts said. "We were planting and trying to irrigate the crops we had, and come about in the middle of June, we realized we are not going to have enough water to sustain the crops we have growing, and also grow the additional crops that we would be planting through the month of July."
Almost 20 percent of his property will go unplanted this year because of the lack of water. He says the crops that did get into the ground successfully will see very uneven yields this year.
"Some of the sweet corn crops we flood irrigate, and two-thirds of the top part of the fields are pretty good, and we get good yield, good quality, but the bottom end, we just haven't had enough water to get it to all of those plants," Roberts said. "We've lost a lot in yield, and in quality. So, in addition to the ground that we left unplanted, there's also a portion of the harvested crop that is unmarketable."
Roberts says his farm is currently in "survival mode." The loss of planted acreage and yield totals means he and many farmers in the Western U.S. are trying to stay afloat against long odds. Roberts says the Utah Farm Bureau is looking for ways to help farmers stay in business, much like many of the other states currently struggling with drought.
"Every state has received a fair amount of COVID money, and just trying to find the best ways to help our farmers, and to not only help the livestock producers, not only help the crop producers, but find ways to work through government programs to get them the money that they need to stay afloat," Roberts said.
Learn more at fb.org.
Editor's Note: This episode of Newsline is Part 1 of an ongoing series on the drought in the Western U.S. Each week, Newsline will feature the story of a farmer or rancher directly impacted by drought conditions. Learn more about how water access in the West has far-reaching effects for American agriculture and consumers near and far at fb.org/drought.
Want more news on this topic? Farm Bureau members may subscribe for a free email news service, featuring the farm and rural topics that interest them most!