What Little Red Hen Knew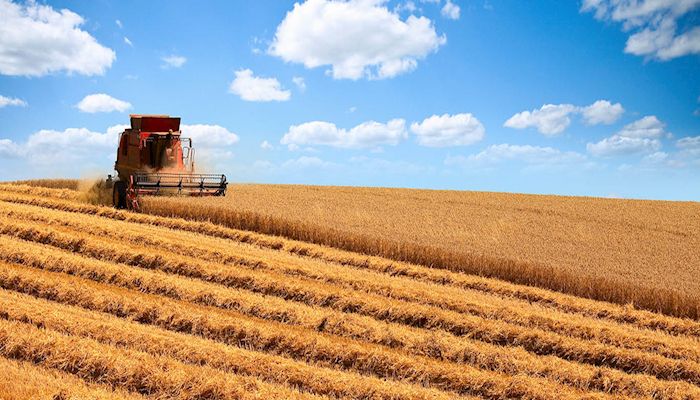 Remember the childhood story "The Little Red Hen"? Little Red Hen found a grain of wheat and asked who will help me plant this? "Not I," was the response from all her barnyard friends. So, she buried the wheat in the ground and after a while it grew up yellow and ripe. Little Red Hen approached her friends again, "The wheat is ripe now. Who will cut and thresh it?" "Not I," was, once again, the response. "Then I will," said Little Red Hen. Little Red Hen then mills the wheat and makes the bread. She had the big picture of where her food started, how much work it was to grow the wheat, process the wheat and then turn it into a delicious loaf of bread to feed her family.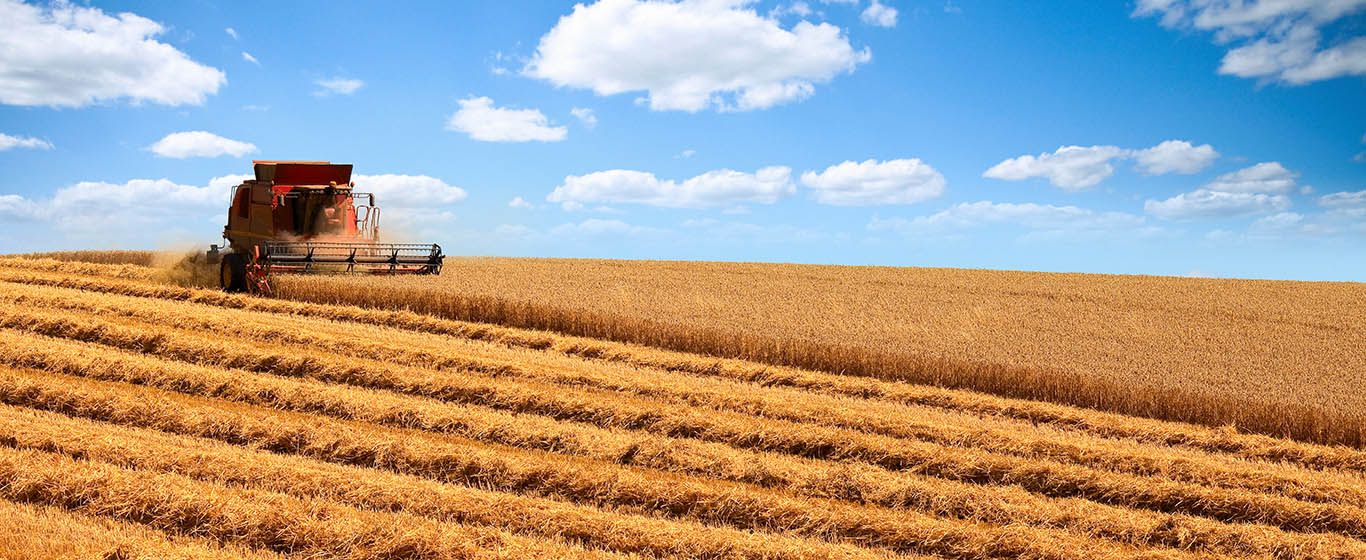 Because most Americans don't have the opportunity to see the process of how our food gets from the farm to our plates, we may lack both the understanding and appreciation for those people who do help get our food from the fields to our dinner tables.
Little Miss Red Hen, let me introduce you to some new friends—Utah grain farmers who grow the wheat and Honeyville, Inc.—a local company that mills wheat and other grains into a variety of amazing products and mixes that can be found on the dinner tables of Utah families.
Utah farmers grow wheat and other grains. Winter wheat is planted in the fall, usually September, and grows to about three inches tall and then goes dormant in winter. The whole plant freezes and it must in order to develop the head – which is where the individual grains of wheat are held. The wheat grows through the spring and summer and is typically harvested in August. Each active acre can produce between 40 to 60 bushels – a bushel is roughly 62 pounds of wheat).
Planting, harvesting, milling, and making bread have come a long way since Little Red Hen's day.
Wheat is green and as it grows to maturity, and turns to a beautiful color of amber yellow. Combines are used to harvest the wheat. The combine derives its name from combining three separate harvesting operations—reaping, threshing, and winnowing—into a single process. Reaping is cutting the wheat stock. Threshing is the process of loosening the edible part of grain from the husks and straw. Winnowing separates the grain from the chaff. One farmer, working alone, can harvest about 80 acres in a day because of the new technology used in combines. Some combines costs tens of thousands of dollars and can use up to $500 of gas a day. Once the wheat is harvested it is then shipped to mills for processing.
Roughly 30 Utah farmers produce grain sold to Honeyville Grain, a milling company in northern Utah. Kari Pierson, Food Safety & Quality Assurance Director, explains the standards to which farmers must comply to sell grains to Honeyville. Farmers must demonstrate to Honeyville that the harvest equipment is clean and in good repair, that grains are transported in clean transports and trailers, storage facilities are clean, in good repair and are secure, and that pesticides and herbicides are applied following all federal, state and local regulations, just to name a few. These standards help ensure food safety and quality. Quality technicians sample and inspect each load of grain prior to unloading at Honeyville.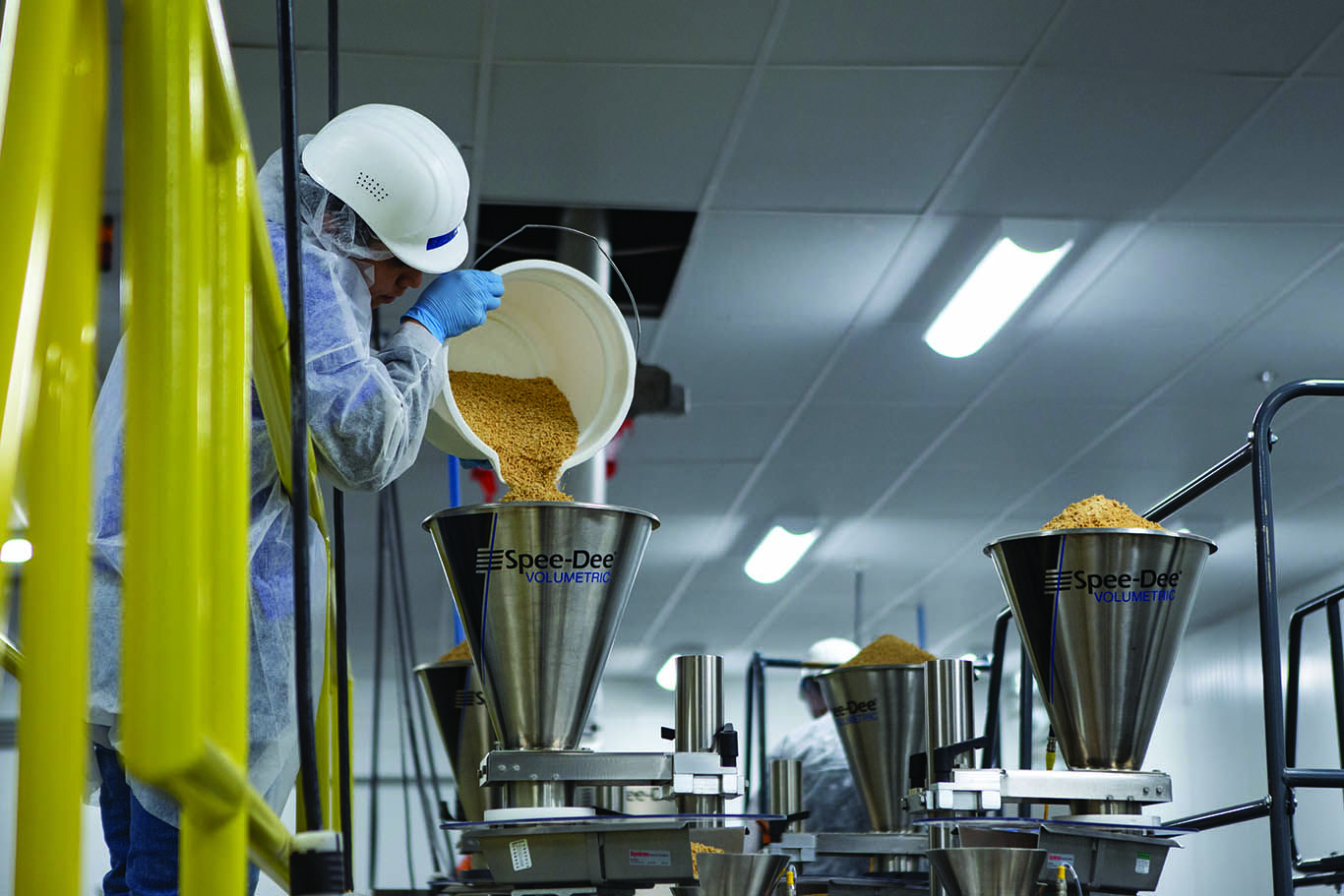 How War Shaped a Company
Honeyville is a business with an interesting history. Honeyville's founder, Lowell Sherratt Sr. had a good head for business. Sherratt worked as a citrus salesman in Southern California in the late 1930's and early 1940's. World War II was in full swing during this time, but no one could prepare the United States for Japan bombing Pearl Harbor on December 7, 1941. Authorities questioned the loyalty of ethnic Japanese living on the U.S. West Coast and called for action. Japanese internment camps were established during World War II by President Franklin Roosevelt through his Executive Order 9066. From 1942 to 1945, it was the policy of the U.S. government that people of Japanese descent would be interred in isolated camps.
Some Japanese-Americans were given the opportunity to move inland, away from the designated restricted areas. Sherratt was asked to sponsor some Japanese-Americans – many of them clients from his citrus business – and help provide opportunities for them outside of California. So he sold his home, took his family, and helped his Japanese-American friends in their desperate move to Southern Utah.
The group left prior to a March 1942 deadline to leave the restricted area or face arrest and detainment. He led the group of more than 10 families from Los Angeles to Page's Ranch, an isolated ranch 30 miles west of Cedar City. After staying in Page's Ranch for a year or two, some in the group moved to Idaho or Colorado to farm, but Sherratt bought a mill in Parowan to provide cracked wheat for a feed company in Southern California.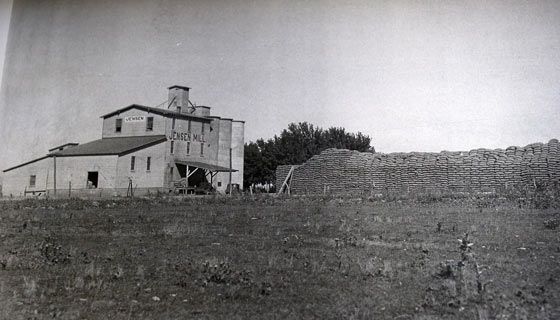 (Image from Honeyville Grain Co.)
As an entrepreneur and skilled business man, Sherratt Sr. was always looking for new opportunities. Business was booming, and grew so much that he had to move the business to the Beaver County town of Milford, where he was near train tracks and began cracking corn as well as wheat. Lowell Sherratt's business was growing at rapid rates and his location could not handle the supply and capacity that he needed. At this time, he visited Brigham City and came across an old mill in the nearby town of Honeyville. Lowell Sherratt Sr. purchased the mill, remodeled it, and business soared – starting what is now, Honeyville Grain.
Sadly, disaster struck not long after purchasing the Honeyville mill. An arsonist targeted the mill and burned it to the ground. Saddened, but not discouraged, Lowell Sherratt Sr. used his determination and ingenuity to rebuild from the ground up! Much of his own craftsmanship was used in building the new mill. Originally called Honeyville Grain and Elevator Inc., the new mill was complete and business boomed once again with expanded service offerings. Literally out of the ashes Honeyville Inc. has endured, evolved, and risen into the whole grain leader that it is today!1
Today, Honeyville cleans, cracks, mills, hulls, and flakes grains with facilities in Utah and California. In a typical 20-hour day they can mill 240,000 pounds of product or roughly 65 million pounds of grain in a year. Their product line includes bakery mixes such as yellow cake mixes, scones, and pancakes, specialty flours which include coconut, rice and almond flour, grains, drink mixes, side dishes, hot cereals, and breakfast mixes. Shelf-stable products like powdered milk, powdered butter, powdered cheese, powdered egg whites and even powdered sour cream are also available.
The Visible – and Not so Visible – Sides of Honeyville
There are essentially two sides of Honeyville Inc. One side is consumer products, Honeyville branded items such as almond flour, cake mixes, brownie mixes and Churro mixes that are made available for sale through Honeyville's website, shop.honeyville.com, and several products are also available through Amazon.com and Walmart.com. The other side, which represents the majority of Honeyville's business, are products sold to the manufacturing sector of the food industry such as cereal companies, bakeries, tortillerias, as well snack and chip manufacturers. While they don't carry the Honeyville name, you know the quality will be second-to-none.
Despite Honeyville's own product line representing a small part of their overall business, it is a vital and important part of their business. Making products directly available to customers has – and continues to be – a part of who Honeyville is. They are constantly striving to be on the front end of innovation. They work hard to understand current and future markets to identify potential areas for growth for their own products, as well as their business customers.
John Hadfield, Vice President of Sales, attributes their success to the fact that Honeyville has deep roots in putting people first. They have grown into the company they are today because of the belief that treating others the way that they want to be treated is always the right thing to do. That belief has guided Honeyville through many business decisions.
When you think of your busy life, aren't you glad that you have friends to grow the wheat, friends that transport the wheat to the mill, friends who run mills to process the wheat into a useable form like flour, and baking mixes, and grocer friends who make food readily available to us. We are all connected by our common need for (and for many of us, a love for) food! Whether we know it or not, we have much more helpful friends than poor Little Red Hen!
1Honeyville.com, Our Story
Want more news on this topic? Farm Bureau members may subscribe for a free email news service, featuring the farm and rural topics that interest them most!