BLM Land Proposal Leaves More Questions Than Answers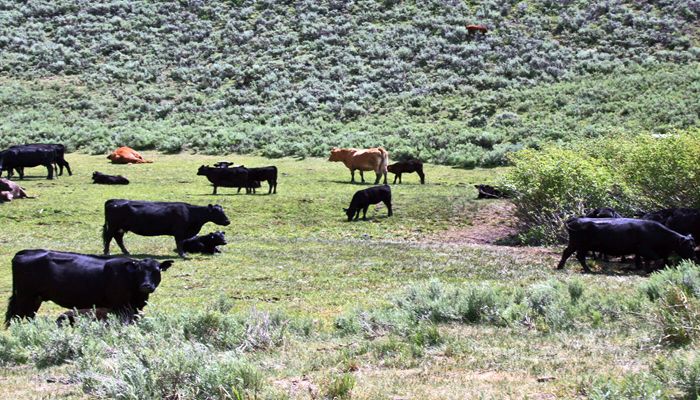 The Bureau of Land Management's recent conservation proposal would be a major shift in public land management. Shelby Hagenauer, American Farm Bureau Federation Senior Government Affairs Director, says the proposal could change the way farmers and ranchers operate in the Western U.S.
"There are several things they are proposing. The first one and probably the most significant is elevating conservation as a use under the Federal Lands Policy and Management Act of 1976," Hagenauer said. "They're proposing to create a new kind of lease on BLM lands, a conservation lease. They're prioritizing the designation and protection of areas of critical environmental concern, and these are areas that have special management attention, and they could include simply closing down areas entirely from public use."
Terry Camp, Utah Farm Bureau Vice President of Public Policy, shared the organization's concerns.
"The Utah Farm Bureau is very concerned about this proposal and the substantial impact it will have on our farmers and ranchers. If adopted, it will fundamentally change management of BLM lands in the State of Utah and across the West to the detriment of livestock grazing and other long-standing uses of BLM lands," Camp said.
Hagenauer said the proposal was developed with no stakeholder input or advanced notification.
"These are really complicated issues and conversations that should be facilitated by the agency with the involvement of all stakeholders, folks interested in grazing, the energy industry, recreationalists, they should have these conversations over years to develop really solid durable solutions," Hagenauer said. "Right now, public input is confined to a 75-day public comment period**, and further, the public meetings they are holding have left stakeholders of all kinds with more questions than answers."
She encourages Farm Bureau members to contact their lawmakers regarding the issue.
"Work with your state Farm Bureau, provide comments about the benefits your work has on the land," Hagenauer said. "You can contact members of Congress and Senators to tell them what the impacts may be to your ranch. Ask them to support an extension of the comment period. And finally, there's legislation that would require the BLM director to withdraw the proposal, so that they could go back to the drawing board and work collaboratively with all of these interests in a true multiple use spirit."
Camp also encouraged individual members, as well as County Farm Bureaus and grazing associations to submit comments to BLM explaining the many flaws with the proposed rule and sharing how it will impact your farm or ranch specifically.The PDF of the Proposed Rule, as published in the Federal Register, can be found here. Comments can be submitted online here or by visiting https://www.federalregister.gov/documents/2023/04/03/2023-06310/conservation-and-landscape-health#open-comment. Comments via email (BLM_HQ_PRA_Comments@blm.gov) or mailed to: 
U.S. Department of the Interior 
Director (630) 
Bureau of Land Management 
1849 C St. NW 
Room 5646 
Washington, DC 20240 
Attention: 1004–AE92
For more information or to ask questions, please reach out to Terry Camp, Vice President of Public Policy (Terry.Camp@FBFS.com).

**After this article was published, the Bureau of Land Management announced it was extending the public comment period for the Public Lands Rule by 15 days, bringing the time collecting public feedback on the proposed rule to a total of 90 days. The new deadline to provide input is July 5, 2023.**
Want more news on this topic? Farm Bureau members may subscribe for a free email news service, featuring the farm and rural topics that interest them most!