Carol's Bakery — It's About Family, Friends, and Eclairs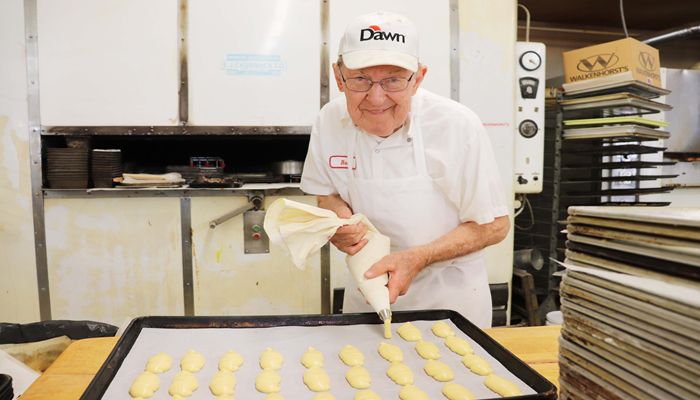 Nestled down a short alley off Lincoln Avenue in Salt Lake City, sits Carol's Bakery, a legacy of four generations of the Walkenhorst family.
Robert and Lena Walkenhorst immigrated from Germany in 1924. Soon after arriving, Robert started making pies at Sugarhouse Bakery. His sons, Al & Bob were taught how to bake, and at a young age began their lifelong baking careers.
Al Walkenhorst had an opportunity to buy Carol's Bakery in 1948 and invited his father and brother, Bob, to join him. They are often asked why a bakery owned by Al & Bob is named Carol's. Chuckling, Bob answers, "Carol was the name of the previous owner's wife, and we just kept the name!"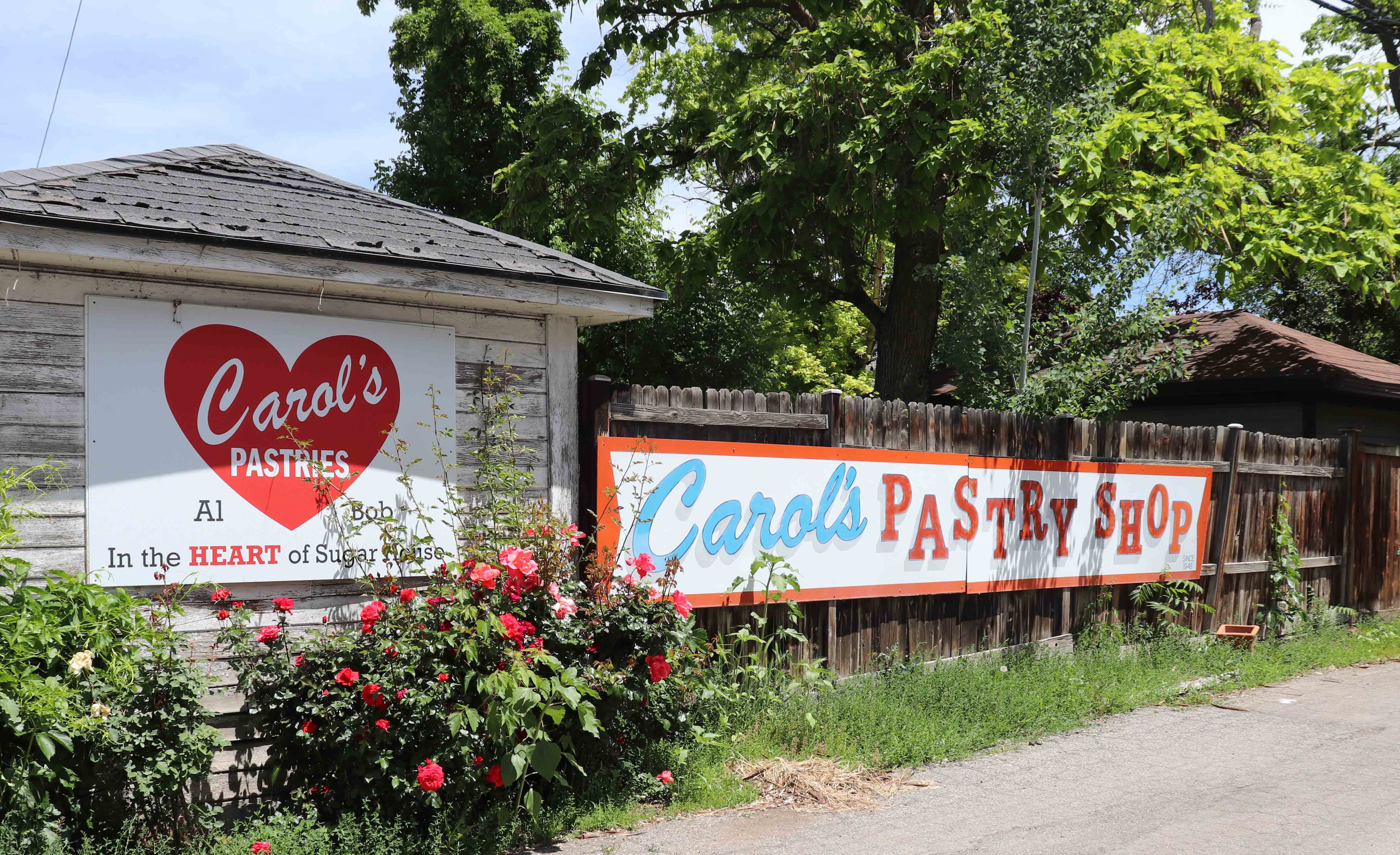 Early hours, long days, and the demands of a bakery might have cut into Al & Bob's social life, but fate smiled on the brothers who met and eventually married two girls that lived down the street from the bakery. Bob met LaVon when he was 15 and she was 13. They will celebrate their 70th wedding anniversary this year.
The life of a baker is a busy one. "In those early days of the bakery, dad worked the night shift and made all the cinnamon rolls and donuts. Then Al and I would come in the morning. Al made and decorated the cakes, and I made all the pies," Bob said.
But what Carol's is most famous for are their éclairs. For the past 74 years, the family has been making éclairs from a family recipe handed down through the generations.
"We haven't modified the recipe," offers Conner Johnson, Al's grandson. "Consistency is one of the things I love about our bakery. At peak times during the year, like Christmas, we make upwards of 5,000 éclairs and 300 pies."
Conner was a sportswriter for a local newspaper, but he and his wife, Veronica, are working at the bakery full time alongside his uncle, Jeff Walkenhorst, and Bob, his great-uncle. "I'm definitely doing this for my Grandpa Al.
I want to keep his legacy going."
One of the best things about baking for a living is that you are helping people celebrate some of the happiest moments in their lives. Bob smiles as he reminisces about some of the happy events that Carol's has been a part of over the years.
"We got a call from the head of the Salt Palace catering right at closing one day. Kareem Abdul-Jabbar was turning 40 years old, and they wanted us to make a big birthday cake for him the next day. We said sure, we can do that. Then he added they wanted us to make 5,000 cupcakes for the first 5,000 fans that came into the arena. Our whole family was in the bakery all night making cupcakes."
Carol's Bakery is family-owned and run in the purest sense. They don't have any employees, the family just steps in when they are needed.
Bob flipped through a photo album and stopped at another event that Carol's was invited to participate in. For Salt Lake City's Sesquicentennial Celebration in 1997, Al created a cake that was a replica of Salt Lake City, made with 100 sheet cakes that were placed on six sheets of plywood.
"We're proud of the work we do. Dad always said if you put good stuff in it, you'll get good stuff out of it," Bob said. The Walkenhorst family has purchased their eggs and other supplies from Egg Products Company for the past 50 years.
The Covid Pandemic was difficult for many food businesses, but Connor said, "During Covid, we never closed. We kept on baking. My grandfather and Bob said they had been through harder things than the pandemic, so we just kept working. We followed all the sanitation protocols, and no one ever got sick."
Their sales did slow down when catered events stopped. But friends of the bakery came to the rescue with a social media post encouraging people to buy baked goods from Carol's. Connor remembers after that post the line to their bakery was out the door and down the block.
They also received great press and an upsurge in customers when Sally Shaum produced a PBS segment on This is Utah featuring Carol's Bakery. That episode won an Emmy Award, which is prominently displayed behind the counter. Other than that, Carol's advertising is mostly done by word of mouth and social media.
Al Walkenhorst passed away on January 5, 2022, at age 93. He continued to work in the bakery during his last year. Bob turns 90 in November and is semi-retired which means he takes Tuesdays and Thursdays off, but he's in the bakery Wednesdays, Fridays, and Saturdays doing what he does best.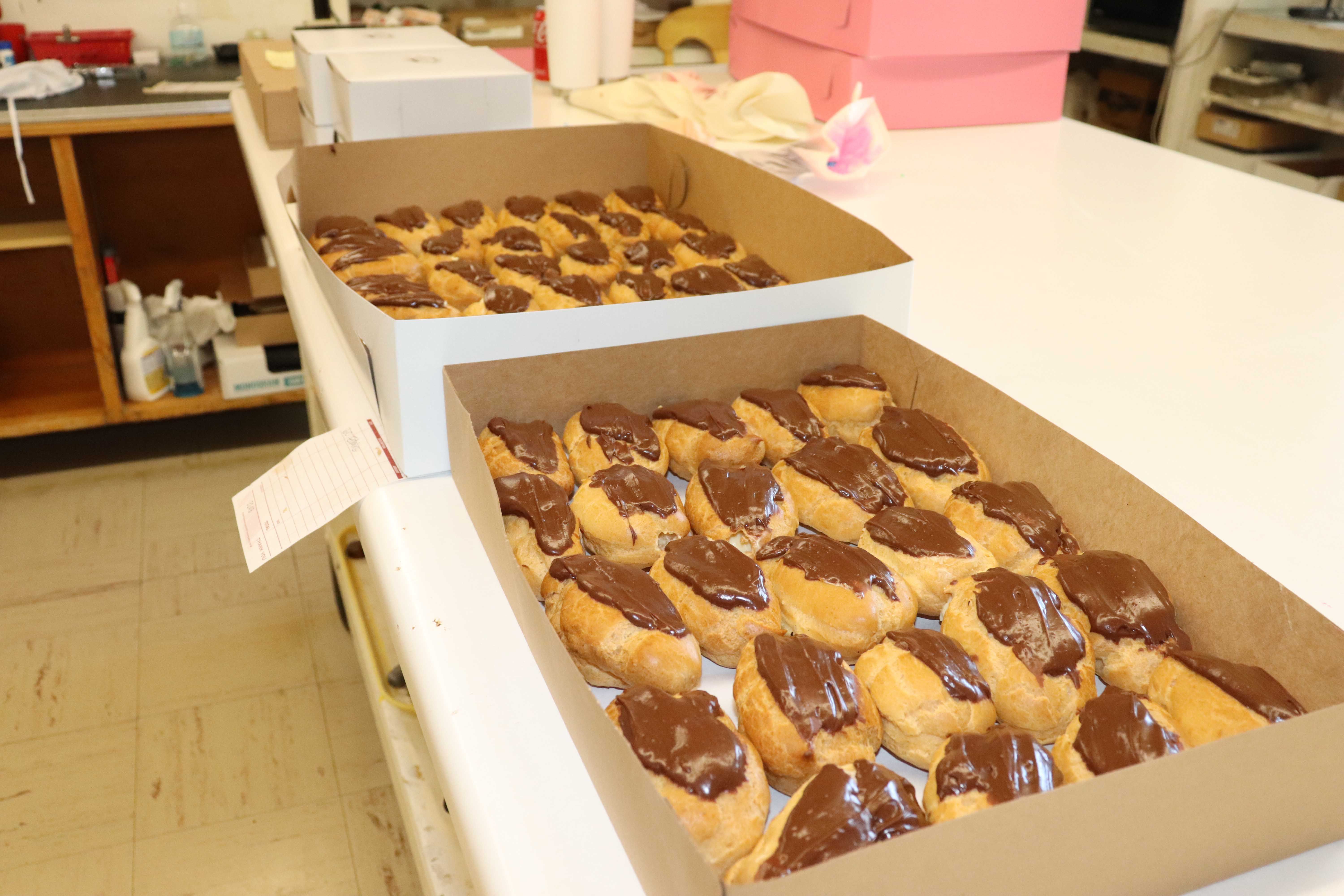 Sometimes working with family can be challenging, but not for these brothers. Bob reflects, "We had our occasional disagreements like all brothers do, but we got along really well. I miss him."
The secret to their success? One might conclude that the secret lies in consistently good pastries, but that is only part of the secret. The magic lies in two brothers who have worked to build something bigger than themselves. "None of us have done anything great or big. None of us are famous, but Carol's is the great thing our family has done," said Connor.
One cake, pie, cookie, roll, and éclair at a time this family has won loyal customers and friends over nearly three-quarters of a century. "I hope I'm remembered as friendly and easygoing," says Bob. That friendliness is also part of the charm and success of Carol's bakery, the Walkenhorst family invites us all to be a part of Carol's and a part of their story.
Want more news on this topic? Farm Bureau members may subscribe for a free email news service, featuring the farm and rural topics that interest them most!