Celebrating Utah's Farr Better Ice Cream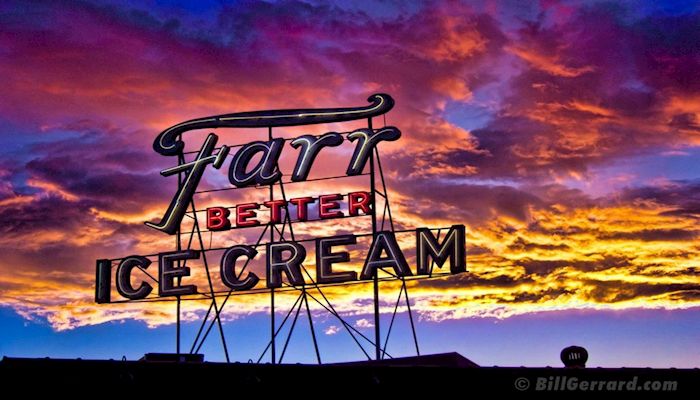 Ice cream is a universally loved treat. For children and adults alike, ice cream is used to cool off on a summer's day, accompany cake at a birthday party, or if you are like me, bring a smile to my face no matter the day, time or weather. However, the convenience of bringing a pint home from the store to enjoy wasn't always as simple as it is today, as one of Utah's prominent ice cream families well knows.
Farr Better Ice cream has been a Utah staple for almost 100 hundred years, and the company president, Michael Farr, recently visited with us to share a brief history of how his family's business became a local and national favorite.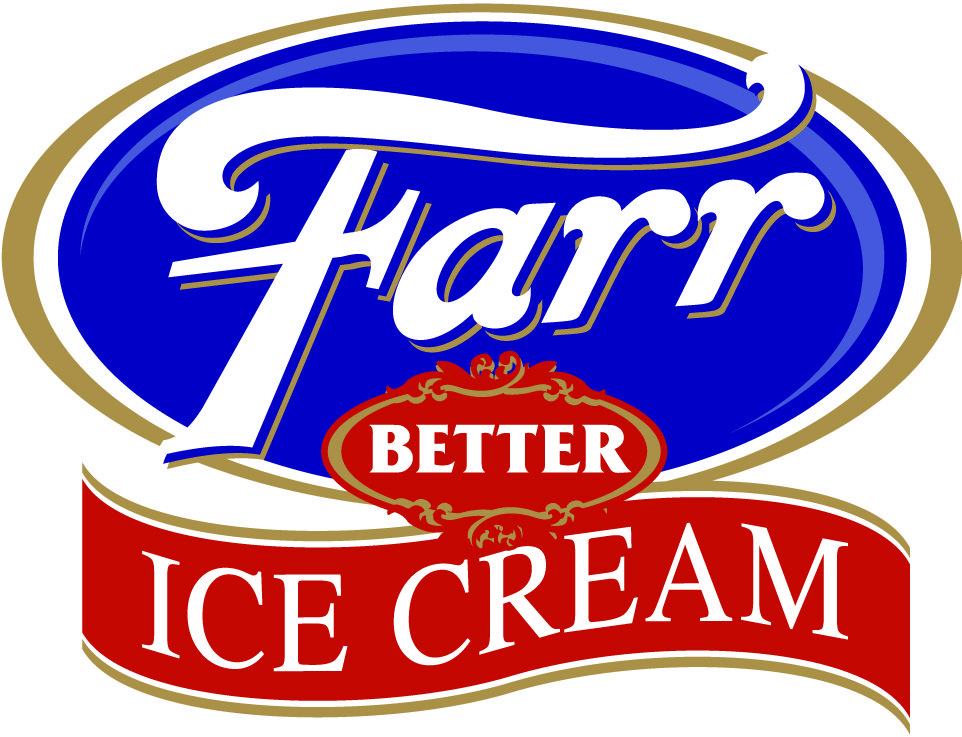 Farr Better Ice cream didn't start out as an ice cream company. Lorin and his son Asael (Michael's great-great-grandfather, and great-grandfather respectively) started their business, quite simply, selling ice. In 1895, the family harvested ice off pond tops in Weber County during the winter months and sold it during the summer. In 1920, the family moved on from harvesting ice from nature (which would have included bugs, leaves, and dirt) to creating more sanitary ice in their new ice plants.
A fortunate event took place that benefited all current Utahns in 1920 when Gustav Wilster joined the faculty in the School of Agriculture at Utah State University and revitalized a course in making ice cream. In addition to making ice cream on campus, Wilster taught students his skills and sent them into the world to perfect the craft. According to Utah State University history, "[Wilster's] influence led to the founding of such landmark Utah companies as Casper's Ice Cream, Farr Better Ice Cream, and Snelgrove Ice Cream."
During the 1930s, the Farr's were pioneers in getting ice cream into the freezers of grocery stores. Michael explained that prior to this, people bought their ice cream exclusively at ice cream parlors because they did not have home freezers. When people began to purchase freezers for their homes, ice companies like the Farr's made the natural transition into ice cream.
Today, Michael and his two brothers, Darin and Nathan, run Farr Better Ice Cream. Their ice cream is sold in 17 states, and in 2016 they began to franchise their business into their own ice cream parlors. They now have five stores across Utah.
Farrs sources the milk and cream for their dairy delights locally from Beaver, Utah, and whenever possible they buy local ingredients to flavor their ice creams as well. While vanilla is every ice cream maker's number one seller, their second-best sellers are Play Dough and Burnt Almond Fudge. In Utah specifically, they sell more mint-flavored ice creams than anywhere else. When I asked for Michael's personal favorites, he said Almond Divinity and Butter Brickle (both of which are made exclusively in their Ogden store).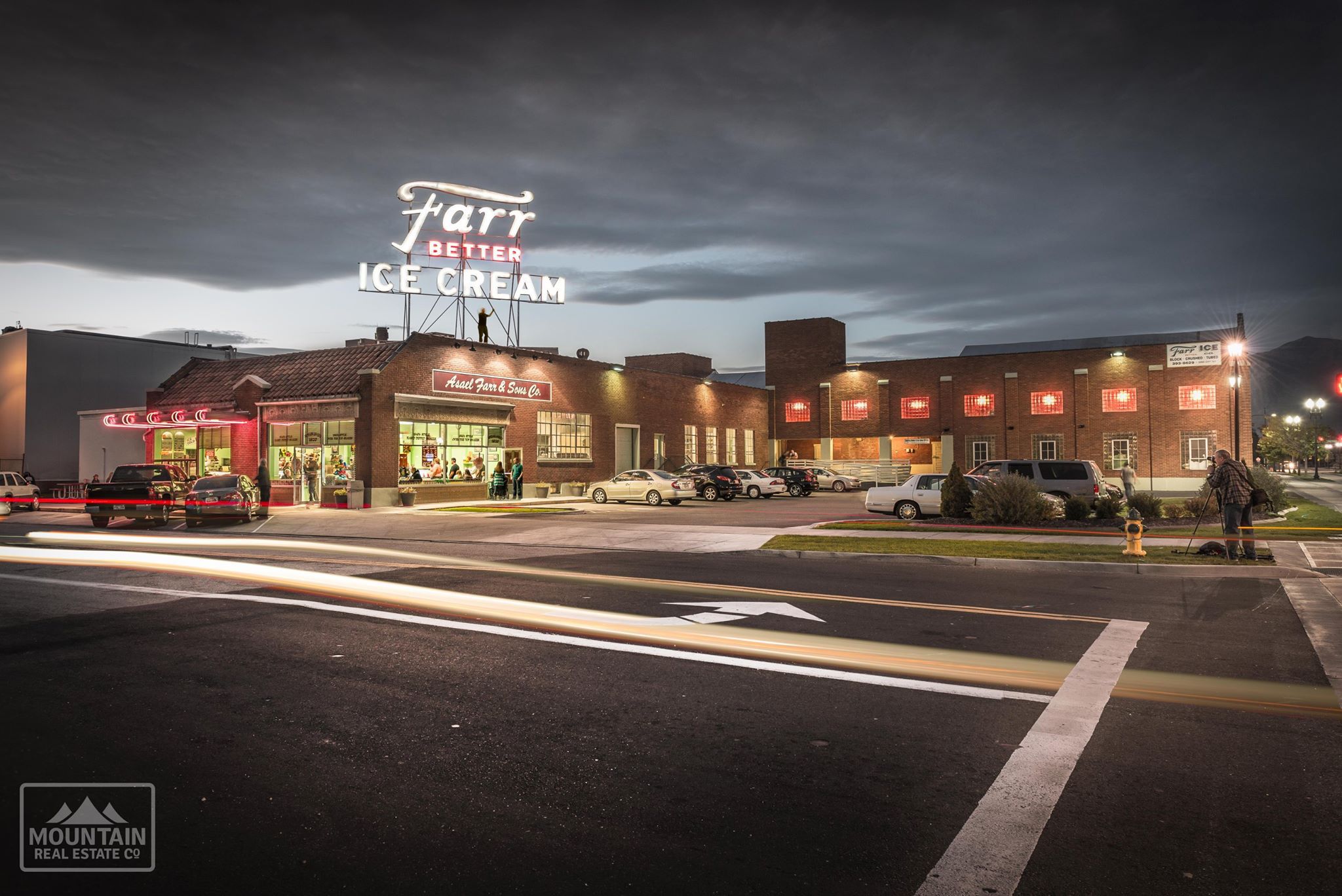 Farr's Better Ice cream turns 100 years old this year, so help them celebrate by picking up your favorite flavor today! Below you will find one of my favorite ways to use Farr Better ice cream.

S'mores ice cream pops (by Hannah Haslam)
Ingredients:
-Farr Better Chocolate ice cream, softened
-1 package of graham crackers, crushed
-2 Tbsp brown sugar
-½ cup butter, melted
- ? cup water
-¾ cup sugar
-¾ cup light corn syrup
-3 egg whites
-½ teaspoon cream of tartar
-1 teaspoon vanilla extract
-Preheat the oven to 325.
-Add the crushed graham crackers and brown sugar to the melted butter and stir until its clumped.
-Spread the crumbs on a parchment lined baking sheet and bake until golden brown – 10 -20 minutes. (I tend to go longer, because I like the crumbs to be crunchier, but watch them so they don't burn!)
-Cool the crumbs- remember they will harden as they cool. (Note: this can be done ahead of time, just store in an air-tight container.)
-Sprinkle some of the crumbs into the bottom of your popsicle or ice cream molds, and then scoop the softened ice cream in overtop of the crumbs. You can sprinkle some more crumbs on the filled molds if you want more crumbs.
-Place in the freezer to harden (2-3 hours). Don't forget to add the sticks before its frozen!
To make the fluff
-Combine the sugar, corn syrup and water over low heat until the sugar is melted. Turn up the heat to medium and simmer until the temperature reaches 240°.
-While the sugar is doing its thing, place the egg whites and cream of tarter in a stand mixer and whisk until soft peaks form. When the sugar reaches 240°, slowly and carefully pour the (very hot!!) mixture into the stand mixer while the motor is still running at a low speed. Keep whisking until the mixture is fully combined. Raise the speed of the mixer to high and whisk until fluffy (up to 8 minutes).
-Add the vanilla and whisk for 1 more minute to incorporate.
-Remove the ice cream bars from the molds and spread the fluff on the bars.
-Use a kitchen torch to quickly brown the marshmallow fluff. Serve!
Want more news on this topic? Farm Bureau members may subscribe for a free email news service, featuring the farm and rural topics that interest them most!