Cooking Up Healing at Nephi Hospital Kitchen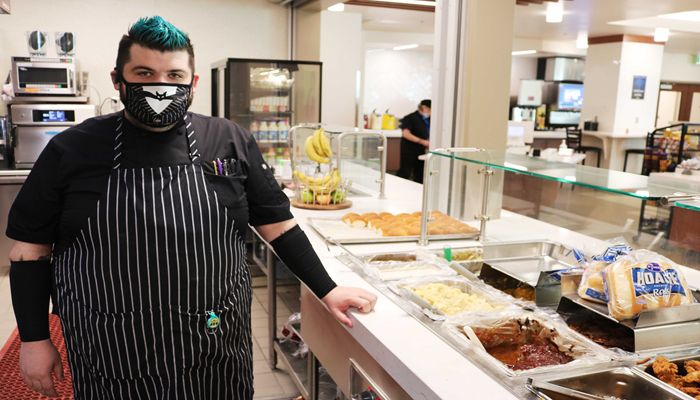 In the world of haute cuisine and trendy eateries, rarely does a cafeteria come to mind – yet alone in a hospital. While most people are looking for ways to stay out of the hospital, a unique approach to healing at the
Central Valley Medical Center
in Nephi is changing the way many see hospital food.
"We work just like a restaurant, but we're based in a hospital and we have to take health into consideration," said head chef Austin Buhler. "I saw the trends of bringing chefs into hospitals, but it hadn't been done in Utah yet. People have learned that if patients don't eat, they don't heal. So, we provide good food to eat, while helping with their health and eating habits."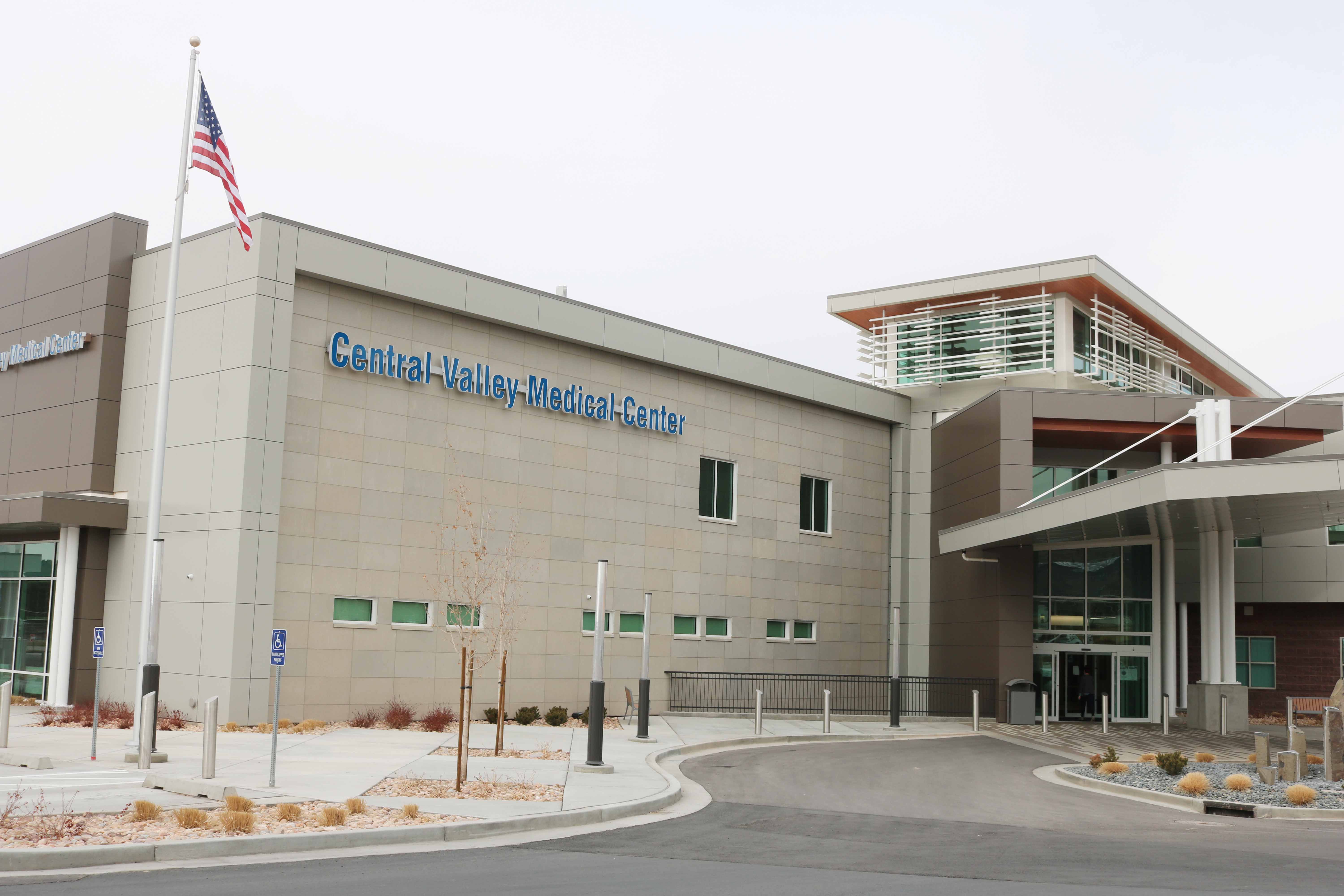 It was with this emphasis on healing through good food that helped the medical center make a transition from an ordinary cafeteria to a must-visit eatery over the last seven years. Recently, the medical center had a major renovation that included moving the grill from a small 'living room'-sized facility that could only sit a few dozen, to a spacious location with natural light that can serve more than 200.
Other investments included adding the latest in food prep technology to creating their own herb garden in the nearby courtyard where the grill grows its own chard, celery, basil, thyme, and more.
Focus on Local Quality
The grill strives to serve as much local food as possible, so it can also benefit the agricultural community. Buhler knows this well, having grown up on a family farm himself. Austin, who completed his culinary training at Utah Valley University, is the son of Jared and Amber Buhler, longtime farmers in Millard County. Jared is currently on the Utah Farm Bureau Federation Board of Directors.
"I have a reverence toward the food we serve because I know how hard it is to produce. Knowing who grew the food really changes it for me," Buhler said. "It's hard to get good quality, but it just tastes better. In our restaurant, we serve breads from Crumb Brothers in Cache Valley, pork from Beaver County, turkey from Sanpete County, cheese from Wasatch County, onions and other produce from Weber County, and have used other local vendors like Wasatch Meats and Willoughby Produce."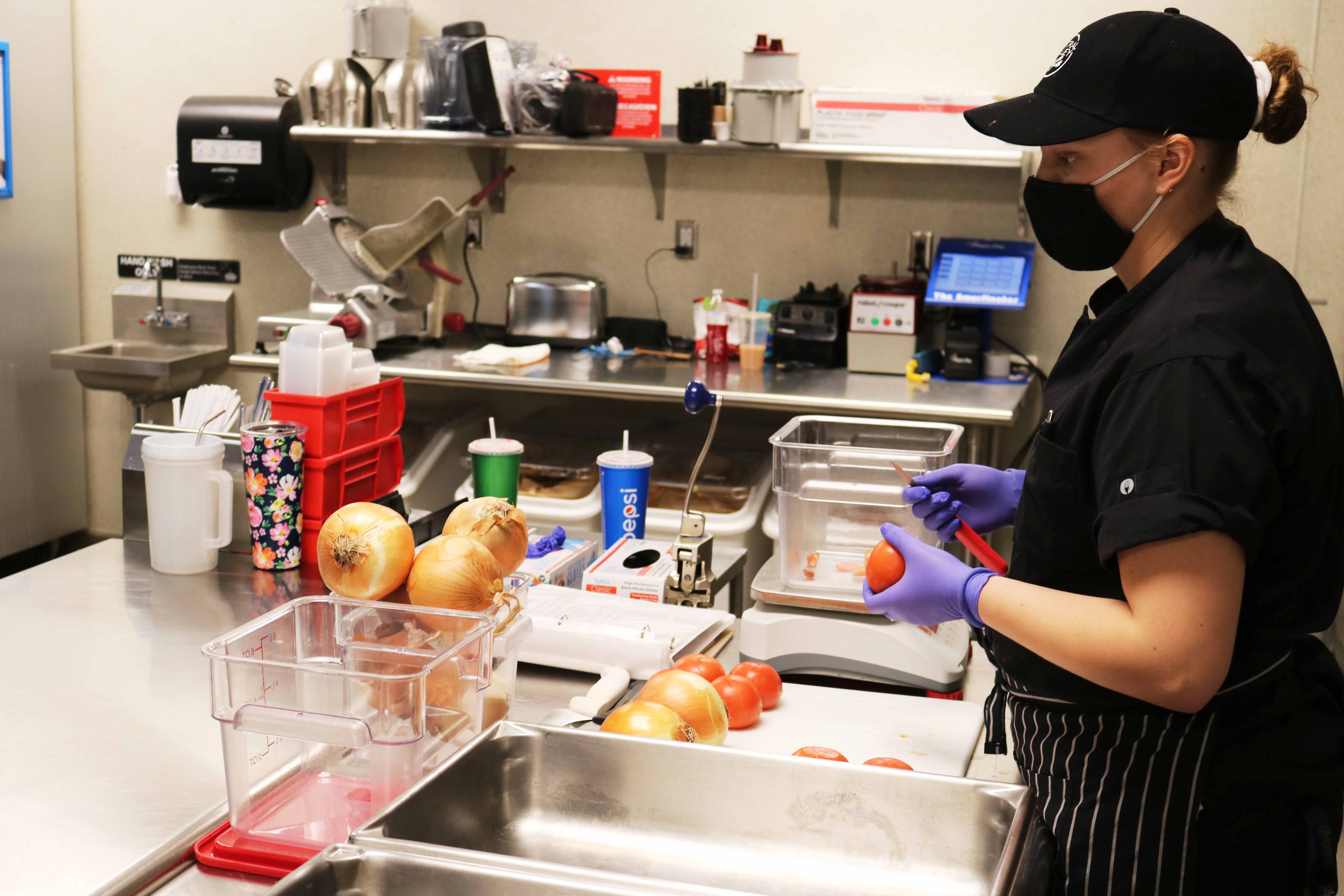 With an emphasis on quality and flavor, the grill also caters to a specific audience – patients. This isn't a situation where only the guests eat the fancy food, hospital patients can order from the same menu, with indicators on the menu showcasing which items fit specific dietary requirements. Even the physical menu itself is made to look like something you'd find in a high-end restaurant.
"We want to empower people to eat what they want, and just about everything we have has gluten-free options," Buhler said. "We also want to create a way for people to escape what can be a difficult situation of being in a hospital."
Creative Diagnosis
This escape is why Buhler creates things for people to eat that they may not expect from a cafeteria, and definitely with prices that would be a far cry from the top restaurants. The grill varies the menu to reflect seasonality and different cultures. This can range from items like lobster rolls, sushi, and authentic Japanese-style ramen, to street tacos and carnitas. But the favorite and most popular item is a comfort food to be sure.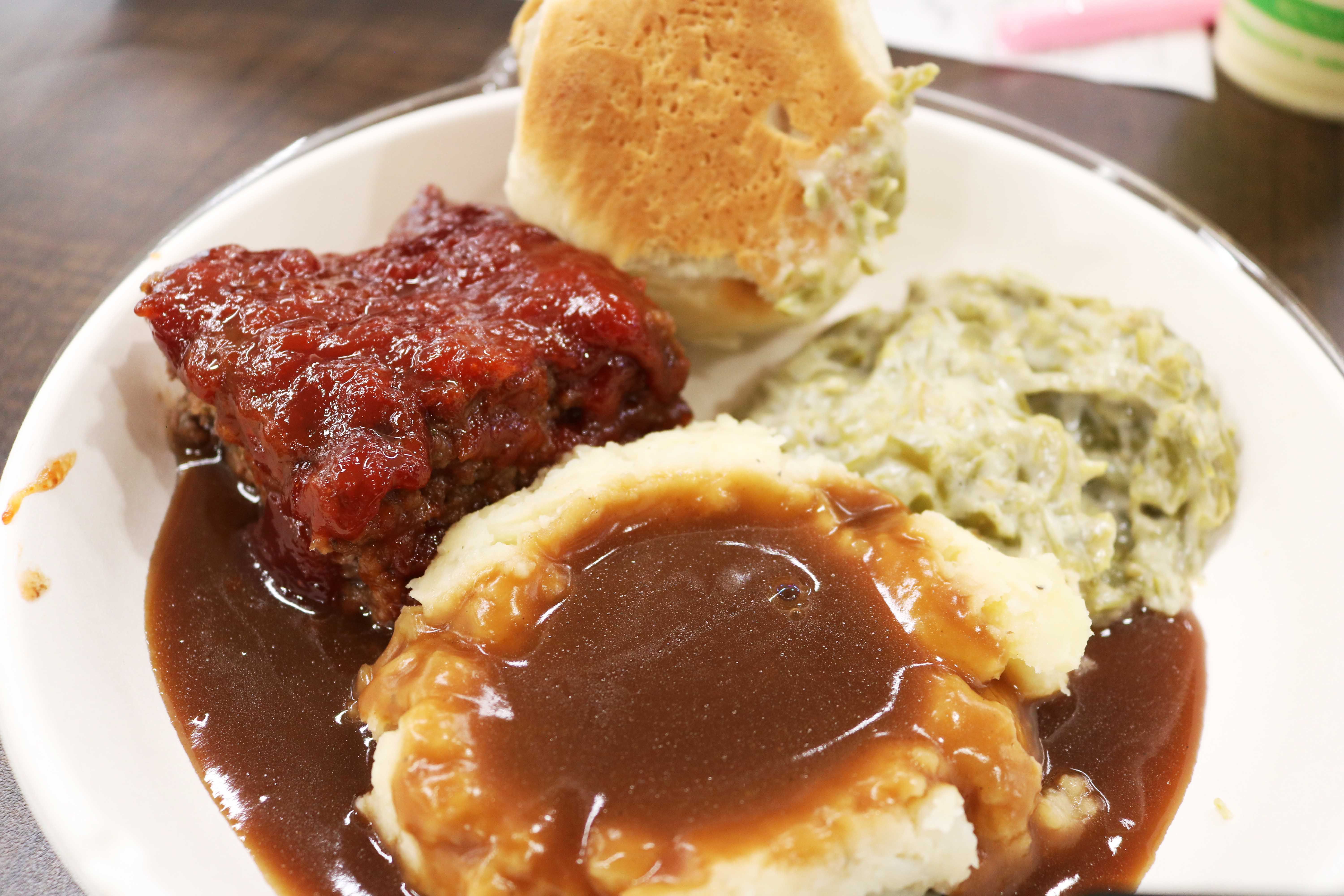 "By far, the most popular item we serve is our meatloaf. We probably serve 30 pounds of that every week," Buhler said.
The meatloaf is served on Thursdays, which is usually reserved for Americana foods. The grill will feature celebratory favorites as well, such as food for Chinese New Year or providing a shrimp broil with King Cakes for Mardi Gras.
While providing a great eating experience for guests and patients, Buhler and Central Valley Medical Center are also focused on another key customer – their employees. In addition to cooking a gourmet meal for the hospital board once a month, front-line workers and other medical staff regularly come to the grill for meals.
"Our employees love it and adjust their schedules so they can eat here," said Brian Allsop, human resources director for Central Utah Medical Center. "This appeals to everyone and our employees are happier."
Much of the appeal comes from the high-quality products being used. Buhler prefers to make as much from scratch as possible, whether that is tomatillo-based Salsa Verde sauce or their standard tomato sauce with fresh herbs, or slow-cooked meats that start cooking the night before.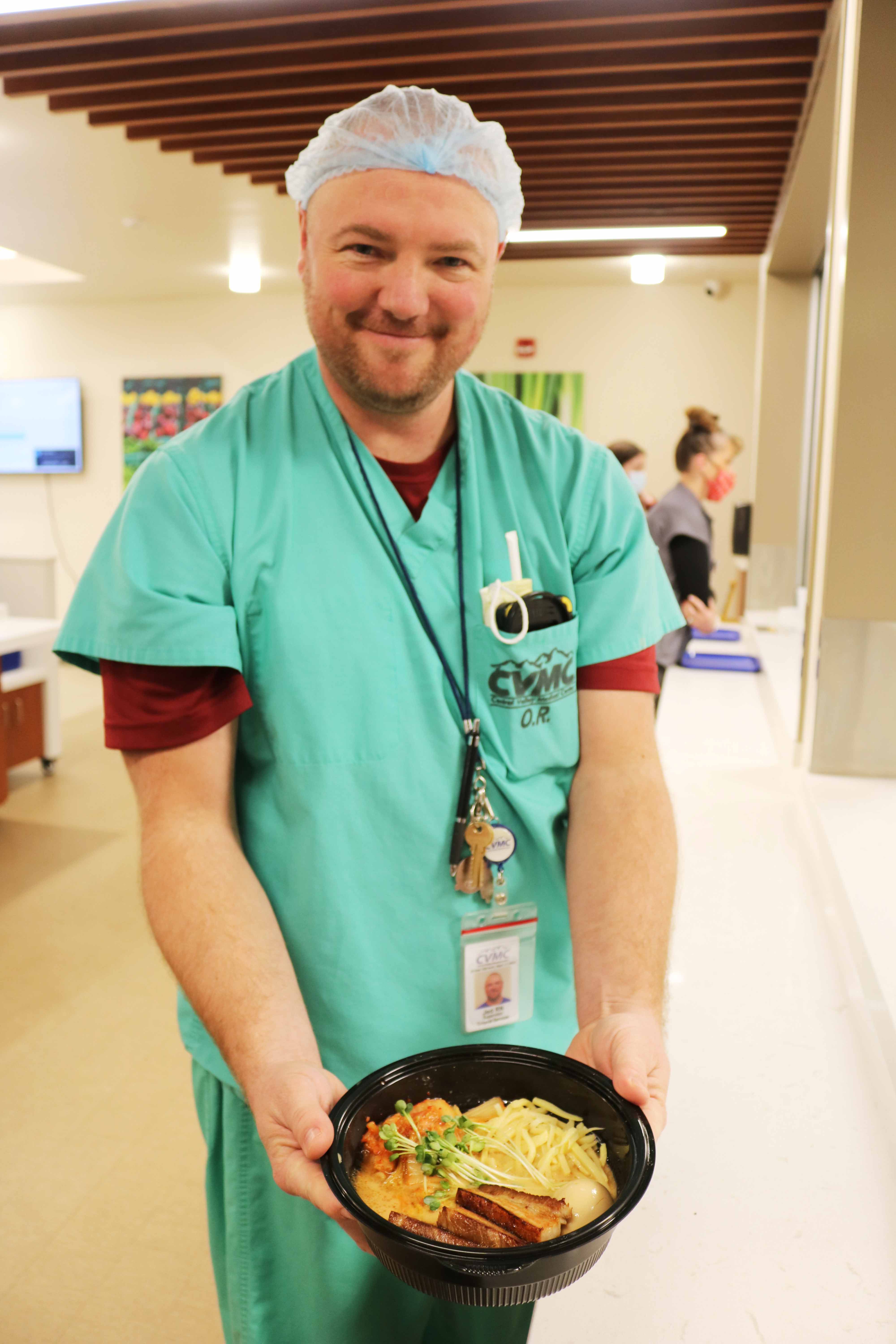 The focus on quality and variety helps fulfill a creative streak for Buhler.
"I love the creativity. I'll use varieties of colors, textures, and flavors just like an artist would," Buhler said.
But Buhler added that in the end, it's about the flavor and what the food can do for those who eat it.
"You could be having a terrible day, but [good food] can help," Buhler said.
Many have had their days improve, as the grill has become one of the more popular places to eat in Nephi and the surrounding area. Where the grill would once serve maybe 35 to 40 meals a day, they now regularly serve more than 250.
For those looking for a doctor's order to good taste, the Grill at Central Valley Medical Center is open to the public and ready to serve up delicious local meals for your health.
Want more news on this topic? Farm Bureau members may subscribe for a free email news service, featuring the farm and rural topics that interest them most!