Dairy Delight: Travelers Find New Farm-inspired Food Stop Southern Utah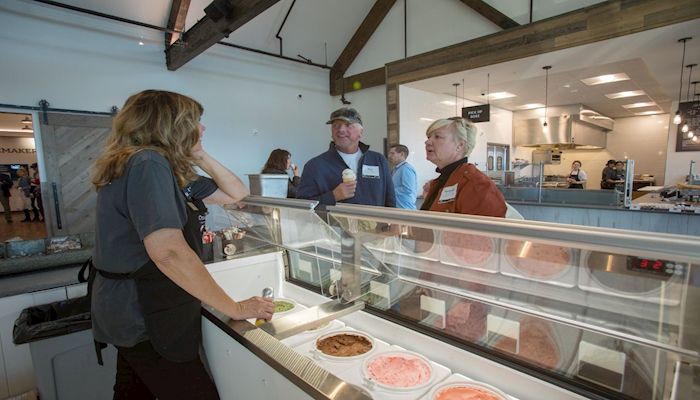 Many a traveler has been disappointed when stopping to refuel after long stretches on I-15 in southern Utah, faced with the grim prospect of another burger or the dreaded gas station burrito. But dairy farmers from the area surrounding Beaver, Utah have united to revamp the loved cheese outlet into a new dairy destination that satisfies your taste buds – welcome to 'The Creamery'.
Those familiar with the drive between Salt Lake City and St. George will undoubtedly remember the first dairy outlet in Beaver, which was created in 1952 by local dairy farmers. Part of the Dairy Farmers of America (DFA) dairy cooperative, the milk processing facility and cheese outlet was part of the local community in Beaver County for more than 65 years. Visitors would often stop in to buy cheese curds or ice cream while traveling, but it also served the local community as a gathering place.
Fast forward several decades and the interest in food and fresh ingredients has never been higher. Consumer interest in locally-sourced food has created the perfect opportunity for a reimagined farm-to-table experience that both showcases the hard work of local Utah dairy farmers and provides delicious food for visitors.
Having reopened during the winter, 'The Creamery' is more than four times the size of the old cheese outlet, and includes expanded retail space, greater product selection and an interactive, educational experience about dairy. The new facility also features a full-service café serving breakfast and lunch, with menu items including freshly-made sandwiches and other dairy-based selections showcasing the local cheeses made at the adjacent DFA Beaver City plant. Popular menu items include delicious grilled cheese sandwiches, Mac 'N Cheese, pizzas, soups & salads, and of course, ice cream.
But the aim of 'The Creamery' is to be more than just a place for a bite to eat, it's a way of packaging food around the story of the families that work to make that food a reality. The hope is that the experiences visitors have will be as impactful as the good food they've eaten.
"The Creamery is filled with storylines of its heritage in cheese making to its all-new dairy experience attraction, but what really sets it apart is it is a farm-to-table concept owned by hardworking family dairy farms," says Dennis Rodenbaugh, senior vice president and chief operating officer of DFA's Western Fluid Group. "These dedicated family farmers work tirelessly to provide the milk needed to make The Creamery's wide variety of cheeses. Our hope is that visitors leave The Creamery with new family memories and traditions, a deep appreciation for the dairy they consume and stories about these family farms."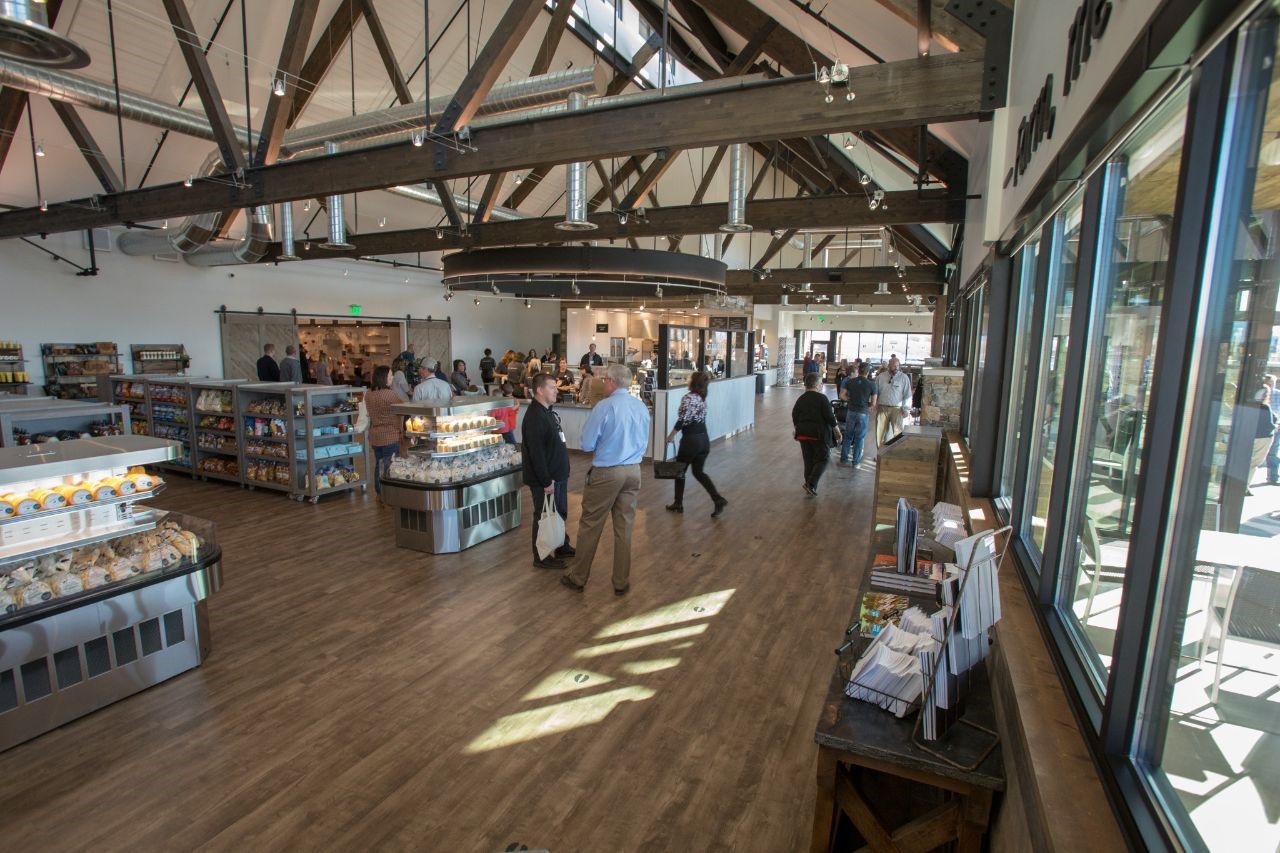 The experience aspect of the 'Creamery' store aims to connect with consumers in a new way, showcasing themes such as the health and comfort of the cows that produce the milk, the modern milking process, and their best-in-class cheesemakers.
Whether through social media or personal experiences, the 'Creamery' is the latest effort made by farmers and ranchers in Utah – and throughout the rest of the country – to connect those eating food with the farm and ranch families that produce it.
"Three or four generations ago, you wouldn't have to look very far to see how you were connected to a farm or to know where your food came from because your family was involved, or your neighbor was," said Ron Gibson, president of the Utah Farm Bureau Federation and a dairy farmer in Weber County. "But farmers and ranchers have become so good at what they do, it's made it possible for our economy to diversify and most of us aren't involved in agriculture anymore. This is another great way to help us all remember the great food we have, and where it comes from."
Early feedback from visitors has been very positive, from the menu options to the rustic atmosphere of the café. But the experience hasn't been designed exclusively for the 17,000 vehicles that pass the location on I-15 every hour. Local residents have embraced the new café and store as a community asset, even official changing the name of Beaver City to celebrate the famous squeaky cheese curds for one day.
"Beaver City is proud to honor the hardworking dairy farms who own and supply 'The Creamery' and thousands of visitors who have sampled its cheese by officially changing its name to 'Curd City'," said Matt Robinson, mayor of Beaver City. "We think our curds are some of the best around, and what better way to acknowledge the positive impact they have had on our community than changing our name."
The 'Creamery' is also an example of how agriculture can spur economic development in rural areas of Utah. The recipient of a $50,000 fast-track grant from the Governor's Office of Economic Development to help with construction, the new venture has led to the addition of several new jobs, which have a large impact in the smaller community.
From job growth and a new place to eat for locals, to forging a stronger connection between farmers and the food we all eat, the Creamery is a welcome addition to southern Utah – one that will leave visitors full and satisfied.
The Creamery is located at 165 South 500 West in Beaver, just west of the old Beaver Cheese store. The café is open Monday-Saturday, from 8 a.m. to 3 p.m., while the store stays open until 6 p.m. Shoppers can also visit online for food and gifts at thecreameryutah.com.

Want more news on this topic? Farm Bureau members may subscribe for a free email news service, featuring the farm and rural topics that interest them most!