Finalists Named for 2017 Utah Leopold Conservation Award®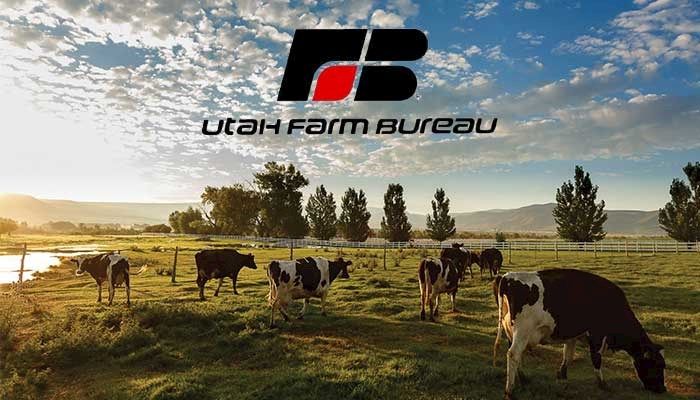 SANDY, Utah – (October 9, 2017) - Sand County Foundation, in partnership with Western AgCredit, the Utah Farm Bureau Federation, and the Utah Cattlemen's Association, is proud to announce the finalists for the prestigious Utah Leopold Conservation Award® which honors Utah landowner achievement in voluntary stewardship and management of natural resources.
The finalists are:
Michael Peterson oversees the family Triple P Ranch in Nephi where they manage a cattle herd in a way that results in improved herd efficiency and effective conservation that benefits the range, wildlife, and neighborhood. Triple P partnered with others to improve sage grouse habitat and the Bear River waterway to prevent erosion and improve water quality. Guided by planning goals and working with partners, the Petersons have completed many projects that enhance the natural resources while improving operational efficiency.
Fred Thurston owns and manages a dry farm, cattle and mink ranch in Morgan. He has voluntarily adopted innovative conservation practices because it makes sense, such as planting grass in seasonal waterways to slow the water, reduce erosion and provide forage. This has greatly increased his herd capacity. In partnership with Division of Wildlife Resources and sportsmen, a portion of the Weber River has been rehabilitated. For years Fred has actively helped other ranchers and young people become invested in modern conservation practices.
Given in honor of renowned conservationist Aldo Leopold, the Leopold Conservation Award recognizes extraordinary achievement in voluntary conservation. It inspires other landowners through these examples and provides a visible forum where farmers, ranchers and other private landowners are recognized as conservation leaders. In his influential 1949 book, A Sand County Almanac, Leopold called for an ethical relationship between people and the land they own and manage, which he called "an evolutionary possibility and an ecological necessity."
The Leopold Conservation Award will be presented at the Utah Farm Bureau's Convention on November 17. The award recipient will receive $10,000 and a crystal depicting Aldo Leopold.
"Western AgCredit is proud to sponsor the Leopold Conservation Award in Utah. These ranching families have worked for generations to improve the quality and production capacity of their ranches. Conservation is a way of life to these families and we appreciate their commitment to being exemplary stewards of the land," said David Brown, CEO of Western AgCredit.
"We congratulate these families on the recognition that comes from being listed as finalist for this award. The Sand County Foundation and Aldo Leopold are a great example of the good that can be done when groups work together to promote the wise use of our natural resources," said Ron Gibson, President, Utah Farm Bureau. "While we can only recognize a few families with this award, they truly represent the vast majority of farmers and ranchers in our state who feel a sense of responsibility to the land and animals."
"The Utah Cattlemen's Association is proud to be a part of a cooperative effort to recognize Utah landowners who practice outstanding stewardship and dedication to the principles of conservation," said Brent Tanner, Executive Vice President, Utah Cattlemen's Association.
The Leopold Conservation Award in Utah is made possible through the support of Western AgCredit, The Nature Conservancy, Utah Farm Bureau Federation, Producers Livestock Marketing, Utah Department and Agriculture and Food, Utah Wool Growers Association, Utah Cattlemen's Association and Utah Association of Conservation Districts.
Visit www.leopoldconservationaward.org.
ABOUT THE LEOPOLD CONSERVATION AWARD
The Leopold Conservation Award is a competitive award that recognizes landowner achievement in voluntary conservation. The award consists of $10,000 and a crystal depicting Aldo Leopold. Sand County Foundation presents Leopold Conservation Awards in California, Colorado, Kansas, Kentucky, Nebraska, North Dakota, South Dakota, Texas, Utah, Wisconsin and Wyoming.
ABOUT SAND COUNTY FOUNDATION
Sand County Foundation (www.sandcountyfoundation.org) is a non-profit conservation organization dedicated to working with private landowners across North America to advance ethical and scientifically sound land management practices that benefit the environment.
ABOUT WESTERN AGCREDIT
Western AgCredit is the leader within the agricultural finance industry with 100 years of lending to agricultural producers and rural communities in the Intermountain West. It currently serves approximately 1,700 customers with a full range of credit and financial services, as well as providing financial and volunteer support to several agricultural and community groups and organizations. More information at www.westernagcredit.com.
ABOUT UTAH FARM BUREAU
The Utah Farm Bureau Federation (UFBF) is the largest general farm and ranch organization in the state with more than 32,000 member families. Its mission is to inspire all Utah families to connect, succeed and grow through the miracle of agriculture. UFBF attempts to improve economic opportunities for the state's farmers and ranchers, ensure America's food security, protect the natural resources of our state, and improve the overall quality of life. More information can be found at www.utahfarmbureau.org.
ABOUT UTAH CATTLEMEN'S ASSOCIATION
The Utah Cattlemen's Association (UCA) has represented Utah cattle producers since 1870, preserving the heritage and strength of the industry through education and public policy and by supporting and establishing the adoption of good principles of raising and marketing cattle and caring for the land we ranch on. Efforts are made possible through membership contributions. More information at www.utahcattlemen.org.
Contact: Matt Hargreaves, Utah Farm Bureau, 801-233-3003 or @MountainFarmer on twitter.
Chris Schellpfeffer, Sand County Foundation, 608-663-4605 ext. 31
Want more news on this topic? Farm Bureau members may subscribe for a free email news service, featuring the farm and rural topics that interest them most!