Finalists Selected for Utah Leopold Conservation Award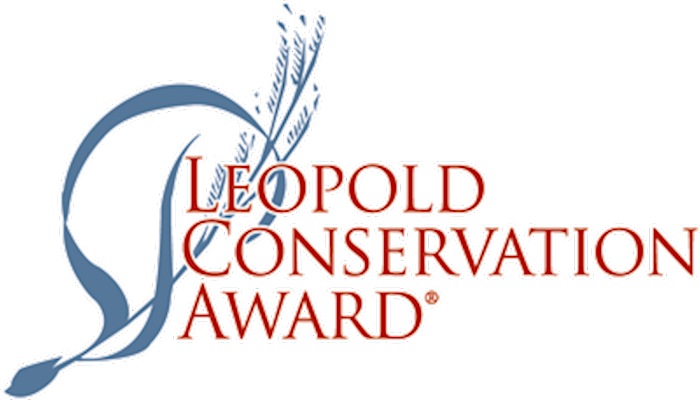 SANDY, Utah -- Three finalists have been selected for the prestigious 2018 Utah Leopold Conservation Award®.
Given in honor of renowned conservationist Aldo Leopold, the award recognizes farmers, ranchers and foresters who inspire others with their dedication to land, water and wildlife habitat management on private, working land.
In Utah the $10,000 award is presented annually by Sand County Foundation, Western AgCredit, Utah Farm Bureau Federation, and Utah Cattlemen's Association.
The finalists are:
Basque Cross Ranch of Park Valley: Since purchasing their ranch in 1989, Lance and Emilie Westmoreland have improved its irrigation and cattle-watering systems. Thousands of acres of unproductive black greasewood shrubs were converted to productive native grasses that beef cattle can graze on over the winter. The Westmorelands received The Society for Range Management's Rancher of the Year award in 2010.
Ercanbrack Livestock of Coalville: Ed & Dixie Ercanbrack and their family have worked for decades to improve soil health, forage production on their cattle ranch. The Ercanbracks have partnered with others to improve wildlife habitat and water quality. Their conservation work includes regeneration of aspen tree groves. Their pastures are managed to benefit beef cattle and wildlife. The ranch hosts youth day camps and conducts outreach on agricultural and conservation issues.
JY Ferry & Son, Inc. of Corinne: John, Ben and Joel Ferry own and operate a ranch that encompasses more than 35,000 acres of irrigated farmland, wetlands and rangeland. The cattle ranch is a leader in implementing new practices that improve soil health, grazing techniques and water efficiency. Rotational grazing, cover crops and no-till practices have benefited the ranch's soils, crops, cattle and wildlife.
This year's finalists will be recognized November 1 at the Utah Association of Conservation Districts luncheon in St. George. The award recipient will be formally presented on November 16 at the Utah Farm Bureau Federation's Annual Meeting in Layton.
"Western AgCredit is proud to sponsor the Leopold Conservation Award in Utah.
These families have worked for generations to improve the quality and production capacity of their ranches. Conservation is a way of life to these families and we appreciate their commitment to being exemplary stewards of the land," said David Brown, CEO of Western AgCredit.
"We congratulate these families on the recognition that comes from being list
ed as finalist for this award. The Sand County Foundation and Aldo Leopold are a great example of the good that can be done when groups work together to promote the wise use of our natural resources. While we can only recognize a few families with this award, they truly represent the vast majority of farmers and ranchers in our state who feel a sense of responsibility to the land and animals," said Ron Gibson, President, Utah Farm Bureau.
"The Utah Cattlemen's Association is proud to be a part of a cooperative effort to recognize Utah landowners who practice outstanding stewardship and dedication to the principles of conservation," said Brent Tanner, Executive Vice President, Utah Cattlemen's Association.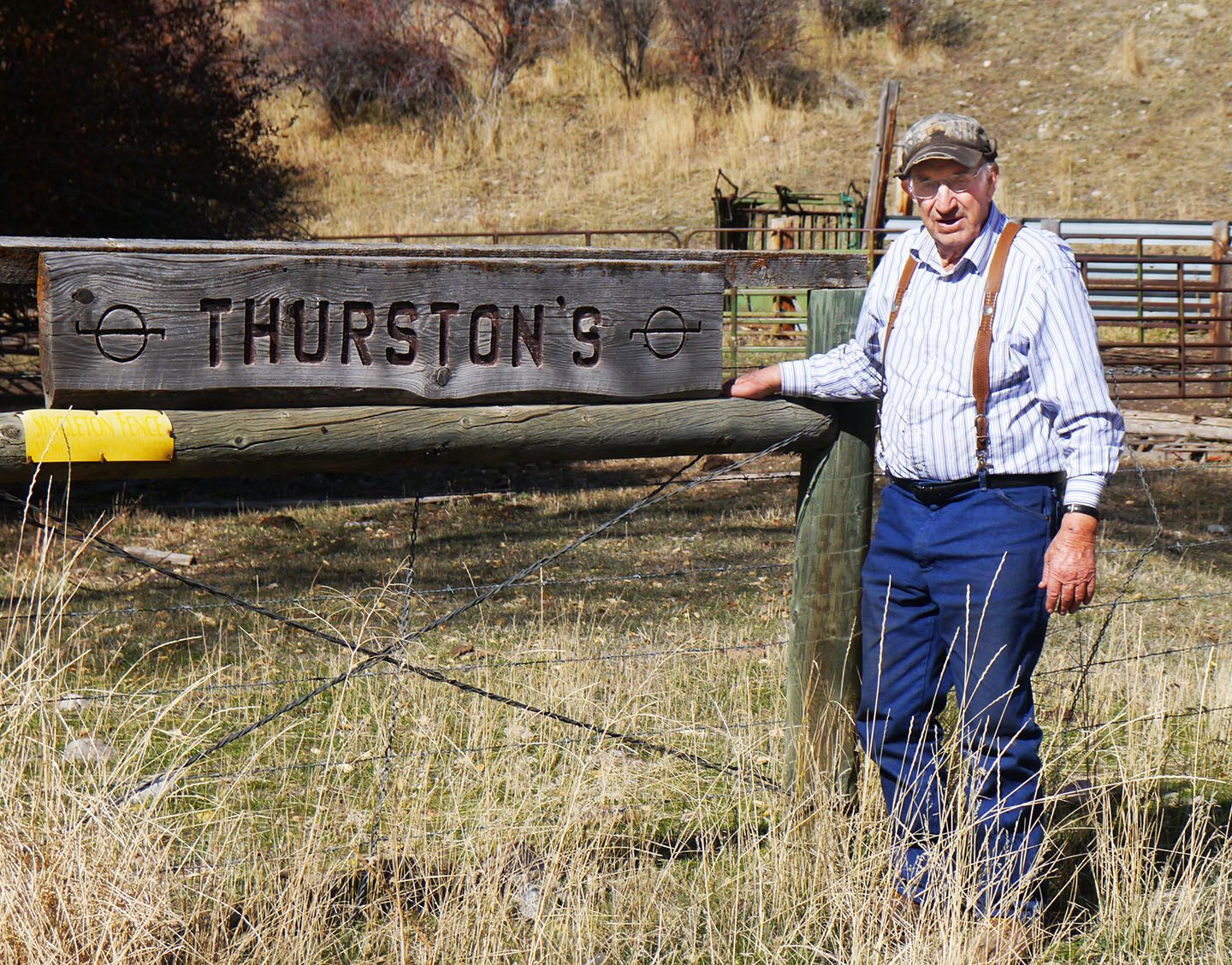 The 2017 recipient was Fred Thurston, a rancher from Morgan in Morgan County.
The Leopold Conservation Award in Utah is made possible thanks to the generous contributions from Western AgCredit, Utah Farm Bureau Federation, Utah Cattlemen's Association, Utah Association of Conservation Districts, The Nature Conservancy, Utah Wool Growers Association, Producers Livestock Marketing Association, and the Utah Department of Agriculture and Food.
Sand County Foundation presents the Leopold Conservation Award to private landowners in 14 states for extraordinary achievement in voluntary conservation. To read the stories of other extraordinary landowners, visit www.leopoldconservationaward.org.
# # #
LEOPOLD CONSERVATION AWARD PROGRAM
The Leopold Conservation Award is a competitive award that recognizes landowner achievement in voluntary conservation. Sand County Foundation presents the award in California, Colorado, Kansas, Kentucky, Missouri, Nebraska, North Dakota, Oklahoma, Pennsylvania, South Dakota, Texas, Utah, Wisconsin and Wyoming.
SAND COUNTY FOUNDATION
Sand County Foundation is a non-profit conservation organization dedicated to working with private landowners across North America to advance ethical and scientifically sound land management practices that benefit the environment. www.sandcountyfoundation.org
UTAH FARM BUREAU FEDERATION
The Utah Farm Bureau is the largest general farm and ranch organization in the state with more than 34,000 member families. Its mission is to inspire all Utah families to connect, succeed and grow through the miracle of agriculture. It strives to bring value to every citizen and community through love of God, family, country, and the land through political action, educational and informational means. www.utahfarmbureau.org.
WESTERN AGCREDIT
Western AgCredit is the leader within the agricultural finance industry with nearly 100 years of lending to farmers in the Intermountain West. It currently serves approximately 1,700 customers with a full range of credit and financial services, as well as providing financial and volunteer support to several agricultural and community activities, including, among others, Utah Farm Bureau, Utah Cattlemen's Association, Utah Wool Growers Association, the FFA, and the 4-H. www.westernagcredit.com.
UTAH CATTLEMEN'S ASSOCIATION
The Utah Cattlemen's Association has represented Utah cattle producers since 1870, preserving the heritage and strength of the industry through education and public policy and by supporting and establishing the adoption of good principles of raising and marketing cattle and caring for the land we ranch on. Efforts are made possible through membership contributions. www.utahcattlemen.org.
For more information, please contact Matt Hargreaves, Utah Farm Bureau, at 801-233-3003 or matt.hargreaves@fbfs.com; or Casey Langan, Sand County Foundation, at 608-663-4605 ext. 32 or clangan@sandcountyfoundation.org.
Want more news on this topic? Farm Bureau members may subscribe for a free email news service, featuring the farm and rural topics that interest them most!