From Grain to Glass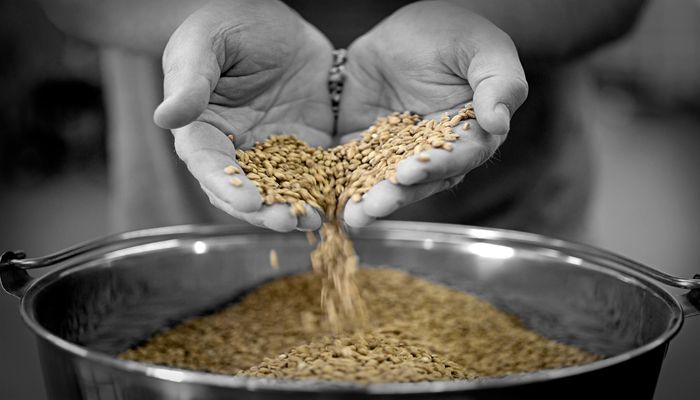 Located in Salt Lake City, Sugar House Distillery prides itself on being one of the few true grain-to-glass distilleries in Utah. James Fowler, owner and head distiller of Sugar House Distillery, opened the doors to his business in 2014, becoming just the third small-batch, handcrafted distillery in the state.  From milling to distilling, barreling, and bottling, the entire process happens in-house.
Fowler has always been interested in the art and craft of distillery. Before starting his own business, he spent many years brewing at home and was even recognized as "Home Beer Brewer of the Year" from Mountain Home Brewing in 1994.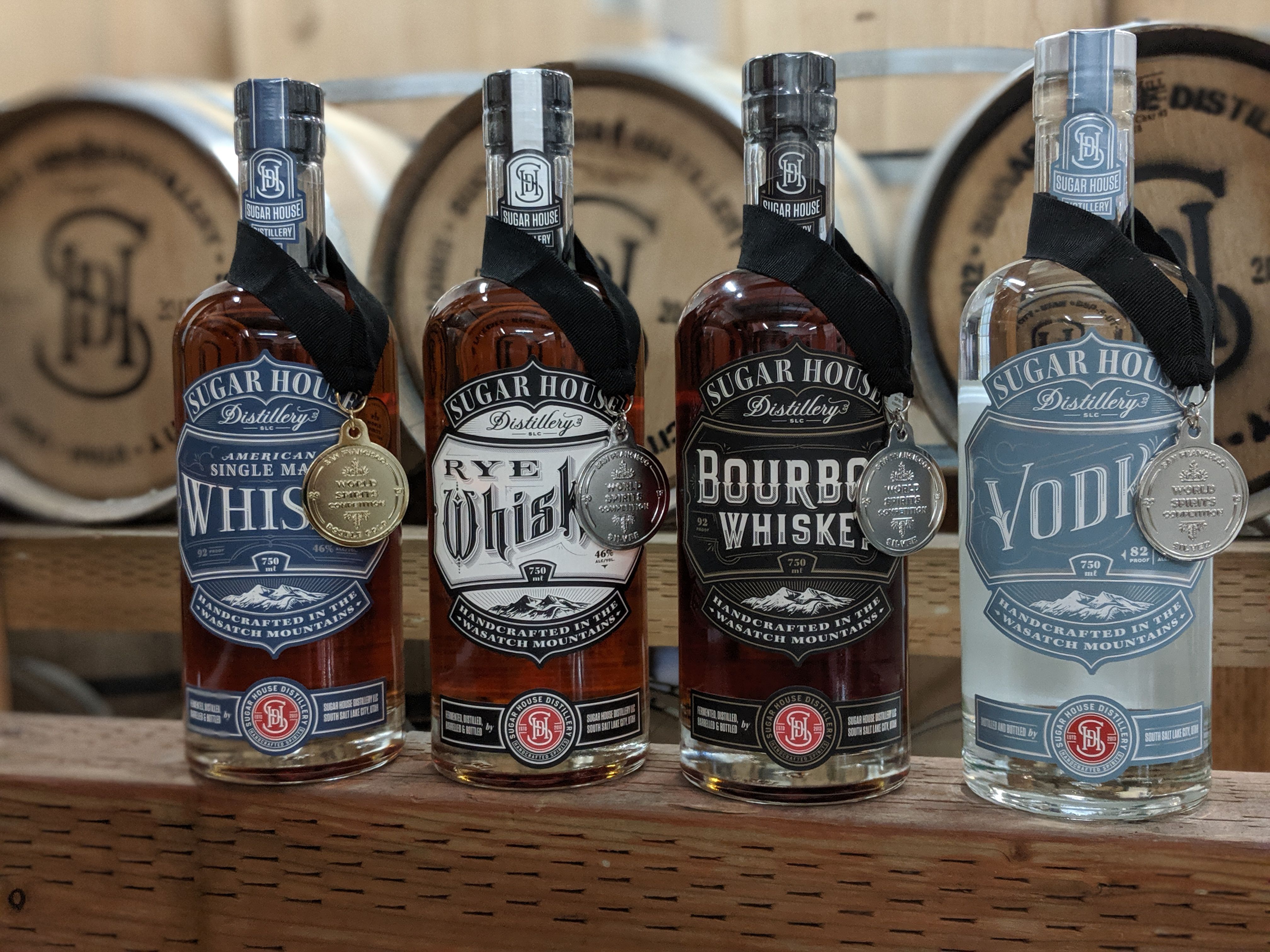 "I always knew brewing and distilling is what I wanted to do," Fowler said. "There is just something about making a product yourself and having others like and enjoy it." 
Small-batch, hand-crafted distilleries are a growing trend across the United States - a trend that has been slower to catch on in Utah. Fowler grew up in Bountiful but was living in Texas when he was thinking about opening his own business. That's when he decided to return to Utah and open his distillery here. 
"A lot of people ask why I decided to start a distillery here in Utah, especially since it is kind of like selling snow to an Eskimo," he laughed. "We have a great ability to source locally here in Utah. There are just so many good raw materials to work with here. The corn is good and the rye and barley are amazing."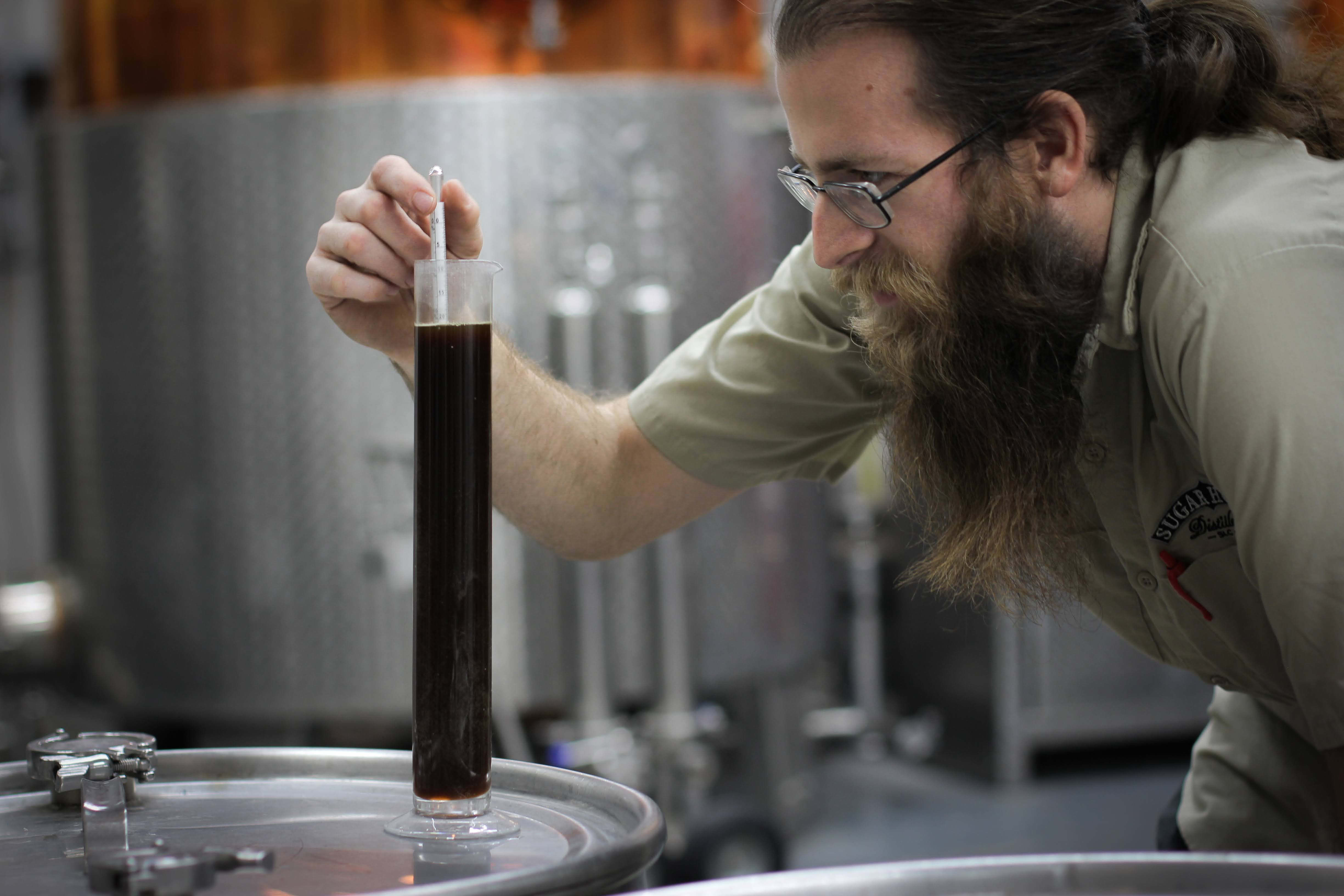 Sourcing quality ingredients has always been a top priority for Sugar House Distillery. Fowler can source 90 percent of the grain for his distillery within 125 miles of his location. Most of that grain comes from farmers in Delta, Brigham City, and other farms in Northern Utah. 
"This year is going to be harder to source locally because of the drought, but the farmers here in Utah have been really great to work with," Fowler said. "A lot of them will actually come and ask, 'What can we grow for you?' It's been a great partnership."
Using local grain in his distillery does more than support Utah's farmers. It also helps create flavor profiles that are regionally specific to Utah. Distilling is a touchy process and the smallest thing can change how the final product tastes, including where and how the grain is grown. For example, spirits distilled in Kentucky are going to taste differently compared to spirits produced with Utah grain.  
Fowler said Utah's unique weather pattern has a large impact on grain flavor. Thanks to Utah's dry climate, cold winters and hot summers, which are especially great for growing rye, the spirits he creates are sweeter in taste and have more notes of berries and stonefruits. 
A major benefit of small-batch, handcrafted distilleries is that Fowler can carefully monitor each batch of spirits throughout the entire process, allowing him greater control over the alcohol content and final flavor. 
Fowler mills the grain in house and mixes it with water to create a mash and start the fermentation process. After fermenting, the mash is added to a still where distillation process begins. Distilling involves separating alcohol from water through evaporation and condensation. Through careful timing and temperature control, Fowler and his team are able capture the most desirable component of the alcohol known as the "heart." 
After distilling, the spirits are placed in wood barrels to age which helps influence the color and flavor of the drink. Utah's hot summers and cold winters are also ideal for aging the products in barrels. The change temperature opens and closes the pores of the barrel, which influences the flavor. The inside of each barrel is charred and, depending on the level of charr, the flavor can vary anywhere from caramel to dark chocolate.
In the future, Fowler hopes to expand production and move into a larger building. Currently, Sugar House Distillery can produce three, 50-gallon barrels of spirits a day and store around 400 barrels in the barrel room. The average barrel is stored in the warehouse for four years, but through growth and expansion, the goal is to be able to store barrels for an average of 8-10 years. 
While growth and product sales are certainly important, Fowler said his biggest goal is to continue creating products that people enjoy. 
"Of course, we want to keep growing and expanding and making money, but my real goal is to make an amazing product that people enjoy for as long as I possibly can. That's what is most important to me," Fowler said.
Sugar House Distillery produces several varieties of whisky, rum, vodka, and canned cocktails. These are available to purchase at most DABC liquor stores across the state. Learn more about Sugar House Distillery at sugarhousedistillery.net.
Want more news on this topic? Farm Bureau members may subscribe for a free email news service, featuring the farm and rural topics that interest them most!