How to Find Farm Help for Your Ag Business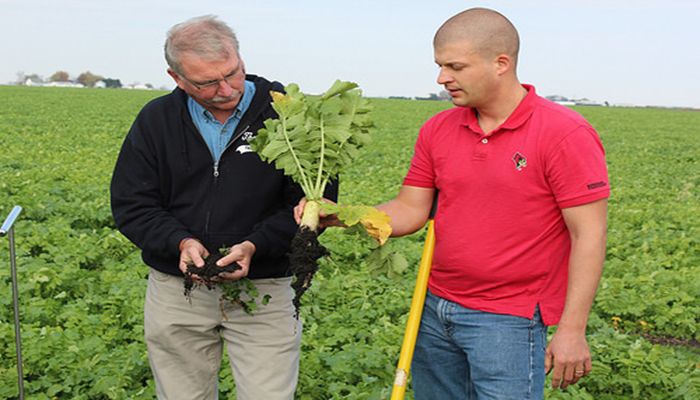 Having hardworking, trustworthy people working on your agricultural operation is crucial to your success. Your reliance on your team makes hiring good employees important but finding those people may be more difficult than ever. These tips can help you get started in the right direction.
Have a Plan
Your ag operation is a business. You should — and likely do — have a variety of processes in place to keep everything running smoothly, like yearly operational plans, long-term plans, emergency plans, machinery maintenance plans, a succession plan, etc. Because people are so central to your business, you should also have a thorough employment management plan prepared with input from a consulting team that includes your tax advisor, accountant, legal advisor and insurance agent.
Identify the Skills and Qualities Needed
Think through what you need in an employee for your farm or ranch as you create a job description. If you're using a general job description or one you've used in the past, update it based on things you've learned since its last use and/or your specific needs.
Who's your ideal employee? Candidates should be highly motivated, independent, strong, dexterous and team players. Farm labor jobs often require specialized skills, like a commercial driver's license or even experience with agritourism. Outline the qualities needed to be successful at the job; also list which skills you're comfortable teaching a new employee.
Be Clear About Your Expectations
Determine a pay range that is fair based on the market and your capabilities. Use local resources and other employers in your area to determine what is appropriate and communicate that to applicants both in the job description and during the interview process.
When you conduct the interview, be clear about your expectations. Starting with a mutual understanding of what the job entails can only benefit both you and your employee. You don't want to put the time and effort into training an employee — only to have them quit two weeks in because the job wasn't what they expected. You may also consider a hands-on aspect to the interview to ensure their skill level and your expectations are a match.
Recruit in the Right Places
Knowing where to share the job description that you so painstakingly created can be difficult. The key is to consider who you are looking for and determine how you might reach them. So how can you find farm help? Here are some good places to start.
Local High Schools. Students may be looking for evening/weekend jobs, and graduating seniors who aren't interested in higher education may slide seamlessly into your employee roster.
Area Colleges, Especially Land Grant Universities. If you're not looking for a long-term employee, any college with an agriculture program likely has students who are searching for hands-on experience.
Local 4-H and FFA Groups. Not only will you have an audience of potential young employees interested in agriculture, they may also have friends and family members seeking employment in the field.
State Workforce Development. Your state office is a resource to connect with potential employees.
Online Platforms. Places like Indeed and LinkedIn offer the ability to reach out to job-seekers. Social media platforms can help spread the word that you are looking for someone to hire, and don't forget about the online groups you participate in.
Word of Mouth. Spread the word to others in your community and ask for references from current and/or former employees.
Community Bulletin Boards. It may seem old-school, but your community is the greatest asset that you can tap into to find farm or ranch employees. You never know who has a friend or family member looking for work.
Be Willing to Teach
With fewer people coming from farming families (and those that do often staying with their own family business), some of your best potential employees may not have a background in agriculture but could learn. If you have the time and ability, consider hiring someone who ticks off all your non-skill-based boxes, but may need more guidance to learn the ropes.
Create an Onboarding Process
New employees learn by doing, and it's tempting to throw them in the job on day one. Establishing a standard operating procedure for welcoming new hires can make the difference between a successful hire and a dud. Again, this comes back to preparation on your part. Spend some time to thoroughly consider what your farm employee needs to know and when. What tools and resources do they need to be successful? How can they access them? Do this organizational effort up front; you'll be able to use it again for future farm hires.
Protect Your Newest Asset
Once you have that new employee in place, make sure your ag operation is protected. As your business expands, it's important to reassess your insurance coverage. Ag-based business insurance ensures your farm or ranch is protected financially from fire, theft and even animal attacks. Workers' compensation safeguards both your farm and your employees, ensuring they have a safe place to work. Connect with a Farm Bureau agent today to talk about your coverage.
This article was first published by Farm Bureau Financial Services, and is posted here with permission.
Want more news on this topic? Farm Bureau members may subscribe for a free email news service, featuring the farm and rural topics that interest them most!