Impact of Covid-19 on Services Used by Utah Farm Bureau Members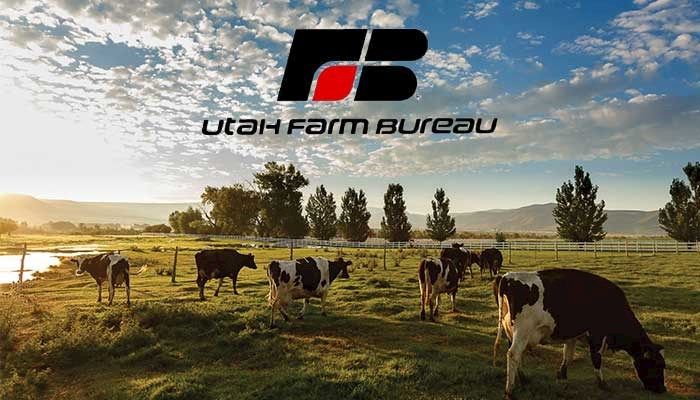 INFORMATION AS OF 3-27-2020 (3 p.m.)
The following information is a best attempt at providing information on services frequently used by Utah Farm Bureau members. Those wanting specific details should contact these organizations directly.
- Farm Bureau Financial Services is following all guidelines and recommendations from the various sources of expertise to mitigate the impacts of COVID-19. They are also committed to continuing to service client/member needs, whether that be through local offices or online account access. Any impacts to claims handling related to insurance products will be minimized as much as possible so that members continue to receive the level of care that Farm Bureau Financial Services is known for. Please contact your agent for specific information.

-Many County Farm Bureau events and board meetings have been postponed or canceled. For details on your County Farm Bureau's activities, contact the County Farm Bureau President by clicking HERE.

-Federal agencies: The USDA's offices of Rural Development (RD), Farm Service Agency (FSA), and Natural Resource Conservation Service (NRCS) are asking customers to make advanced appointments. All USDA Service Centers are currently accessible by phone appointment only. USDA staff are working with customers through phone, email and online communications. Fieldwork continues with appropriate social distancing to help producers with conservation planning and financial assistance through Farm Bill programs.
FSA staff are available to continue helping agricultural producers with program signups, loan servicing and other important actions. Additionally, FSA is relaxing the loan-making process and adding flexibilities for servicing direct and guaranteed loans to provide credit to producers in need. FSA will temporarily suspend loan accelerations, non-judicial foreclosures, and referring foreclosures to the Department of Justice.
-Bureau of Land Management: A 5.7 magnitude earthquake and multiple aftershocks that shook the Salt Lake City area Wednesday, Mar. 19. The building housing the Utah State BLM Office has been inspected and was deemed to be structurally sound. However, the Utah State Office will remain closed until assessments, cleanup, and repairs are complete. The safety of our employees and the public is our top priority. The BLM leases space in a private building.
For up-to-date information regarding our response to the earthquake, please visit: www.blm.gov/alert/earthquake-alert. Additionally, United States Geological Survey has guidance and a campaign that provides earthquake safety information. Learn more here: https://on.doi.gov/3deQ1BY and https://bit.ly/393d0MI. The BLM will issue another news release when the office is operational again.
-Utah Department of Agriculture & Food. The Utah Department of Agriculture and Food (UDAF) will continue their office and field functions as usual. UDAF will continue all food production, animal health and identification, and plant and insect inspections as usual. When possible, UDAF employees will telecommute, but the main office and other established work locations will remain open as usual. They have created a dedicated webpage for all things related to Covid-19 and the services the agency provides.

-USU Extension: Open for business, but restricted to public meetings with fewer than 20 people in person. 4-H is not conducting any youth programming. More information can be found HERE.

-Western AgCredit: In an effort to contain the spread of COVID-19, Western AgCredit will be temporarily closing the lobby of all office locations to the public until further notice at the end of business on Tuesday, March 24th. Employees will still be working normal hours and available by appointment. We urge customers to communicate with Western AgCredit staff by telephone, email, video chat, or other electronic means to keep personal contact to a minimum.
-IFA: IFA understands that many people depend on them for their animal and crop needs, and they are committed to supplying the necessary feed, animal health products, and crop inputs. They have increased production at their feed mills and have increased order quantities on pet food and other animal supplies to help meet the needs during this health pandemic. IFA ag centers will continue operating to help farmers with their planting and production needs.

As of today (3/19/2020) IFA operations remain unaffected, however, this is a fluid situation and they will continue to monitor it closely. IFA will continue to follow all state, federal, and local regulations and recommendations pertaining to the COVID-19 virus. IFA has implemented additional cleanliness and disinfecting procedures for the protection of its team members and patrons at all locations.

-Food Insecurity: During this period of change related to Covid-19, those in our communities that deal with food insecurity continue to have needs. Groups such as the Utahns Against Hunger have information on how to secure food for those in need, and the Utah Food Bank is continuing to accept donations, both in-kind and financial.

-H-2A Visas Processing: With the State Department's announcement to suspend all processing of new, non-emergency visa applications in Mexico (starting March 18), U.S. farms and ranches could face a serious labor shortage at a critical time for planting and harvesting crops essential to the domestic food supply. U.S agriculture depends on more than a quarter-million H-2A workers every year, and Farm Bureau is calling on the Administration to find a safe measure to ensure these skilled workers can come to our farms and ranches.

We fully support the administration's efforts to protect the public during this health crisis. That being said, this could have a major impact on agriculture and our food supply down the road. Immigrant laborers with previous work experience in the U.S., who don't require in-person interviews, will be allowed to return to farm fields. It's unclear at this time how many workers would qualify. Farm Bureau is in talks with the White House, USDA and State Department regarding the need to ensure full access to qualified, legal immigrant labor.

-Agri-Pulse. The agricultural media outlet, Agri-Pulse, has lifted all paywall restrictions on stories concerning the coronavirus and its impacts on agriculture. You may visit Agri-Pulse.com for more information.
Want more news on this topic? Farm Bureau members may subscribe for a free email news service, featuring the farm and rural topics that interest them most!