Increase in Ag Fatalities and Injuries Highlights Need for Training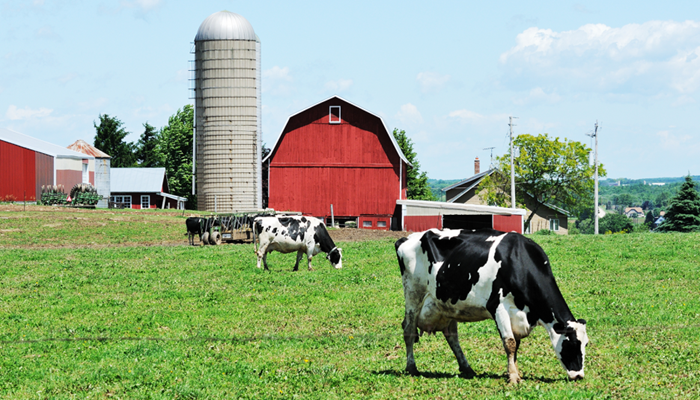 Last year saw a roughly 40% increase in the number of reported cases nationwide involving agricultural confined spaces, according to a report recently released by the Purdue University Agricultural Safety and Health Program.
The Summary of U.S. Agricultural Confined Space-Related Injuries and Fatalities is released annually and documents the previous year's frequency and causes of confined space and grain entrapment incidents in the agricultural industry. It also provides a historical analysis of agricultural confined space hazards.
In 2022, the summary reported 83 cases – 24 fatal and 59 non-fatal – involving agricultural confined spaces. This represents a 40.7% increase over the 59 cases reported in 2021. Not every case may be reported, and as a result, these numbers are approximate.
Of the total number of confinement cases, 42 grain-related entrapments represented a 44.8% increase over 2021. This was the highest number of reported grain entrapments in over a decade. According to the authors, grain entrapments are the most common type of agricultural confined space incident.
The states with the most documented confined space cases of all types in 2022, including fatal and non-fatal, were Iowa with 24; and Indiana, Minnesota and Ohio with six each.
The four states with the largest number of cases historically have been Iowa, 288; Indiana, 238; Minnesota, 225; and Illinois, 218.
"In the summary, an issue we try to point out is the role of out-of-condition grain in grain entrapments," said Edward Sheldon, research associate with the program and one of the authors of the study. "Many entrapments result from someone entering a bin or structure to break loose clumped, spoiled grain. Keep the grain in good condition to eliminate the need to enter the bin."
When considering the 41 non-grain-related cases, the incidents involved livestock waste handling facilities, entanglements inside confined spaces, falls from confined space structures and grain dust explosions or fires.
"We strongly encourage farmers and agribusiness employers to recognize the hazards presented by confined spaces such as grain bins, silos and manure storage facilities, and use best management practices and effective training programs to keep their families and employees safe," Sheldon added. Visit Purdue's Agricultural Confined Spaces page to access a summary of the report.

Kathleen M. Dutro is a member of Indiana Farm Bureau's Marketing team. This column was originally published by The Hoosier Farmer and is republished with permission.
Resources related to this column include Purdue's Agricultural Confined Spaces website, Gearing Up for Safety (lessons and videos on agricultural confined spaces); and Anatomy of an Entrapment: Stop – Think – Live, a video that reenacts the grain bin entrapment of Posey County, Indiana, farmer Jim Droege. Posey County Farm Bureau collaborated with Purdue to produce the video; view it in the video section of Purdue's Agricultural Confined Spaceswebsite by scrolling down to Anatomy of an Entrapment.
Want more news on this topic? Farm Bureau members may subscribe for a free email news service, featuring the farm and rural topics that interest them most!