Celebrating Pasta! See how Utah wheat becomes spaghetti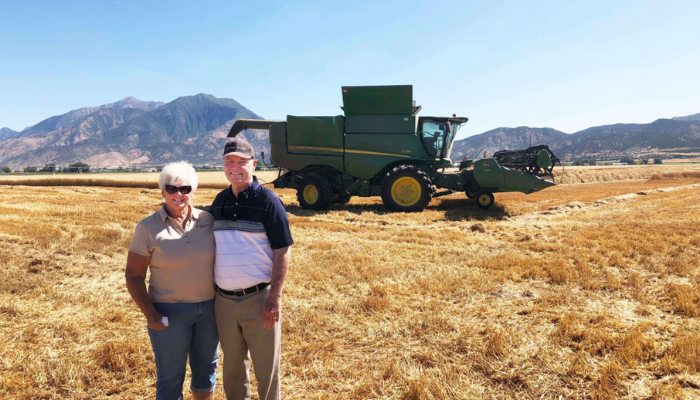 We recently celebrated National Pasta Day on October 17, but did you know that we make spaghetti right here in Utah? I love to eat spaghetti especially when it has some good Utah beef on top! But I didn't give much thought about it being made here in Utah. I see the wheat fields and the grain trucks driving down the road, but I didn't realize some of it was being turned into spaghetti.
As I drive around the state (which I do a lot) I often see big trucks hauling grain from the farm to a processing plant. Having spent my life involved in agriculture, I often find myself trying to guess where the product came from or where it might be going. There is a good chance in Utah that it is coming from a farm I know or headed to a processor that I am familiar with. I realize that not everyone understands the importance of these trucks or the product they are hauling. To many, it is just another truck slowing them down as they race to their destination.
Similarly, most of us give little thought to the food they eat, where it comes from, who grew it or what it takes to get that meal on their table. Most families certainly don't think about the economic impact that those agricultural products have, the jobs they create, the communities they support and the lives they impact.
To highlight the amazing agricultural system we have here in Utah and the impact it has both statewide and beyond, Juab County Farm Bureau hosted what became known as 'The Pasta Tour'. August 14th was a typical hot summer day in Nephi. Farmers were busy harvesting wheat and shipping it out of the field in large trucks. We brought several Utah state legislators – both urban and rural representatives – out to the fields to follow the process of making pasta from start to finish.
The day began early as I drove to Sandy to pick up Representative Sue Duckworth (Salt Lake County) for the tour. We arrived in the field at about 11:00 a.m. where we were met by Senator Ralph Okerlund (Sevier County). We had the opportunity to visit with Troy Rindlisbacher, farm manager at the LDS Welfare farm in Nephi, along with his son and daughter-in-law, Clayton and Dakota. Representative Duckworth loved the opportunity to ride with Troy in the combine, and she told me she plans to come back for another ride. We watched up close the reward of a summer's worth of work as the wheat was cut and loaded onto one of the familiar blue Deseret Transportation trucks.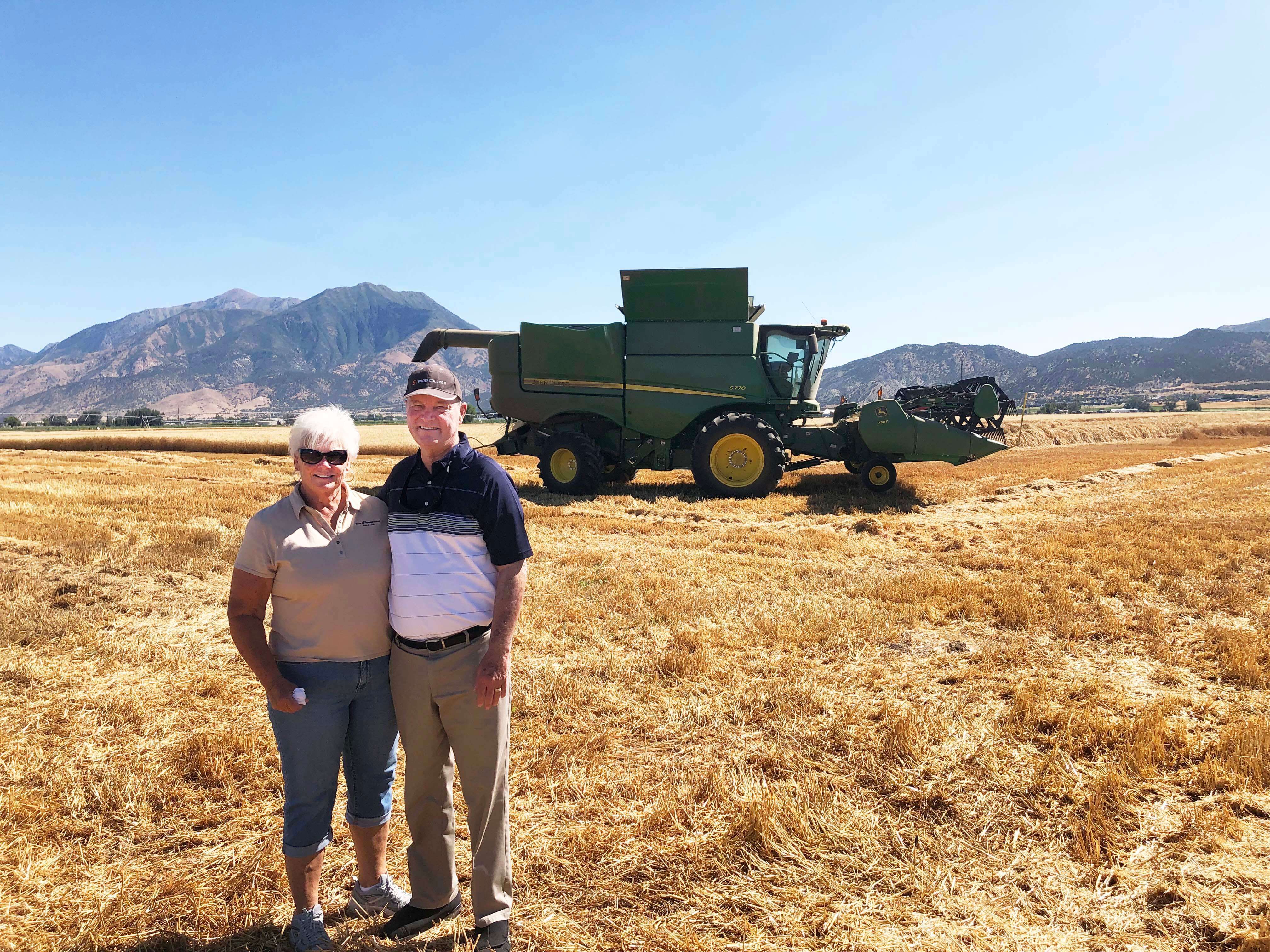 Later, we met Representative Derrin Owens (Sanpete County) for lunch with some of the local farmers who took a short break from their own farms to visit and discuss how the harvest was going for them. There is never a shortage of things to talk about with a table full of politicians and farmers!
After lunch, we drove to the flour mill and pasta factory in Kaysville for the Church of Jesus Christ of Latter-day Saints, where we were joined by Senator Dan Hemmert (Utah County). The wheat we had just watched being harvested was delivered here, where it was to be stored until processed into flour and possibly used to make spaghetti or other pasta noodles for use in the Church's welfare program. We toured the plant and watched as the wheat was cleaned and ground into flour. The process is pretty high tech as computer systems monitor every step of the process to ensure the quality of the final product.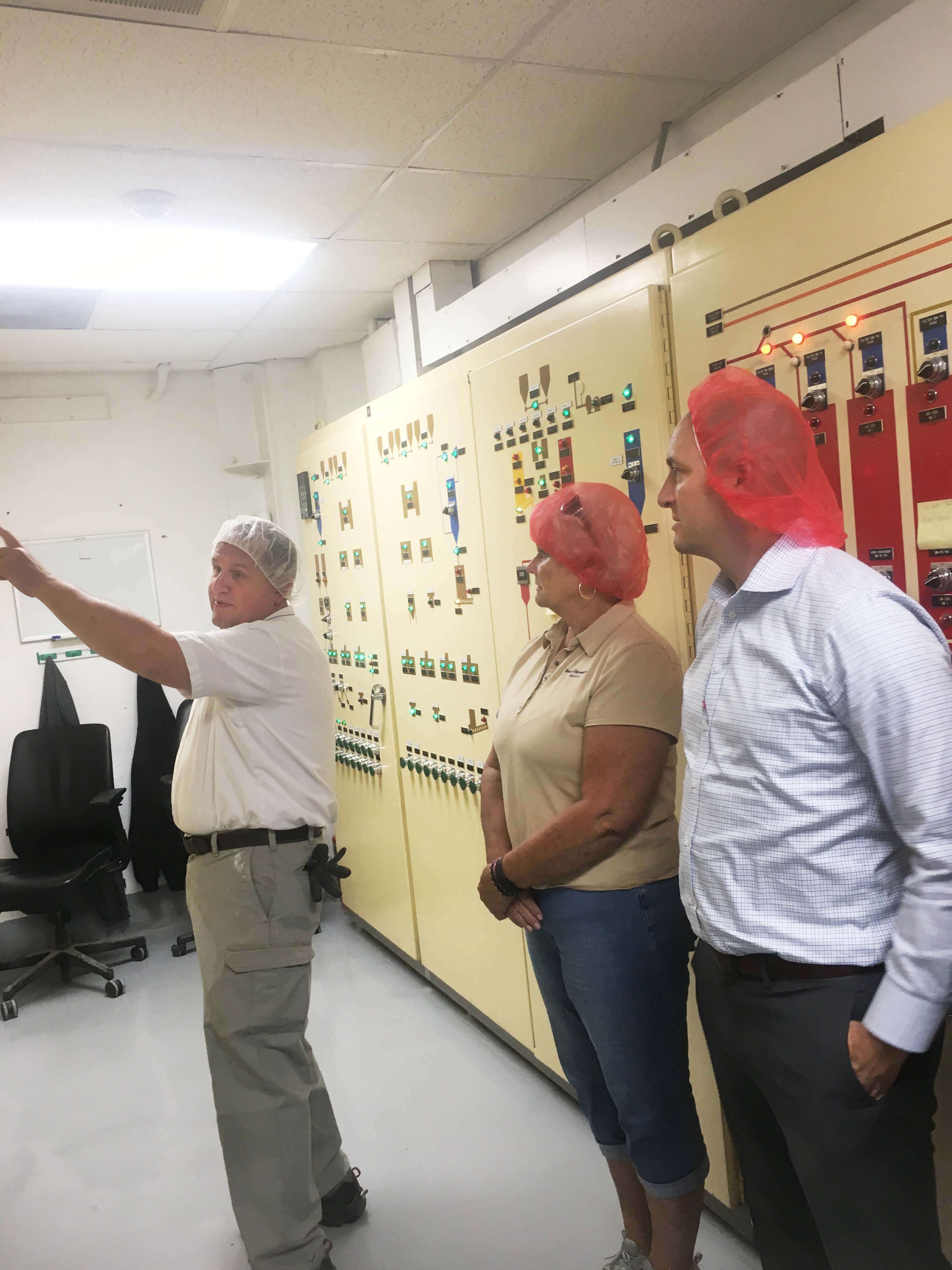 Some of this flour is used by the pasta factory, located in the same building. The pasta factory makes several different types of noodles, but they were making spaghetti when we arrived. The flour and pasta processed there is available for welfare and humanitarian needs anywhere in the world. You can find these products in local Bishop's Storehouses or being distributed in remote parts of the world whenever disasters happen, and destitute people are in need of food.
One story that was told at the pasta factory involved a phone call from church headquarters in Salt Lake City. They asked how long it would take to get several hundred tons of pasta loaded onto trucks for shipping to Syria. Production was ramped up, and the product was shipped to Syria just a few days later. It was a great illustration of how a wheat farmer in Nephi, Utah impacts the lives of many people around the world. From helping to providing jobs and quality of life here at home to helping feed hungry people thousands of miles away. Who would have guessed that our Utah wheat was processed and turned into spaghetti to feed people in Syria?
The legislators who were able to join us on the tour could see firsthand the connection from farm-to-fork in Nephi or any other community in our state. We all saw how food comes from the farm to the processing in Kaysville, to a product they can find on the shelves at their local grocery store – producing something like spaghetti to help feed the world. In the future, when I see those blue Deseret Transportation grain trucks, I'll be thinking of a nice heaping plate of spaghetti and the farmers and processors that made it right here in Utah.
Want more news on this topic? Farm Bureau members may subscribe for a free email news service, featuring the farm and rural topics that interest them most!