Lessons Learned From 2020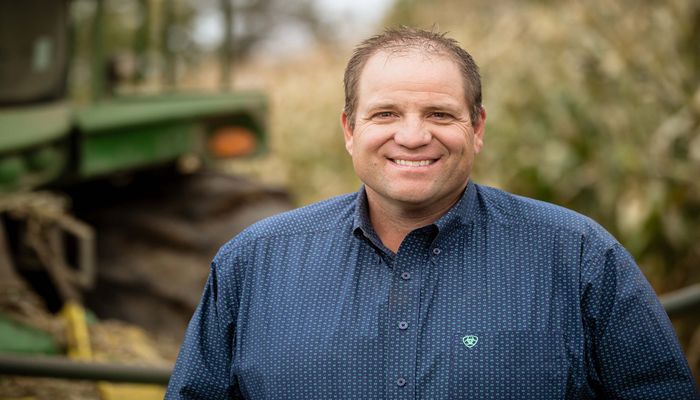 As I look back on life, there are significant events that have stuck out to me. The day I married my sweetheart of 30 years (best day of her...ok, my life!), the day my kids were born, and all the neat family experiences a dad can have. Those are pretty special times.
Along with the positive memories, I think about the hard times. The times that pushed me to the edge. The times I almost wanted to quit. In 2008 our family farm that had been in business for around 140 years decided to expand and build a new milking parlor on our dairy. It would require millions of dollars of investment and was definitely a commitment to our local community and state. Before the project was completed in mid-April of 2009, the price we received for our milk had dropped by more than 57 percent! I was devastated. We were losing close to $200,000 per month and our family felt despair. We were sure we would lose our farm. Somehow, we held it together. We made very small progress the next few years and have been able to keep it going.
Fast forward from 2009 to last year. 2020 was supposed to be the year for agriculture. We had new trade deals, a strong economy, and farmers all over the state and country were very excited for our future. Then one year ago, the world fell apart as cases of Covid-19 started to grow in the U.S. I applaud our local and national leaders who did their very best to calm our fears and manage a very difficult situation. Never in our lifetime have we as a society been through something like this.
One of those memories that will stick in my mind forever was the day in late March when I walked into our local Kent's Market and saw the shelves completely empty. WOW. I had heard my Grandpa Louis talk about the Great Depression. But NEVER. EVER. Did I think I would see the shelves of the grocery store empty. It was a very surreal moment for me. No meat, no dairy, no vegetables, nothing on those shelves.
At first, the thought crossed my mind that this would be good for agriculture because we would be able to sell more products. I never would have believed what happened next. Food processors and manufacturers quit taking food. Not because they didn't need it, but because they didn't have the people to work. The restaurant industry basically shut down. For us, that's a big deal because 50% of the food produced in our country was sold to the foodservice industry (think restaurants, cafeterias, cruise ships, etc.). Soon after, meatpacking plants told ranchers they couldn't take animals they had originally agreed to. Milk started to be dumped on the ground. Fresh produce was hauled to landfills. All because there was an inability to process those products. What should have been a great year for farmers and ranchers soon turned into a nightmare.
Farmers and Ranchers would call me with fear and emotion, wondering what could be done. How would we ever survive this horrible situation? All the while, our neighbors were going without food. I was humbled by my responsibility to feed my neighbors. So, Farm Bureau went to work. We started the
Miracle of Agriculture Foundation
to raise money and buy food from local farms and ranches and give that food, (with no questions asked) to those in need. What started as a horrible situation, became a bit of peace in an unsettled time. I watched farmers and ranchers at our food giveaway events (we call them 'Miracle Projects') cry as they put food in the cars of the people that came to get it. Little did the recipients of the food know that some of those farmers were facing tremendous insecurity themselves. Uncertainty like never before. Would their markets recover? And when and if they did, what would those markets look like.
To say the least, 2020 was a very emotional year for the Family Farm all across America – especially right here in Utah. The Utah Farm Bureau board of directors has decided to make a difference in the future of how food is sold in Utah. We started a new business called 'Farmers Feeding Utah Inc.'. This is not the same as the foundation where we give the food away to people with food insecurity, but rather an opportunity for people in Utah who love their farmers and want to support them, to be able to buy directly from them. Imagine a network of farmers and ranchers all over the state that can sell their local food directly to you. You can either come to our retail location and pick it up, or we can deliver it right to your doorstep.
We are very excited about this endeavor, whose goal is to benefit all of agriculture throughout the state and have been working our guts out on this for a year now. We are still working out the kinks, but plan to launch soon. Stay tuned. It will help build a truly sustainable agricultural industry in our state, and let you, the consumer, support that local market. With lessons learned from looking back at 2020, I'm looking forward to a more promising future!
Want more news on this topic? Farm Bureau members may subscribe for a free email news service, featuring the farm and rural topics that interest them most!